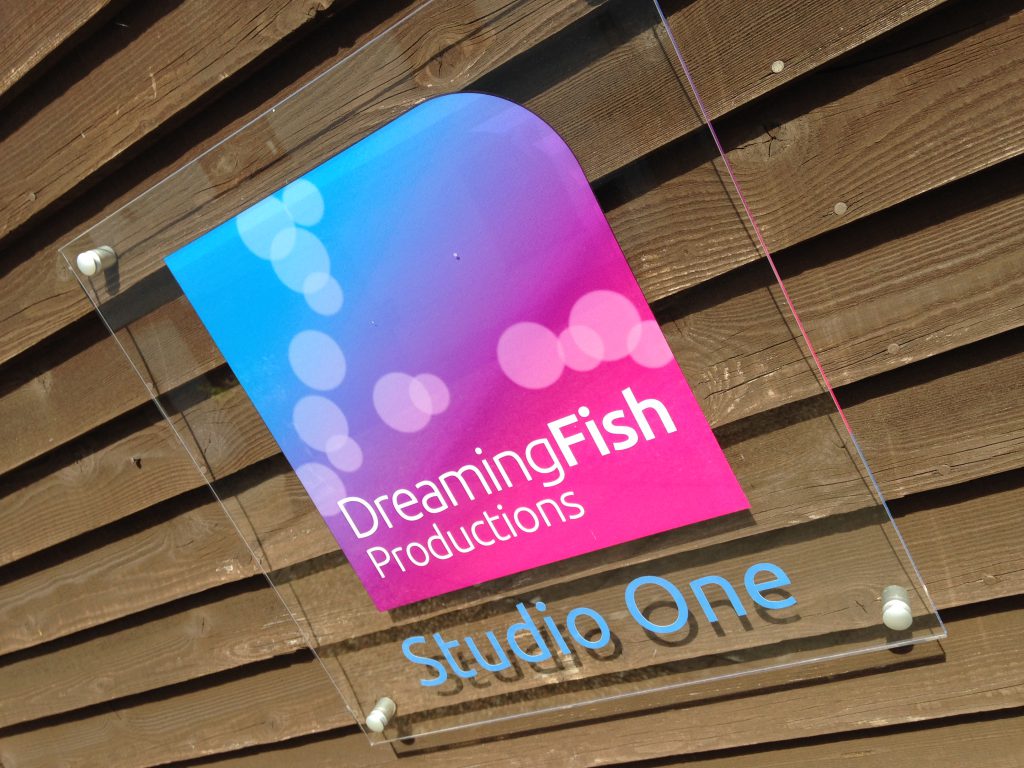 DreamingFish Productions Ltd is a company that encourages a 'can do positive attitude', innovation, no blame culture, working as a team and also having fun.
Based in our lovely studio in Woking, Surrey, we create and produce video content for our varied portfolio of corporate clients, plus also undertake TV ad production, animation and event management including audio visual provision and on-site operation. In short we can take on all of a company's video requirements, even write the music!
It is an exciting time for DreamingFish! Following three years of steady growth we are now positioned to push to the next level and look to maximise all opportunities with current clients, plus actively look for new ones. Hence the need for a Business Development professional to work closely with the MD, Phil, in order to help take us forward, increase revenues, increase return on investment and build the brand even further.
We have a small, but very enthusiastic, full time staff of eight, plus we also work with a number of contractors for specific assignments. There is a real team ethic and the right person for this role will have no problem on occasion rolling up their sleeves and assisting at a production shoot, or assisting in managing an event; that is the culture of our exciting business. The team work hard, but also know how to have fun, and an occasion or event is never far away with DreamingFish. This is actively encouraged by the owners, but the client and projects always come first!
DreamingFish is looking to grow, but in a responsible well managed way, therefore the right person for this role will be able to play an active part in this growth. Everything is in place regards the core competence, the attitude and the culture, the missing link is a Business Development professional who can take real ownership of sales, along with some marketing, to increase business and to maximise all opportunities.
In return for your hard work and dedication we'll pay a competitive salary of c. £25k + bonus up to 10% depending on performance.
• Personal Specification
Qualifications & Training
Essential: Degree Level Education
Desirable: Applicable vocational training in related sales/marketing areas.
Experience
Essential: Sales/Business Development
Desirable: Ability to generate new business and maximise all sales opportunities. Previous experience in media industry.
Qualities & Attitude
Essential: Positive attitude, presentable and personable, team player.
Desirable: Ability to work to deadlines and CRM data base skills
• Summary of Position
Primary Responsibilities:
Taking ownership of all incoming sales enquiries, responding on the same day where possible, supplying the required information in a professional and well-presented manner, agreeing a follow up and potential closing of business.
Keeping a database of all sales enquiries with appropriate actions and dates.
Attending client sales meetings and closing business.
Preparing for and presenting at pitch and production meetings.
Cold calling, email campaigns, lead generation and prospecting.
Attending networking events and other informal meetings.
Working with existing clients regards development of business and new opportunities.
Assisting colleagues where required regards sales opportunities, marketing material and ideas to help grow existing clients' business.
Creating blog articles, enewsletters, updating the website and looking for PR opportunities
When required, assist the team at events, productions or filming.
Competencies:
Ability to sell
Customer Service
Communication
Management of time and priority setting
Setting goals and meeting them
Adaptability
Creativity
Ambition and drive