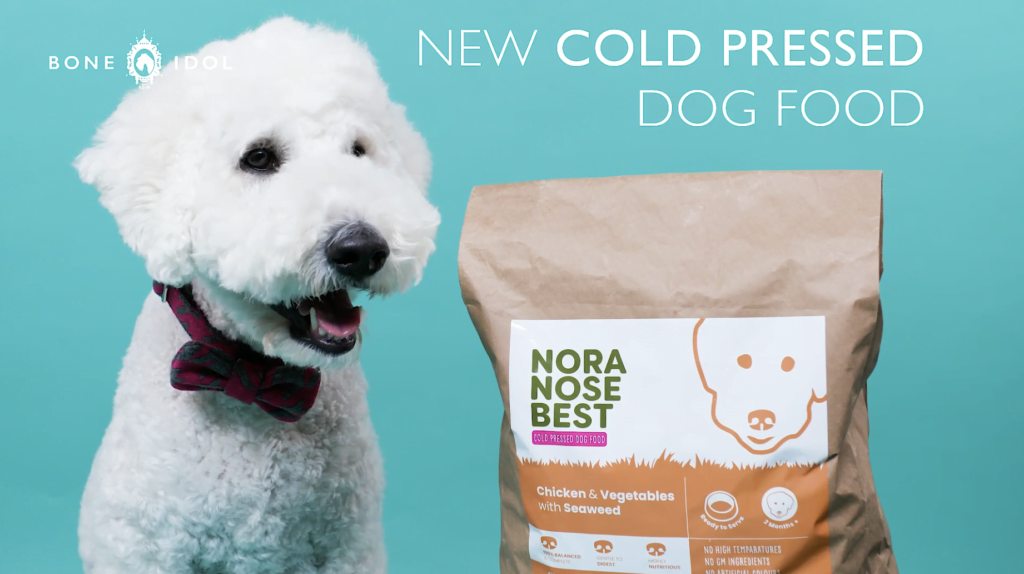 Canine Clients
DreamingFish were very excited to be contacted by the Brighton based canine brand, Bone Idol, to create their first ever TV commercial. Bone Idol were selected as part of Sky's SME100 – 100 companies that Sky would provide reduced-cost advertising to during COVID – so, they needed a high quality yet budget-conscious TV commercial produced.
We worked closely with the team at Bone Idol to create an eye-catching yet simple to produce TVC. We filmed in Brighton, at one of the business owner's house, creating a studio in his front room by using a simple roll of photographer's paper. 13 dogs were brought in, one or two at a time (thankfully!) to be filmed.
The shoot was very straightforward – utilising just a single C300 camera and some studio lighting – but the planning was critical to ensure that we had coverage of all the dogs that had been invited along, showcasing the various grooming styles, as well as the food, toys and treats available in the Brighton shop.
The shoot was a total riot and the crew fell in love with a number of the dogs! Many of the pooches had been styled by the team at Bone Idol Brighton and sported amazing new custom cuts, much of it done using hand scissor work! You can see some outtakes from the Brighton based Bone Idol shoot here.
Doggy Daycare
This is not the first time that the crew had had to deploy a 'pooch cam'. We've also worked extensively with Bruce's Doggy Daycare at their sites in Surrey and Brighton. Bruce's provide an amazing daycare service, and it was a real pleasure to film the dogs playing in the fields or interacting with the staff.
For Bruce's, we created a number of films for their website and social media platforms. We also got the chance to film a series of training videos, helping Bruce's to ensure a high standard of service across the locations, including new centres like Brighton. Below is a promotional video we created for them a few years ago!
In Need of Video?
Have you been thinking about introducing video or animated material into your marketing strategy? Get in touch today to see how we can bring your ideas to life!