Studio filming and event video for London-based BNP Paribas Real Estate, produced and animated by DreamingFish.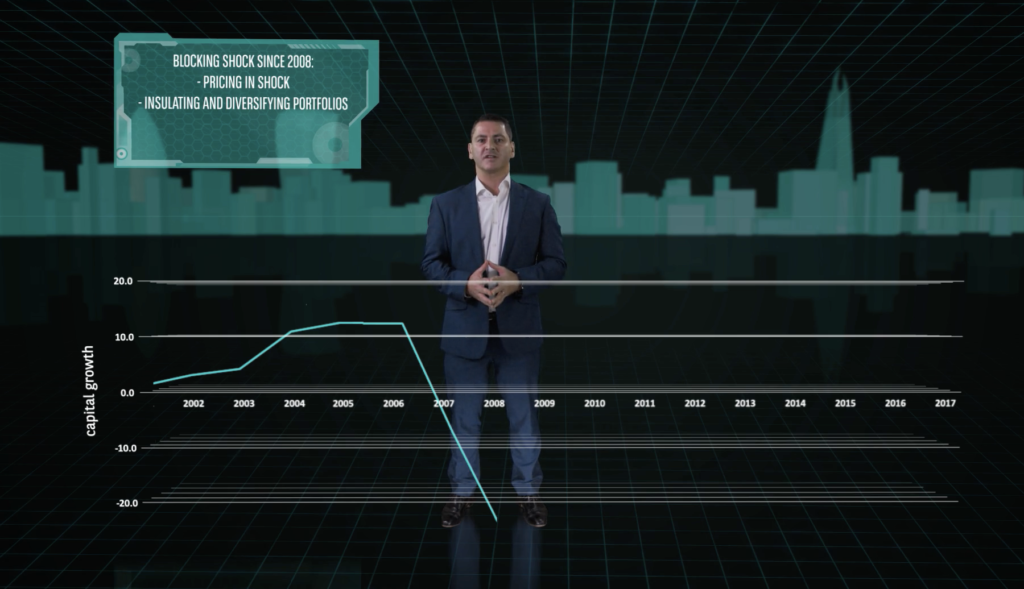 London green screen magic
Our brief from BNP Paribas Real Estate was to create a video describing the key points of a new property report to be shown at the start of the event in London. The team at DreamingFish took a creative approach to the brief from BNP Paribas – choosing to highlight the key findings of the report in captivating and engaging ways that really made the key information from this report stand out.
The event was to be hosted by TV and radio presenter Jeremy Vine, so we thought we would take a leaf from Jeremy's book and put the author of the report into the report itself; allowing him to interact with elements and graphics from the report.
Using the company's very own Simon Durkin, as the presenter we created a virtual world and graphics which complemented the futuristic branding of the event. We filmed the Simon in a green screen studio in London and then undertook live chroma keying so that we could plan the interaction accurately. The design of the report itself enabled us to create a futuristic Tron-esque animated landscape in which to put the author. This meant that key points could be explained, discussed and highlighted to the viewer in an engaging way whilst staying on-brand with the report and the launch event itself.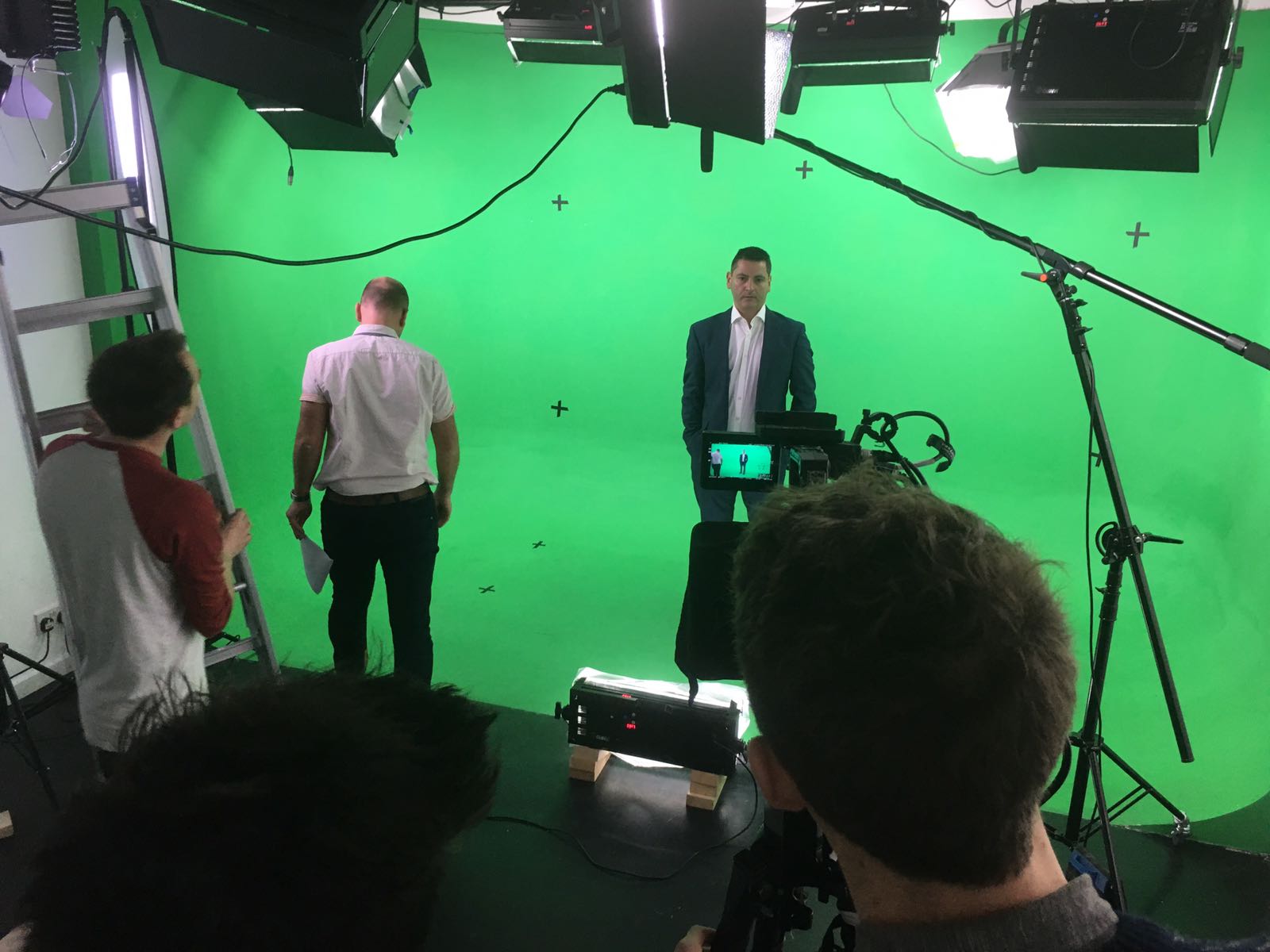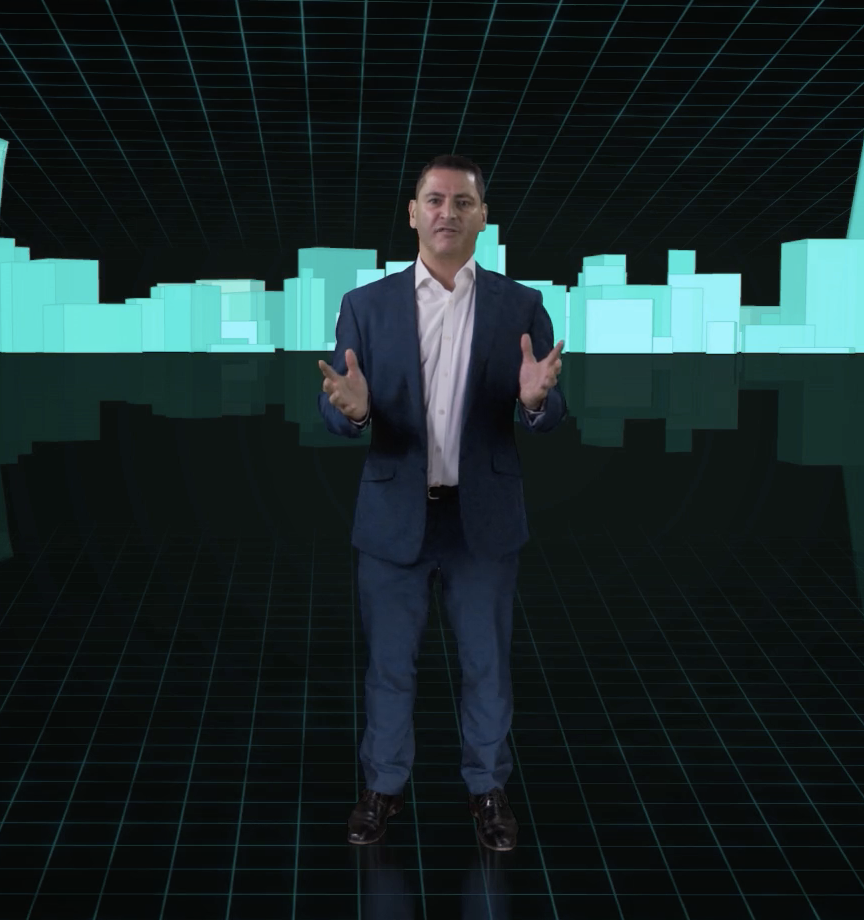 And action!
We then created a sequence where the author of the report would interact with the main host of the event, Jeremy Vine, which was very reminiscent of Jeremy's election night special virtual environment and also tie the video firmly into the agenda for the event. You can watch the full video below, looks cool right? For the event itself we also supplied lighting and AV equipment, as well as a team to film the presentations and create a video of the highlights.
Both the video and the London event were a great success! We're very grateful to have worked with BNP Paribas Real Estate and for them to allow us to run with our idea. If you would like to find out more about how we can help you with your video production or event filming in London, please get in touch with us today!