Connect with your prospects, clients and staff using video
DreamingFish Video Production and Animation
DreamingFish specialises in helping companies connect with prospects, clients and staff
using video and animation.
We've helped some of the world's best businesses win multi-million dollar bids, double their
turnover, recruit the best staff and grow their businesses. Just imagine what we can do with you!
WHO WE WORK WITH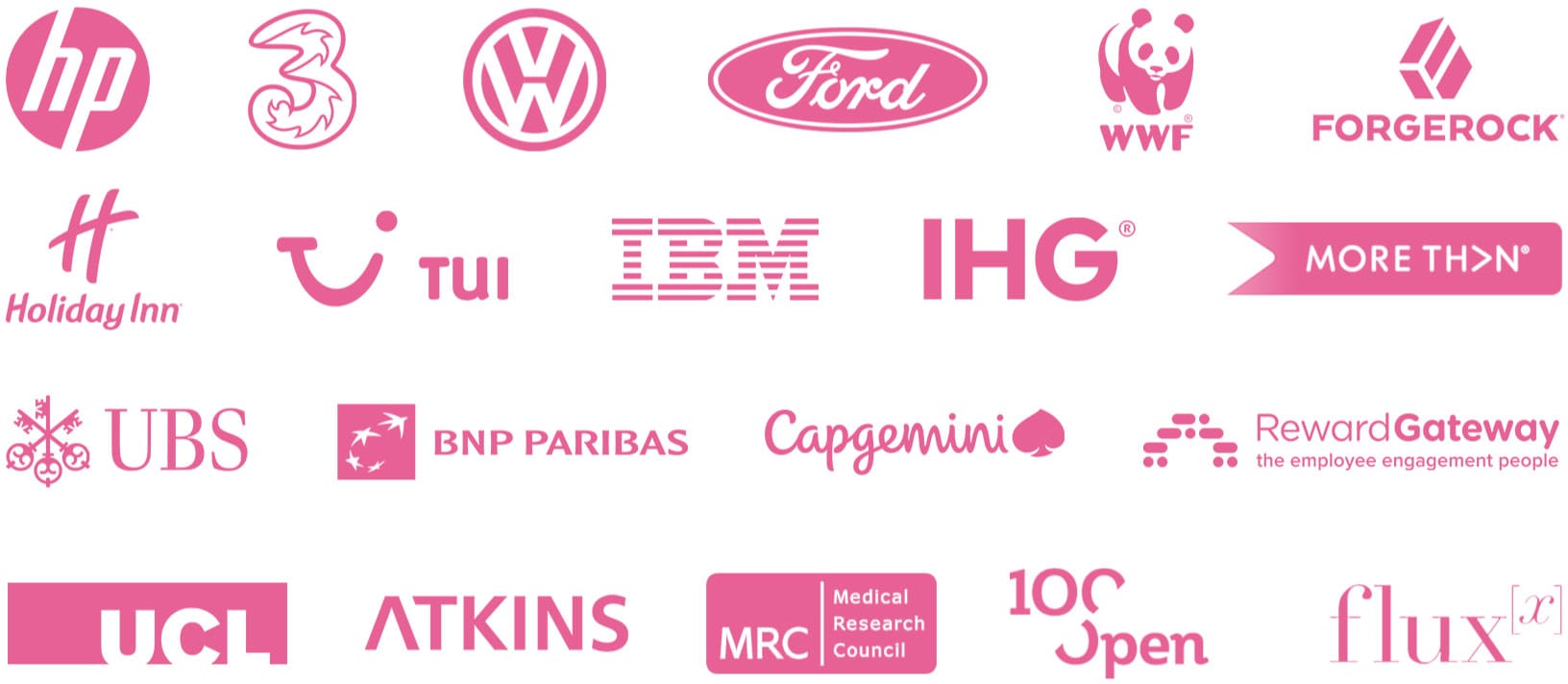 IT'S ABOUT GIVING BACK
We know how important it is to give back and to do more to help our community and the environment, so we're giving our time and money to three charities; WWF whose HQ is located just down the road here in Woking, TREE AID who work in Sub-saharan Africa planting trees and supporting local communities, and Leukaemia UK who are working to eradicate Leukaemia.
OUR AWARDS
TESTIMONIALS
"Thanks again for creating the LOI video. It's exceeded our expectations. We love it! We had total trust in your organisation and faith in your creativity. I just love how we co-created such a respectful and trustful working relationship, for which I'm very grateful."
- Duncan, Global Warriors
"Thanks to everyone at DreamingFish for all your amazing help this year and we look forward to continuing to work with you and your brilliant team."
- Leukaemia UK
"Just a brief email to say thank you to the DF team for being there for all our AeroMobile video needs!"
- Panasonic Avionics
"Just wanted to say a huge thanks to you and the DF team for all your help and hard work in pulling these shoots together. It's been great working with you and so appreciate all the efforts. Here's to many more."
- Mela Events
"DreamingFish has been a dream to work with. The challenge with video teams is being able to convey a vision in hopes that they "get it" without telling them how to do their job. DreamingFish definitely gets our vision, and that's why we work well together."
- HYPR
"I just wanted to say how fabulous you have all been to work with. Fresh, engaging, inspiring work and wonderful people who really listened to what we wanted all along the way. Nothing was too much trouble."
- Biba, Global Warriors
"We asked DreamingFish to help us create a short video about the stories of our cohort members. We were thrilled with the end product which was delivered within a very tight time-scale. We were also impressed by the flexible and efficient approach DreamingFish had when creating and editing the film. Everyone we worked with was very approachable and we wouldn't hesitate to use DreamingFish for any future projects."
- UCL
"Fluxx helps organisations create new products and services, and an important part of that is creating visions and storytelling. DreamingFish is a key partner in doing this through video and animation. Their professionalism and creativity mixed with an unflappable and fun approach is brilliant. It's always a pleasure to work with them."
- Fluxx
"I think people will be really engaged by the animation you've created. The visual language is unusual and draws you in. The look and feel has a vintage, parchment aesthetic but the animations have a natural digital flow (but with a vintage touch!) that I think makes for a really interesting juxtaposition that works really well together. Thank you so much for the high quality work on this. It's been a pleasure, and so easy to work with you digitally! I especially appreciate your detailed attention to our feedback, and your ability to apply it both to the specific examples we've given and to the new parts of the animation. Very impressed."
- ForgeRock
"Just wanted to pass along a thank you for your team's assistance at the IBM Cognitive Building Forum. My colleagues and our clients had nothing but rave reviews!"
- Centerline Digital