Create engaging social media videos with DreamingFish
Nowadays, all businesses want to be successful online and one of the key ways to achieving this is by having a great social media presence. From Instagram, Linkedin to TikTok, the more followers you have online the more business you're likely to see and attract. Did you know that visual content is 40 times more likely to be shared than static content? At DreamingFish, our video production services cover any kind of content you need for your social media channels. Whether you're looking for teaser trailer or a promotional video that launches a new product, we've got you covered. Your business will be at the heart of everything we do; from the initial stages of planning and pre-production right through to post-production and final delivery. By partnering with us as your social media video production agency, you're bound to see fantastic results. Interested in learning more? Get in touch today and let's get started on elevating your social media video content!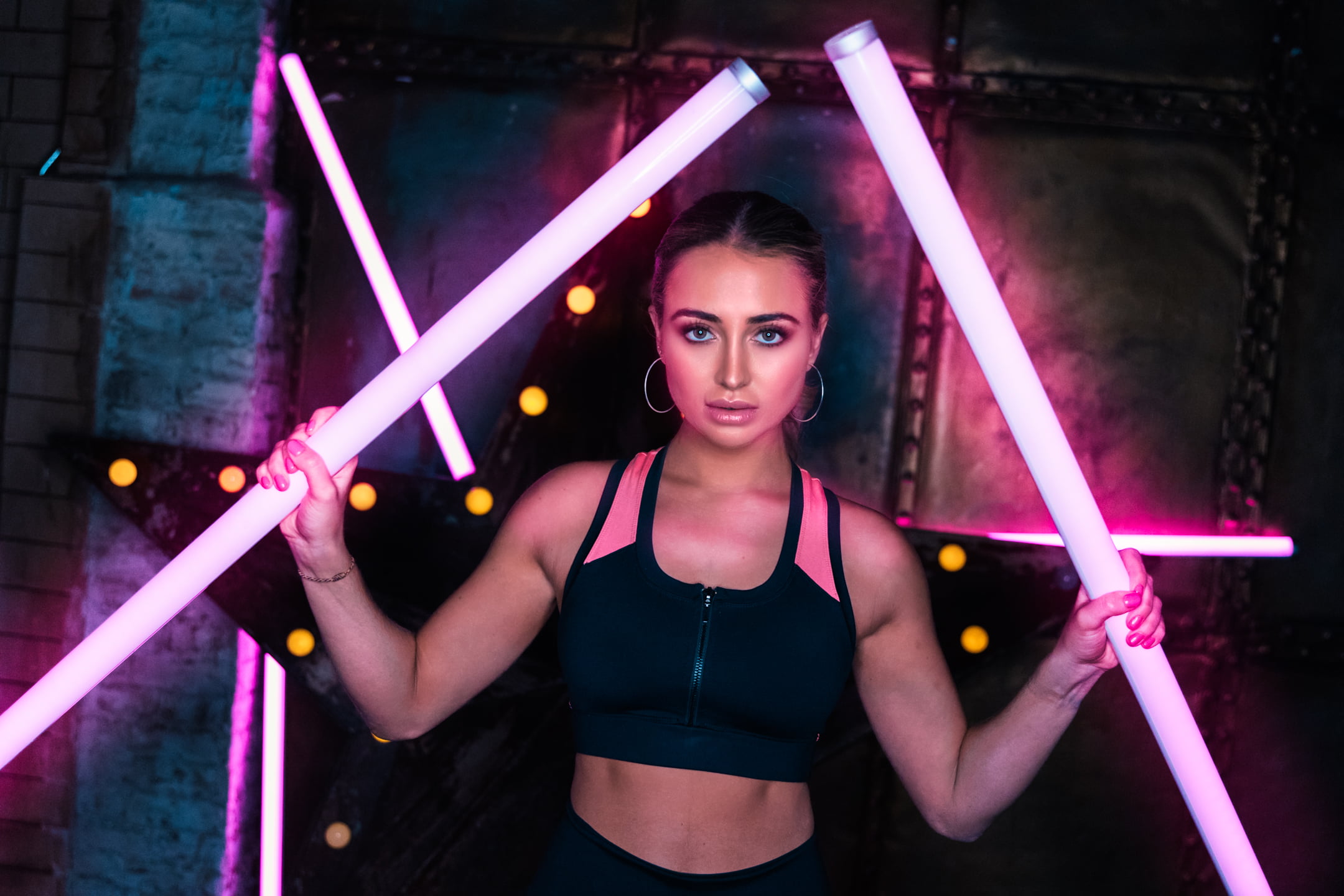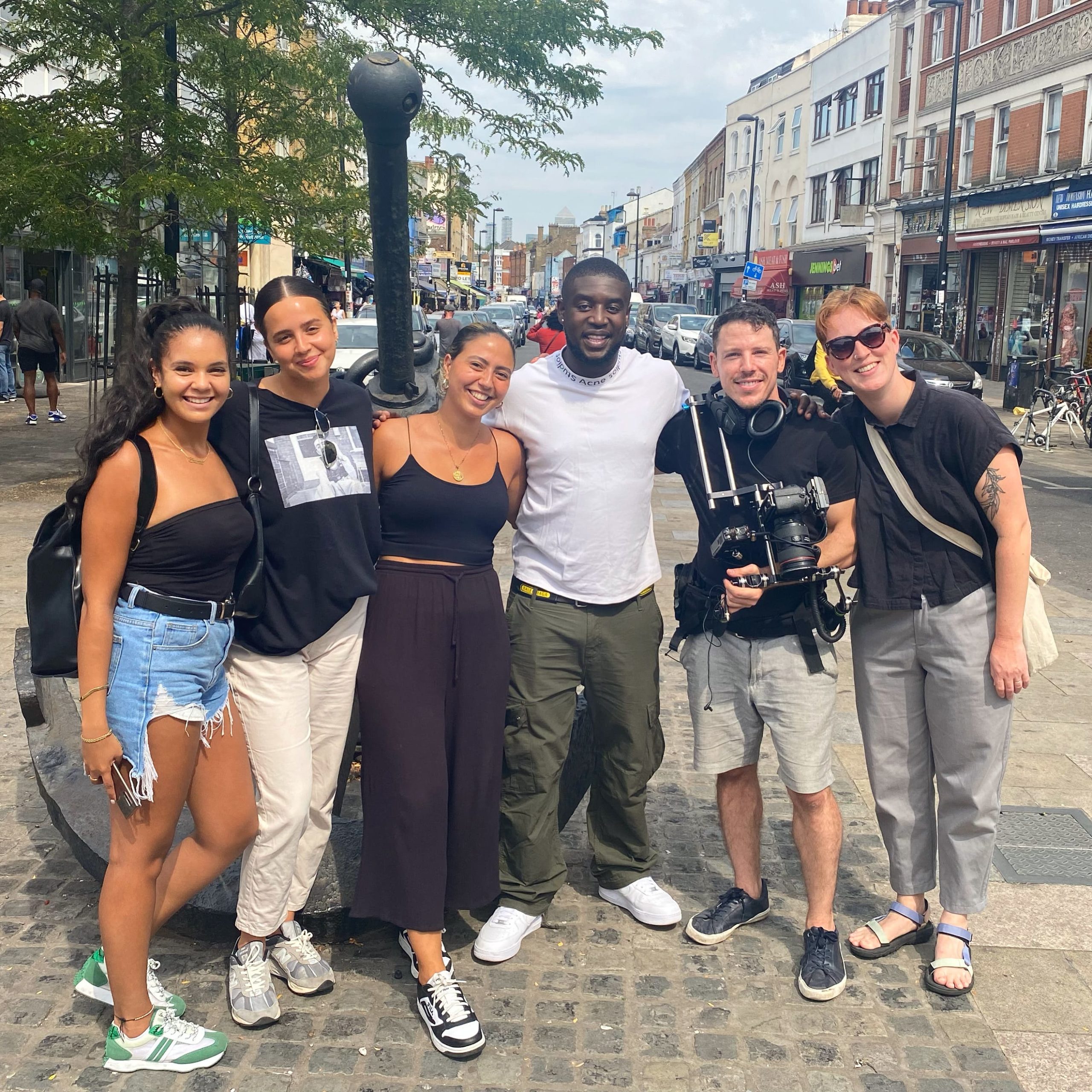 Why create video content for use on social media?
Video is becoming one of the easiest ways to engage and grab the attention of your audiences in this modern age. Did you know that 86% of businesses use video as a marketing tool? As a passive form of media, viewers can often feel connected to what they're being shown and this can turn into get ROI for your business. So, you're looking to sell a product or service, or even to hint at something your business has coming up and you want to draw in a crowd, a video on social media is truly the answer. Back in 2019, we were the marketing agency in charge of creating visual (promotional live action videos, web design, logo & branding, event graphics etc) and written content for Georgia Harrison's (Love Island, Season 3) new brand of active and leisurewear brand GHX Style. We loved working with Georgia on this project and it was super exciting to see the brand come to life; from the early stages to the finished website and promo social videos. Interested in finding out more about this project? Head over to our case study! Just like we did with GHX Style, we'll help your business to stay on-brand throughout the video production process, creating video content that meets your wants and needs entirely. Get in touch today!
Looking for an effective social media video campaign?
DreamingFish can help! You can call us on +44 (0)203 745 0825 or contact us using our enquiry form:
Why choose DreamingFish to create your social media videos?
We love what we do and we take huge pride in creating video content for businesses across the country and worldwide. We've had the pleasure of working with a range of different brands, like TikTok and Time Out London, creating fast-paced and engaging social media video content which captivates and resonates with their target audience. We take huge pride in what we do and we want nothing more than to see your video succeed! We're very proud to have received a series of awards for our work, including: My Identity Centauri Award: Vega Awards, Connected Identity Platinum Award: AVA Digital Awards and Go Detroit Arcturus Award: Vega Awards. Check out the TV commercial/social media promo we shot for Brighton-based groomers, Bone Idol, below!
FAQs about social media video production
How much will social media videos cost?
No video project is ever the same so all our quotes are bespoke and vary from project to project and are dependent on our client's needs. When you contact us, we'll have a chat with you to learn more about your brand and your video requirements. After this, we will provide you with a full cost breakdown which includes everything from pre-production right through to post. We are always happy to discuss our quotes with you to ensure you're happy with the price and it fits within your allocated budget (if you have one!).
Where will my social media videos be created?
Our in-house creatives are based in Surrey, UK and are able to send a crew to any location within the UK and abroad; we can even source a local crew if we're unable to travel! If you're looking for an animated video, this is all completed in our studio in Woking, created and designed by our talented animation specialists.
How long should a social media video be?
A video for use on a website, such as a demo video or an explainer, should be a maximum of 90 seconds long, unless it's telling a longer story such as a company documentary or a training film. Video for use on social media should be much much shorter and act as a teaser video which features unique content.
Our social media video examples
AXA | Travel social video
Leukaemia UK | Pants to Leukaemia
TikTok | Influencers social video
Time Out London x Chase Gin
Social teaser video
GHX Style | Instagram promo
Time Out London | What's good here?
---
Get in touch with us today
To see how we can help with your next video project, call us on +44 (0)203 745 0825 or contact us using our enquiry form: