Educational video production by DreamingFish
As education and communication evolves through an increasingly digital world, the demand for educational video content undoubtedly follows. Video, since COVID-19, has become an essential tool for educators to use as a means of communicating ideas with their students in a safe and effective manner. Promotional videos can really capture the buzz and atmosphere of your institution and they're perfect for showing prospective students what life will be like if they choose you. Whether you're looking for an animation or live-action approach, for any education institution (from schools and colleges to universities) our experienced in-house creatives will work with you and your team to deliver suitable videos for your target audience for any subject, topic or communication. Looking to partner with one of the UK's leading educational video production companies? Together, we can create an impactful video for your organisation so, why notget in touchwith us today to arrange a chat about your video ideas?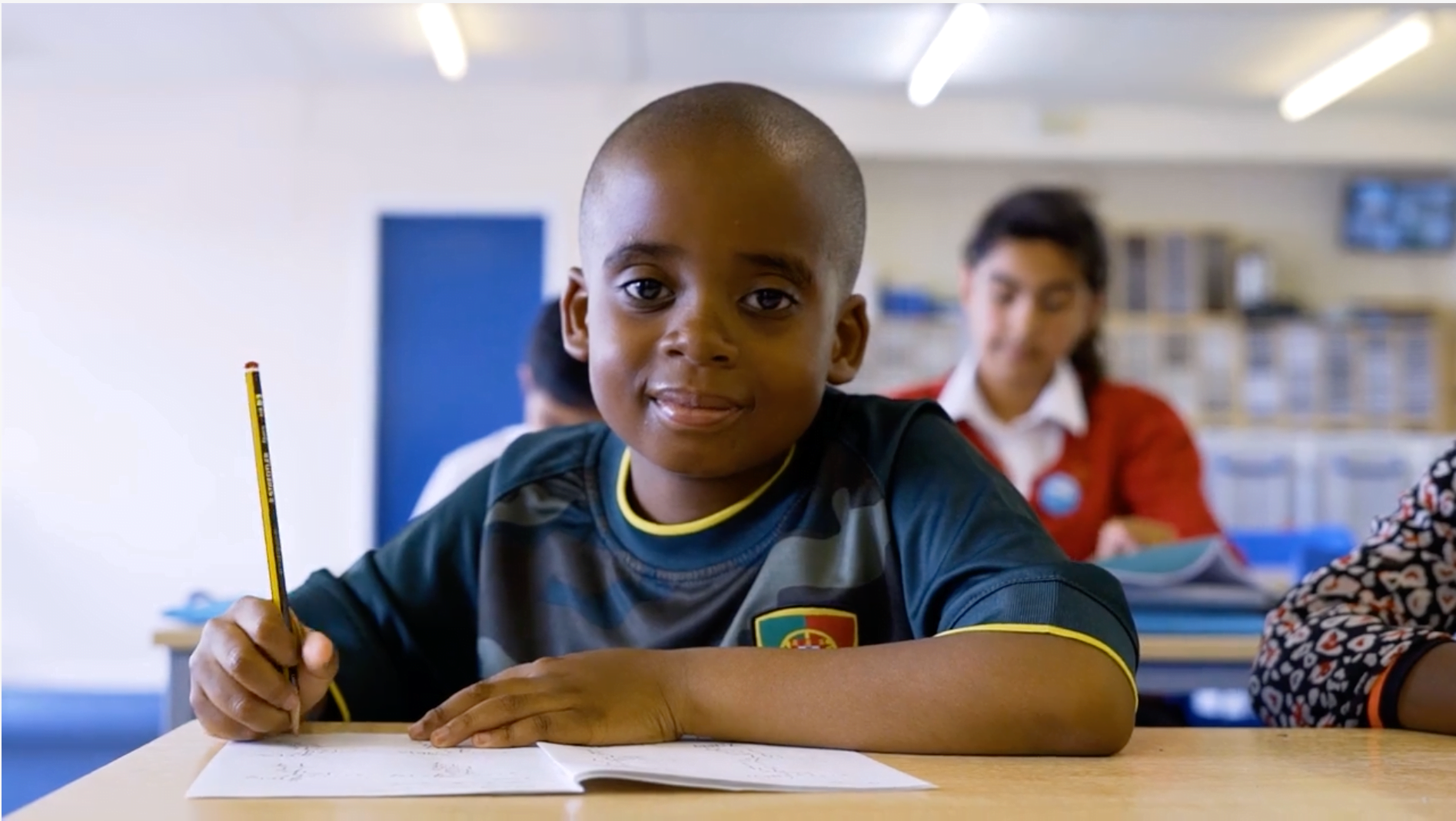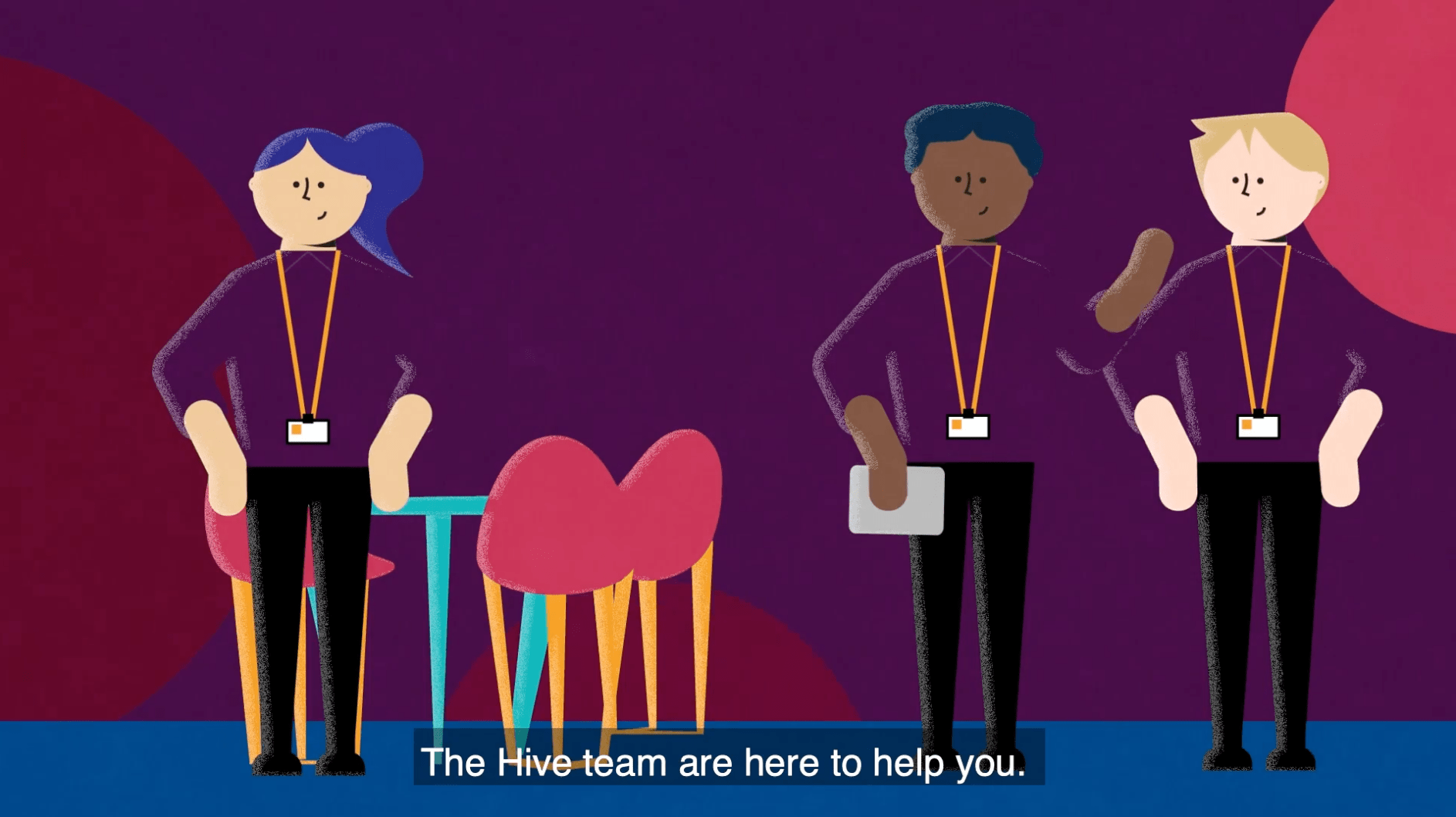 How our educational video production works
Our educational video production process is designed to be engaging and ultimately, collaborative. We work very closely with all our clients, getting to know the ins and outs of their business/organisation so we're able to write compelling scripts, design storyboards and styleframes to produce an engaging and successful video. Whether you're after a promotional live-action or explainer animation approach, we will be sure to create a video which offers a positive reflection of your school, college or university. If you're not sure which approach you'd like for your educational video, don't worry! Our talented team of creatives are here to help you and once we have a better understanding of the core messages you'd like to convey in your video, we'll support you in finding the best way to achieve it! Whatever the approach, our aim is to ensure that your educational video is in-line with your brand guidelines and tailored to connect with your audience to boost engagement across all digital channels (including social media!). Interested in seeing what we could do for you? Why not contact our team today to get started on your educational video production journey?
Let's get started?
Looking to start your educational video project today? Call us on +44 (0)203 745 0825 or contact us using our enquiry form
Why choose us for your educational video production needs?
From creative ideations and scripting, right through to post-production, we'll be sure to create a compelling and personal video that connects with your audiences, wherever they are. Over the years, DreamingFish has created many videos for different education establishments across the country including the Universities of Oxford, Cambridge, Surrey and Essex, private education provider Kumon along with various other local schools, academies and trusts. To see more examples of our work, why not check out our portfolio?
Our talented team has over 50 years of film and animation experience between them, providing a wide range of different videos for organisations across the country and worldwide. Over the years, we are proud to have collected a series of awards for our work, including: My Identity Centauri Award: Vega Awards, Connected Identity Platinum Award: AVA Digital Awards and Go Detroit Arcturus Award: Vega Awards. Take a look at a promotional film we created back in November 2020, for private primary school St Andrew's, based in Woking, Surrey.
FAQs about educational video production
What can I use educational video companies for?
There's a wide range of uses for video in education. Whether you need to create online education video tutorials, web explainers about your research project or social media promo content for your open day, DreamingFish can help.
Can you create content for use on social media?
Absolutely! If your educational organisation needs video content for use on social media, we will be happy to help you out. Whether you need video case studies, a promotional video or a short explainer video to introduce your business or to show how you're different to your competitors, we can make this happen for you here at DreamingFish!
How much does video for the education sector cost?
No video project is ever the same so all our quotes are bespoke and vary from project to project and are dependent on our client's needs. When you contact us, we'll have a chat with you to learn more about your business and your educational video requirements. After this, we will provide you with a full cost breakdown which includes everything from pre-production right through to post, along with some optional services. We are flexible about our quotes and we'll share your educational project cost with you to ensure you're happy with the price, making sure it aligns with your allocated budget (if you have one!).
View our educational video examples
---
Woodland Academy Trust – Thinking Hats
Kumon | Wednesfield Case Study
University of Surrey | Zero Tolerance
Thrive | Recruitment Video
Why not get in touch today?
To see how we can help with your project, call us on +44 (0)203 745 0825 or contact us using our enquiry form.