Professionally filmed property videos for your business
In today's property market, people not only demand professional photos of the property but now there is increasing demand for an immersive property video tour to offer a more accurate representation of their potential new property. Having an immersive property video could increase the chances of potential buyers arranging a viewing or even making an earlier offer without even leaving home, saving everyone's time. At DreamingFish, our talented and experienced production team is able to create unique video tours for any property. Whether you're letting or selling a commercial or residential space, we can send a small crew to assess the building and create a bespoke property video that sheds light on all the main attractions and features of the property. We will work with you to ensure that the end product offers an honest reflection and representation of the property to drive leads and sales. Get in touch with us today to learn more about how we can create a professional property video for you or your business.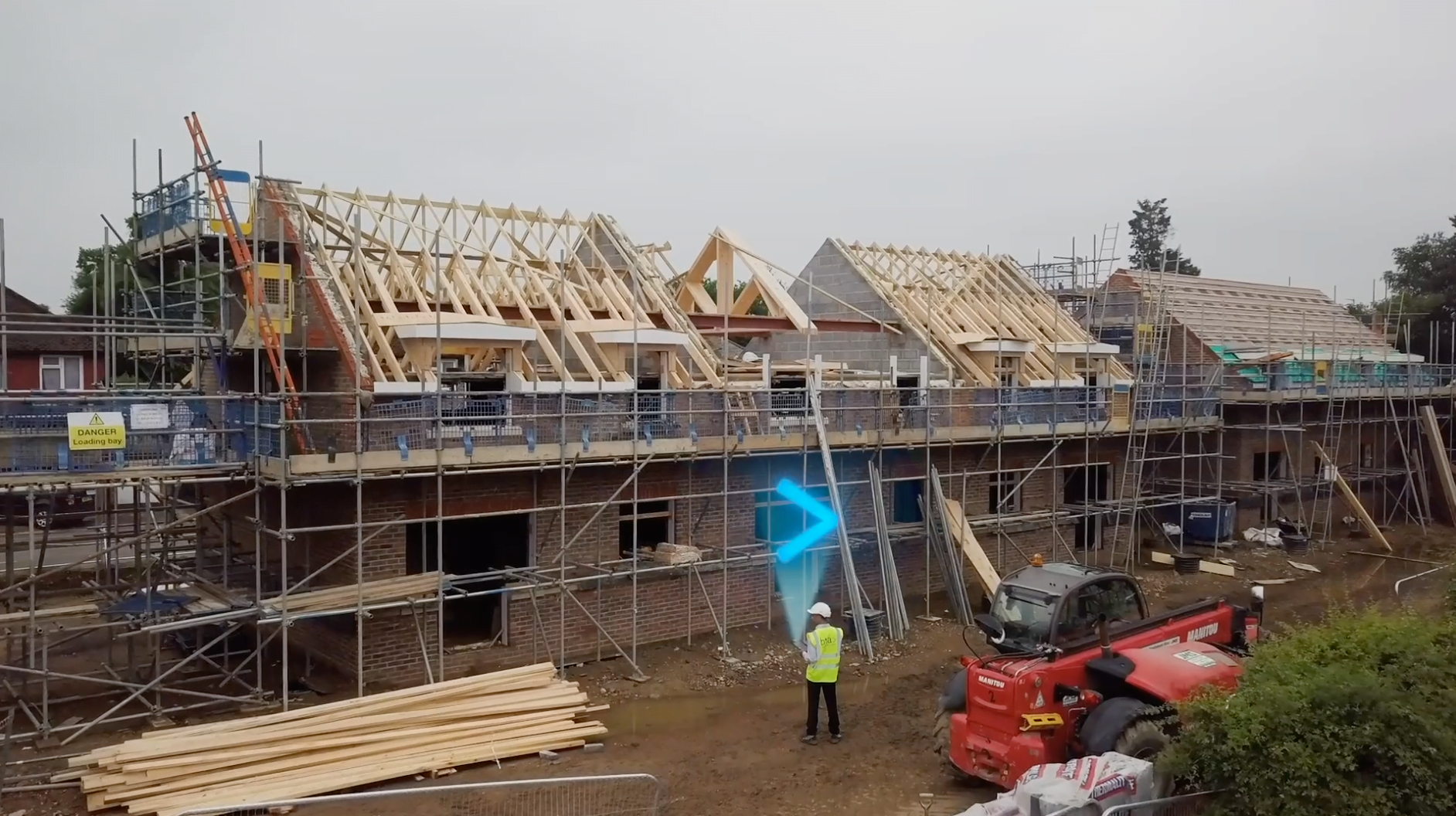 Why do I need a property video?
Property videos for both domestic and commercial properties allow viewers to grasp a better understanding of the property's layout. It's not uncommon for people to view photos of the property, arrange a viewing and then be let down by the size, scale and even quality of the property. Video allows for a more 'real-time' insight into the property's dimensions.
During the pandemic, a lot of agencies were legally not allowed to provide traditional viewings, which led them to invest more in video tours. Now, regardless of the impacts of COVID, video tours are here to stay because they offer another viewing dimension for audiences, allowing them to make a better judgement before arranging a physical viewing. All this helps towards driving a sale. If customers only have a handful of photos and a floor plan as a reference point, they may think 'we need to see it for ourselves!'. At least with video, you're able to provide a fully transparent representation of the property and filter out the customers who would otherwise not be interested. Another plus is that property videos can be edited down to be used as additional sales tools on social media. Statistics show that videos are more 12x more engaging on a social timeline than static images and 66% of people would prefer to watch a video to learn about a product or service, and a property is no different.
Let's get started?
To learn more about how we can create the perfect property video for you, call us on +44 (0)203 745 0825 or contact us using our enquiry form
How our property video production process works
Our production process is simple, fun and engaging. Together with you, we will work to ensure all major USPs and benefits are captured. Filming for estate agents and specifically properties can present challenges that only experienced filmmakers can tackle. We capture every unique aspect of the property and provide an immersive experience to provide potential buyers with the most accurate representation of the property. Using specialist cameras, DreamingFish can create 360 videos and animations which can be viewed in certain web browsers, on smartphones, tablets and in social media channels like Facebook and YouTube. Over the years, we are proud to have collected a series of awards for our work, including: My Identity Centauri Award: Vega Awards, Connected Identity Platinum Award: AVA Digital Awards and Go Detroit Arcturus Award: Vega Awards. Why notget in touchwith our crew to learn more about how we can create an immersive video for your property or estate agency needs?
Virtual property tours
A virtual property tour allows a prospective customer, buyer or visitor to undertake an interactive tour of any building in an engaging and immersive way on their mobile phone or computer. The use cases are endless! We can create a virtual tour of your bar, museum, music venue, rental property, stately home or office, and allow customers, visitors or employees to take a tour wherever they are and whenever they like.
The process of creating the virtual tour involves undertaking a series of hi-resolution 360° camera photos throughout the property and then stitching these together to create a truly immersive experience. The virtual tour can then be embedded on a page within your website and therefore accessible to all visitors. The tour can also be undertaken using a VR headset to make the experience truly immersive. As well as being able to provide a virtual tour, the software enables a visitor to see a plan view of different levels of a building or space, along with an exciting dolls-house view that allows a viewer to zoom out and see a full 3D view. Check out some examples below! Interested in learning more? Get in touch with us today to see what we could do for you and your business.
Our property video examples
3 | Our new home at Green Park
Riverside Property Solutions | Time-lapse
DreamingFish | Drone showreel
3 | Building Design Walkthrough
Get in touch today!
To see how we can help with your property video project, call us on +44 (0)203 745 0825 or contact us using our enquiry form