Two event highlights for global digital media and events company, Unleash. Produced, filmed and edited by Dreaming Fish Productions in Paris!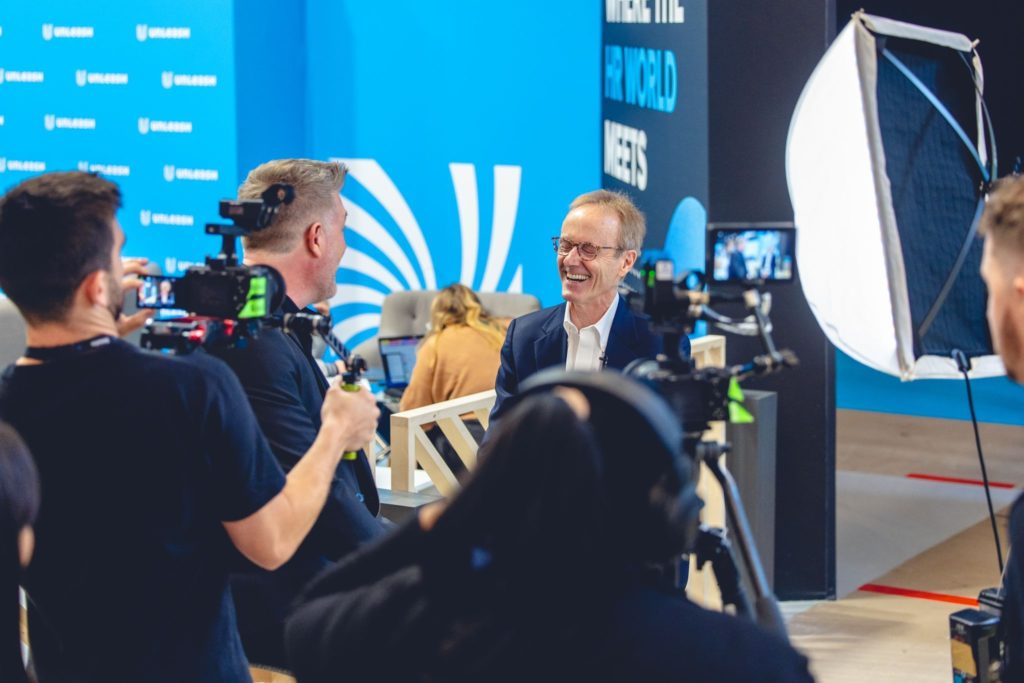 The client and project
On Monday 16th October, three of our production team and three of our lovely freelancers headed to Paris on a two day conference shoot with global digital media and events company, Unleash. Annually, Unleash hold two HR events; one in Las Vegas and one in Paris to cater for all worldwide businesses. The two day conference is a great way of networking and meeting new people whilst having the opportunity to learn more about HR innovations, recruitment technology and much more! What's not to love? 🥐☕
The Unleash team got in touch with us in September in need of promotional video content to shout about this Paris event. They were after two highlight videos (one for each day), accompanying social media edits as well as a promotional trailer to be teased a week after the event to create buzz and excitement, encouraging more people to sign up to next one! Having created many event videos in the past, we were super eager to work on this project. Due to the size of the event, the production team were divided into subsections: 2x videographers made up the b-roll team, 2x videographers made up the voxpops/interview team, 1x production runner/MUA as well as 1x onsite video editor = #dreamteam! After a few production/logistics calls with the Unleash team, we won the project and got started on handling our side of production.
The production
Our Producer, Tom, flew out on Sunday to meet with the Unleash team and to ensure everything was going as planned with the exhibition set up. The rest of the team then flew out on Monday morning and headed straight to the venue, to set up and to ensure we were ready to go on Tuesday and Wednesday morning. Knowing the event was going to be very fast paced and busy, it was paramount that our production subteams were aligned and happy. Before each day, the Unleash guys provided each team with a schedule of the day which highlighted the 'money shots' for the b-roll team and a list of interviewees for the voxpops team. Throughout the day, camera cards would be dropped off to our editor, Alex, who would take the footage and start piecing together elements for the 60 second highlights video. Both days ran super smoothly, all teams worked brilliantly and we captured some great content. Check out some BTS photos of the crew below!🙏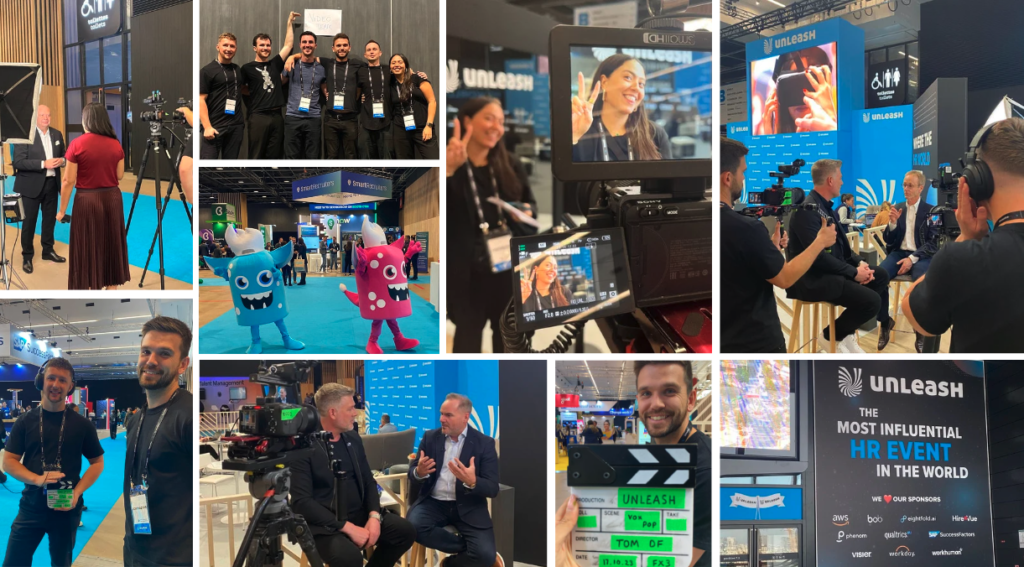 Day 1 highlights 🎥
Day 1 was a huge success with thousands of guests arriving from Paris, Europe and the rest of the world to attend the 'most influential HR event in the world'! The exhibition floor was buzzing with brands and representatives from businesses like AWS, HiBob, SmartRecruiters and eightfold.ai to name a few. The speakers included industry leaders like Josh Bersin, the L'Oréal CHRO Jean-Claude Le Grand, Catherine Gouw, head of employer branding international at Lidl, Barbara Lavernos and Muriel Pénicaud, along with many others. At the height of the world cup, it was only right that two rugby legends, England's 2003 Rugby World Cup winner Jonny Wilkinson and French rugby star, Serge Betsen closed the show. In their latest news blog, Unleash said "we're proud to say that this is set to be the biggest and best UNLEASH World event yet!" and they weren't wrong! It was super rewarding to have witnessed such a great day; watch the highlights from day 1 below!
Day 2 highlights 🎬
If you thought Tuesday (day 1) looked cool, Wednesday (day 2) was just as bustling and popular! We were joined by even more great speakers, attendees and breakout sessions and the excitement from the first day was just as prominent. Check out the day 2 highlights below!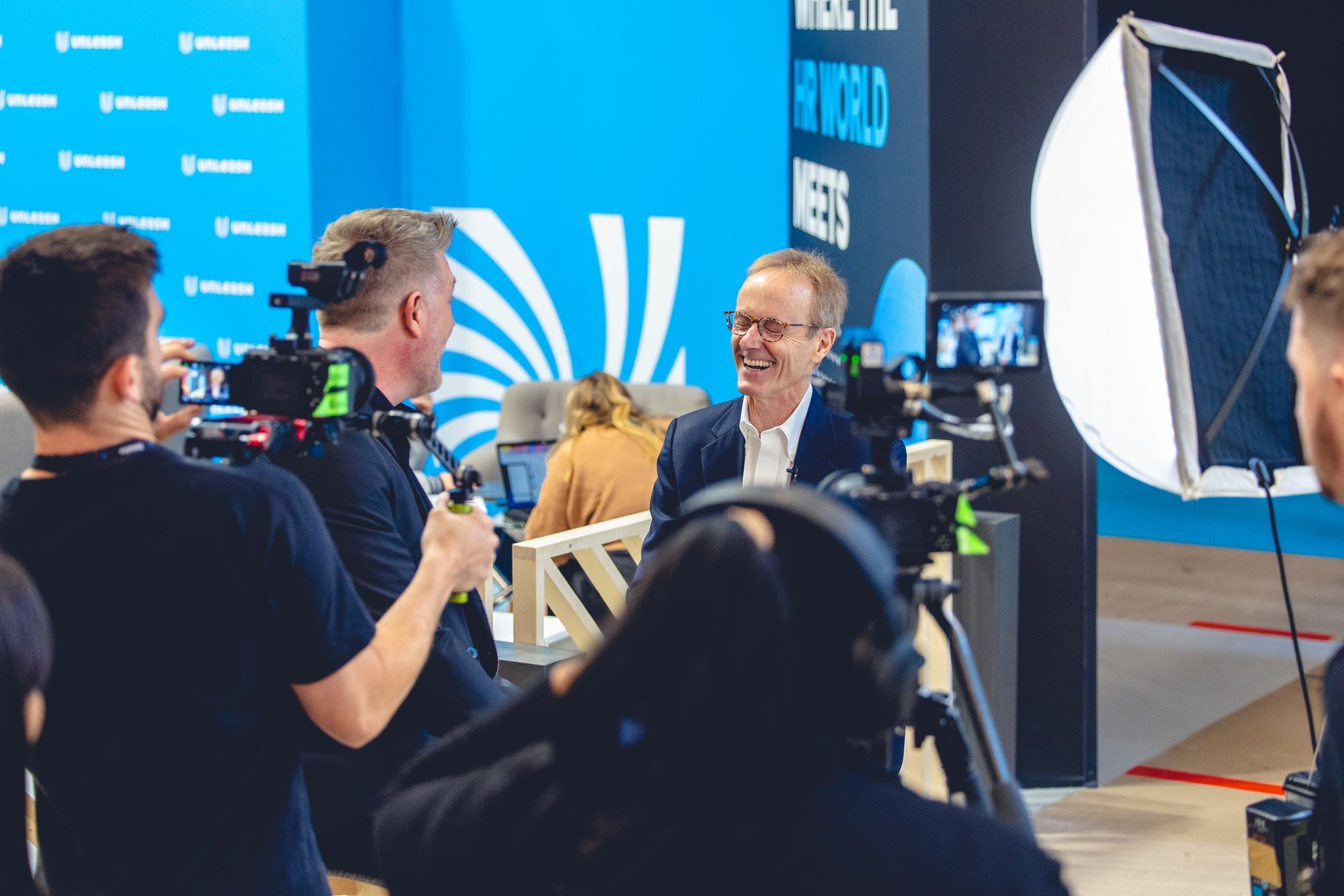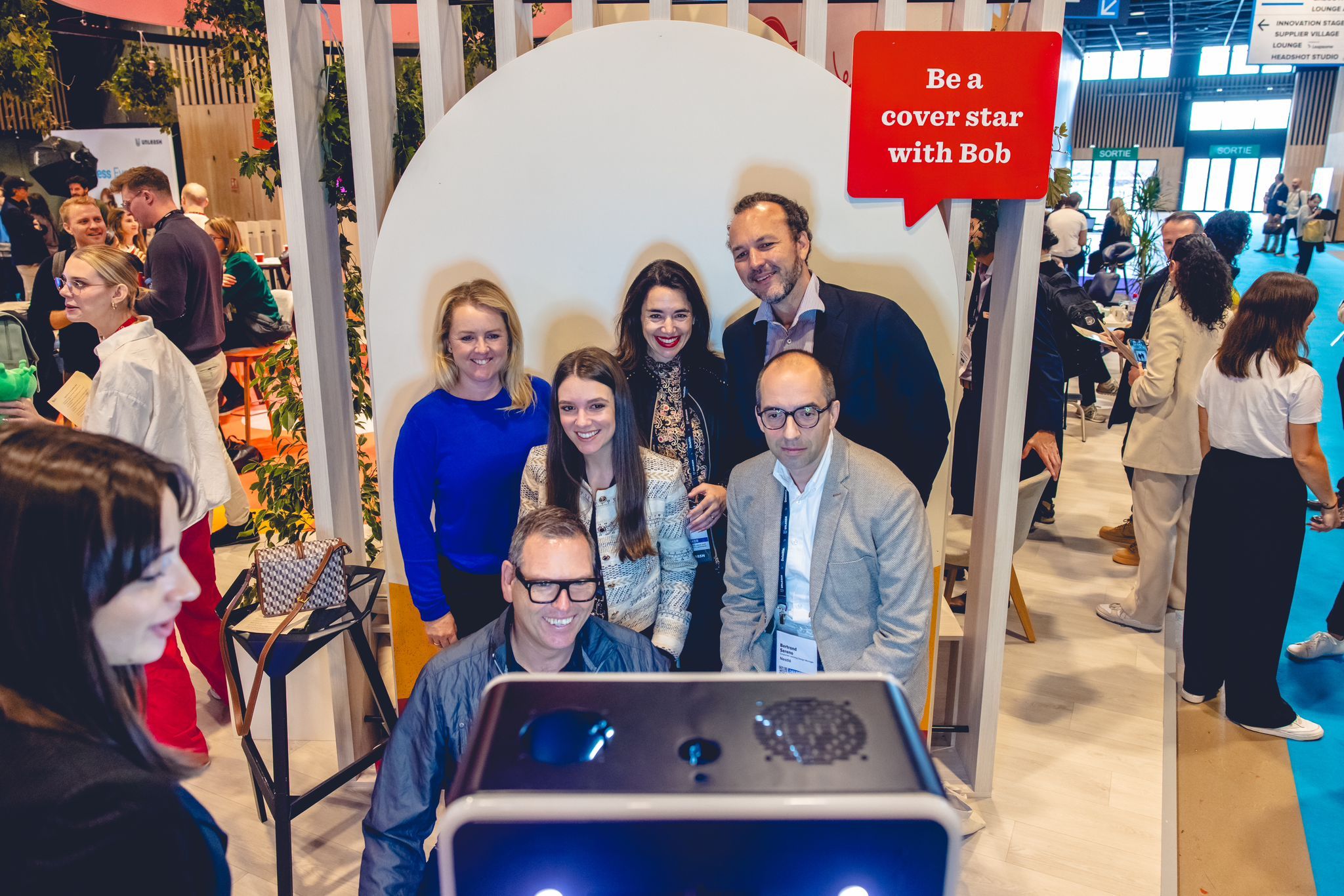 Thank you!
And that's a wrap! A big shoutout to Unleash for hosting and organising such an incredible and inspirational #HREvent. Thank you so much for having us and here's to the next one. Click play on the video below to enjoy a snappy social edit we created to showcase some 'exhibition fun'! 🎥 Interested in attending the event next year in Vegas or Paris? Keep an eye out on Unleash's socials for more information.