Create your next training video with DreamingFish
Using video is a great way to train your employees, onboard new staff and provide a knowledge resource for your customers. Whether you need a series of videos to create an online training course or a stand-alone induction video or health and safety video, DreamingFish can help with all your training video production requirements. Over the last 10 years we've created a range of videos for companies in the UK and around the world, helping them to connect with their prospects, clients and staff using training videos, explainer videos, bid videos, brand videos, case study videos, product videos and software demos, both for internal comms and external campaigns. When it comes to training video production, we've created training videos for a range of companies like Atkins, Network Rail, the NHS and Harsco along with a host of other companies, and have expertise in communicating complex messages in simple and exciting ways. In short, we make the complicated beautiful. We understand that using video as part of your training resources means that you can make a training course instantly replicable and scalable, as well as deployable via the web, which is particularly important if your workforce is distributed across several office locations or working offsite or remotely. Interested in learning more? Get in touch with us today!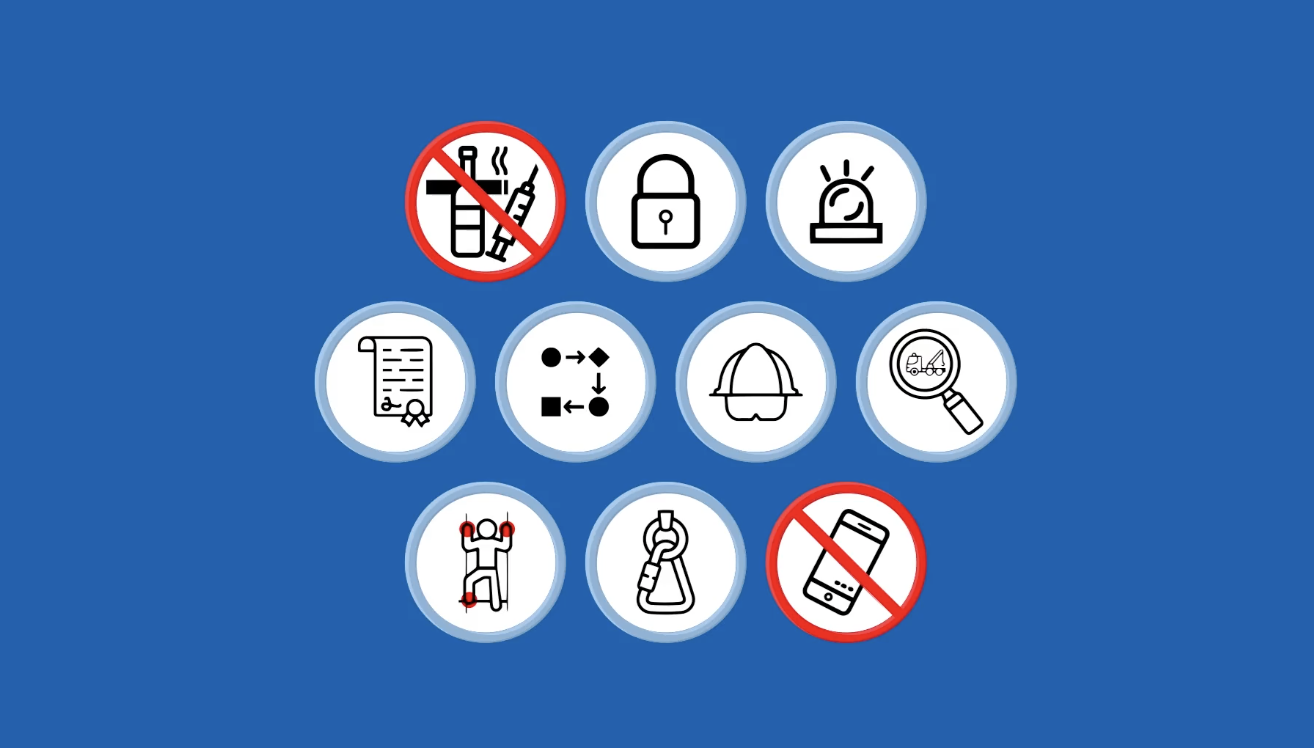 Interactive training videos
Why not take your training videos to the next level by making them interactive training videos?! Once your training video is created you can add a level of interactivity to it so that you can check that your content is being remembered by your audience. It can also be linked to your LMS and you can then use the interactive video as part of a wider training course, whilst collecting data about who's watched the video, for how long and what their scores were on the questions asked. This data can also be collected via standalone videos on some interactive video platforms, and DreamingFish can help you make the best choice for your requirements.
Interactive video can turbocharge your training courses as you can use different questioning approaches; yes/no, multiple choice, hot-spots, free text – the options are endless. You can also create branching videos which enables learners to be shown different videos dependant on the answer they give to certain questions. This can be especially useful to illustrate what can happen if they choose the 'wrong' answer. Interactive videos are the next generation of training tools, and by linking AI tools they can be deployed instantly in different languages, and can even suggest questions from existing videos to quickly create interactive content from your portfolio. Click here to see a simple example of an interactive video! Why not get in touch with us to see how we can help you create your interactive training video?
Why choose DreamingFish?
We take huge pride in creating bespoke video content for a range of businesses and sectors across the UK and worldwide. As your creative video agency, we want nothing more than to see your video succeed, so we'll work closely with you and your team every step of the way; from the early stages of pre-production, planning and scriptwriting right through to the final stages of post-production and delivery. Over the years, we've had the pleasure of working with companies like IBM, Zoggs UK and WWF (to name a few!) supplying them with a range of video content which captivates and resonates with their target audience. Head over to our portfolio to see our work!
Get in touch today!
Interested in learning more? We'd love to chat! Call us on +44 (0)203 745 0825 or contact us using our enquiry form below:
FAQs about training video production
How much do training videos cost?
When you contact us, we'll arrange a chat with you to learn more about your project and video requirements. Once we have a better understanding of your needs, we'll provide you with a proposal which includes a full cost breakdown covering everything from pre-production right through to post, along with some optional services. We'll share your project cost with you to ensure you're happy with the price, making sure it aligns with your allocated budget (if you have one!). We can also make savings by making smart use of time or assets and create a series of training videos from a single live action video shoot or series of illustrations or design assets.
Should my training video be live action or animation?
Your training video should be appropriate to your audience, your budget and the message you want to communicate. For example a health and safety video may be quicker and easier to create using animation, but would it be appropriate for your audience?
How long should my training video be?
Your training video should be as long as it needs to be! But you do need to be aware that as important as your content is, you want your audience to get to the end of the video having retained as much information as possible, so the shorter the better. Where there is lots of content to deliver, it is often better to do this in shorter bite-size videos, increasing the chance that your audience will remember what they've learnt.
Our training video examples
---
Bluecrest | Home blood collection
Harsco | Safety training video
Parafricta | Bootee training video
Leightons | Host training video
Recent blogs
---
Interested in finding out more?
Want to start your video journey today? Get in touch via +44 (0)203 745 0825 or contact us using our enquiry form below: