TV commercial production
Whether you're looking for an animated or live-action TV commercial, DreamingFish are here to help with your video needs! At DreamingFish, we offer our clients a full end-to-end TV production service; from pre-production and content creation through to delivery, post-production and media buying, including getting approval through Clearcast and submission to the right channel or platform. We will work collaboratively with you to bring your vision to life and produce an advert that truly reflects your brand and targets your desired audience in the best way. We have years experience in producing commercial adverts for TV, cinema, and other online services, working with companies like Hollywood Bowl, Bone Idol, Gollgi and so much more! We would love to help you with your project and we are confident we can create the content that you need to boost your brand awareness across the whole of the UK or even worldwide. Why not get in touch with us to see how we can help with your TV commercial project?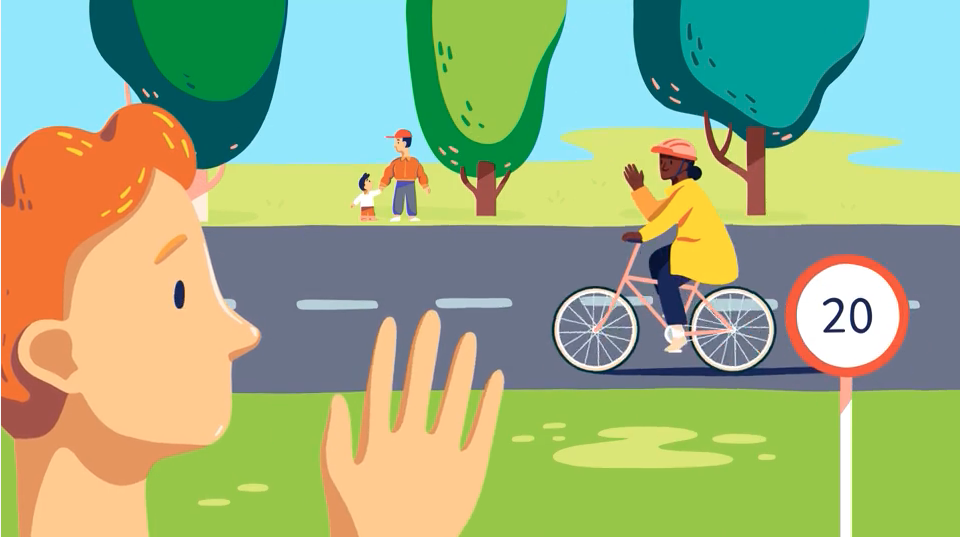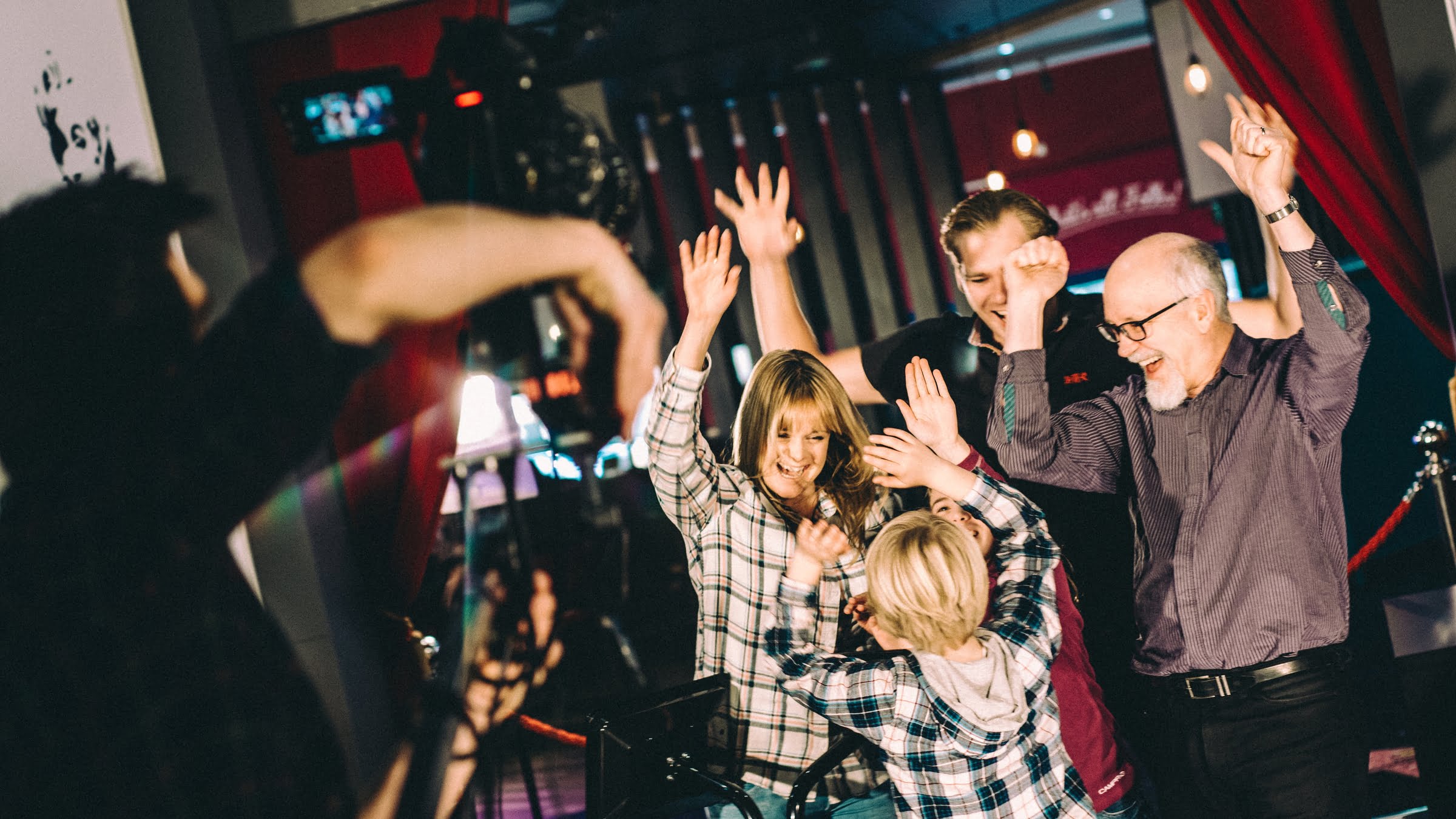 How we'll work on your TV commercial
We'll kick things off by arranging a meeting with you and your team, whether in-person or online. This gives us the chance to introduce ourselves, learn about your brand, as well as finding out more about your project; any visions you have or key goals/messages you'd like to be included in your ad. In these early stages, we'll take the time to explore different creative concepts that we think will best represent your brand and make you stand out from the crowd. Our in-house creatives will work with you on the script and tone of voice for your TV ad, to make sure it holds an engaging and powerful message. If you'd like your ad to be animated, our team of motion graphics designers will work with you on designs and storyboards to make sure your ad fits your brand and tone of voice. If you're after a live action approach, our producers will work with you to source shoot locations, talent (e.g. actors or voiceover artists), and everything else you'll need before the shoot.
We have set out our production process to give you the chance to be involved every step of the way. From the first planning phases to the final stages of editing and post-production, you'll be invited to give feedback and input so that the finished ad is just how you want to see your brand represented. You'll receive frequent updates from us with project milestones so you can be sure that we are on track for your deadline and final deliverables will be exactly what you visualised your TV commercial to look like.
Why choose DreamingFish for your TV commercial needs?
Combined, our team has over 50 years of experience within the video and animation industry. Over the years, we've had the pleasure of working with a range of different brands, like ForgeRock, Leukaemia UK and Zoggs UK, creating all kinds of videos which captivates and resonates with their target audiences. We take huge pride in what we do and we want nothing more than to see your video succeed. We are proud to have collected a series of awards for our work, including: My Identity Centauri Award: Vega Awards, Connected Identity Platinum Award: AVA Digital Awards and Go Detroit Arcturus Award: Vega Awards. To see a wide range of videos we have created, why not check out our portfolio?
Contact us today!
Are you in need of a TV Commercial? Get in touch by calling us on +44 (0)203 745 0825 or contact us using our enquiry form:
FAQs about TV commercial production
Why do I need a TV commercial?
Through TV video marketing and media buying we are able to a range of target viewers by displaying adverts during shows that your audience are likely to watch. We can also target more viewers by taking your advert onto VOD (video on demand), reaching those who no longer watch TV live. When you choose DreamingFish to help you create a fantastic TV commercial, we'll make sure you have everything you need to make something that truly speaks to your target market. You'll be guaranteed an on-brand advert that's been put together using a range of expert filming styles and animation techniques.
How much does it cost to produce a TV commercial?
As all our projects are bespoke, they vary from project to project and will depend on a few different factors; like the style of video we produce, the amount of media spend you want to allocate and the platform/channels you wish to air your ad on. When you get in touch with us, we'll put together a tailored quote for you based on your initial brief. This will include a full breakdown of costs so you can see exactly where your money is being invested, and we'll even set out timeframes to make sure your ad is ready in time for its planned launch. We can be flexible with our pricing and we won't proceed with production unless you're completely happy. Check out this TV advert we created for Brighton based dog grooming parlour, Bone Idol. We had lots of fun on this shoot and the advert was a great success (it was even shown on SKY!) Interested in finding out more about this project? Read all about it over on our case study!
Our TV commercial examples
---
My Paper Vault | TV Commercial
Hollywood Bowl | Easter advert
747 Compensation | TV Commercial
Let's chat?
Interested in learning more? Get in touch by calling us on +44 (0)203 745 0825 or contact us using our enquiry form: