Promotional video highlighting the services offered by London- based IT specialists, BTA. Filmed and edited by Dreaming Fish Productions.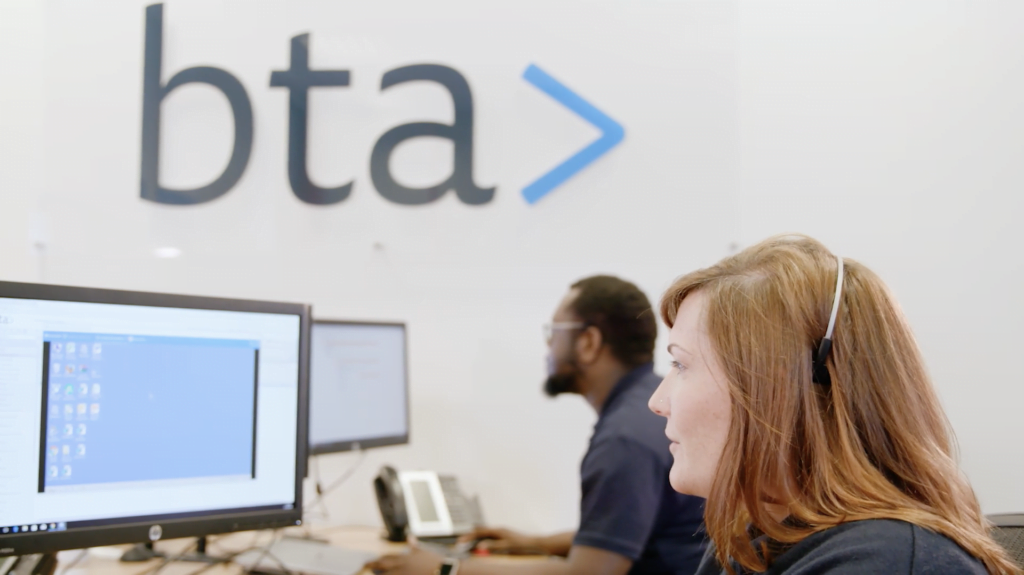 DreamingFish x BTA London
We were initially approached back in 2018 by BTA, a IT service supplier based in London, to create a bold promotional video to sit front and centre on their website.
We came up with an approach that gave BTA exactly what they wanted as well as the best value for money. We filmed at one of their customers' offices (after hours!) as well as the BTA office to show how BTA's remote IT support works. We used an actor and a room full of blank computer screens marked up for visual effects during post-production.
To add more depth to the video, we negotiated with a local building site to fly a drone over their site whilst it was under construction. This request was approved and we featured another actor in a BTA branded hi-vis PPE within these shots to add more branding and engagement to the video. Additionally, we also ended up composing a bespoke music soundtrack and original sound design, to accompany the bold BTA promo. Check out the full promo below:
Almost a year later, in 2019, BTA rebranded and became known as CMI. They still loved the promo we created for them but understandably, they didn't want the old brand to be seen or mentioned. So, we got creative and did some clever masking and editing to change every visual and audio mention of BTA; from voiceovers, logos on the walls, computer screens, the hi-viz seen in the drone shot etc to the new branding.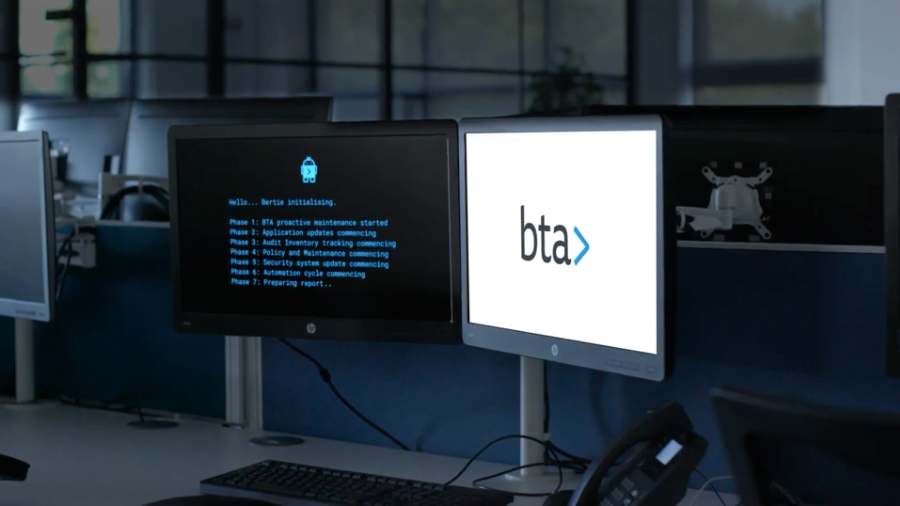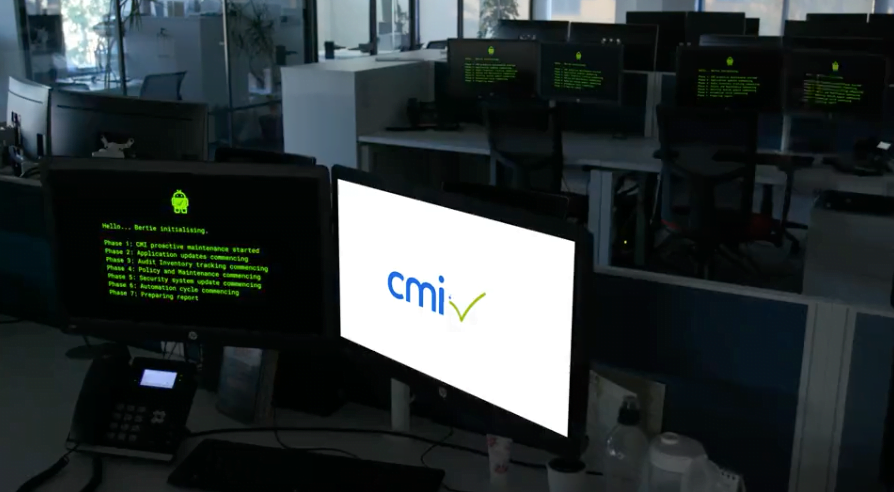 We had a great time putting this project together and we were so happy that CMI were happy with the final video. Check out the rebranded video below and let us know what you think!