Live-streaming and event highlights for Crest Business Awards. Produced, filmed and edited by Dreaming Fish Productions.
CREST 21
Here at DreamingFish we care about sustainability and the environment and 'we care' makes up one of our core company values. For 3 years running, we have been proud supporters of the Crest Sustainability Business Awards, Surrey's first and only awards completely dedicated to recognising and celebrating local businesses and organisations on their sustainability efforts. Our working relationship with Crest started in 2021 when Carol and Terry approached us to help run and film their award ceremony. Due to the pandemic, this ended up being a hybrid event hosted at the Lightbox in Woking. We had a remote audience watching via Zoom, a number of speakers in the room and the rest dialling in remotely. We worked hard to make the awards as streamline as possible with a crew consisting of a camera operator, video vision mixer, audio technician and a show-caller, who spoke with the presenter throughout. We also vision mixed the nominees, winners and speakers for each individual award. The awards were a great success and a special well done to all the winners, including Bare + Fair, a local zero waste retail business and Silent Pool Distillers, a distillery based in the Surrey Hills. Checkout the 2021 highlights video below: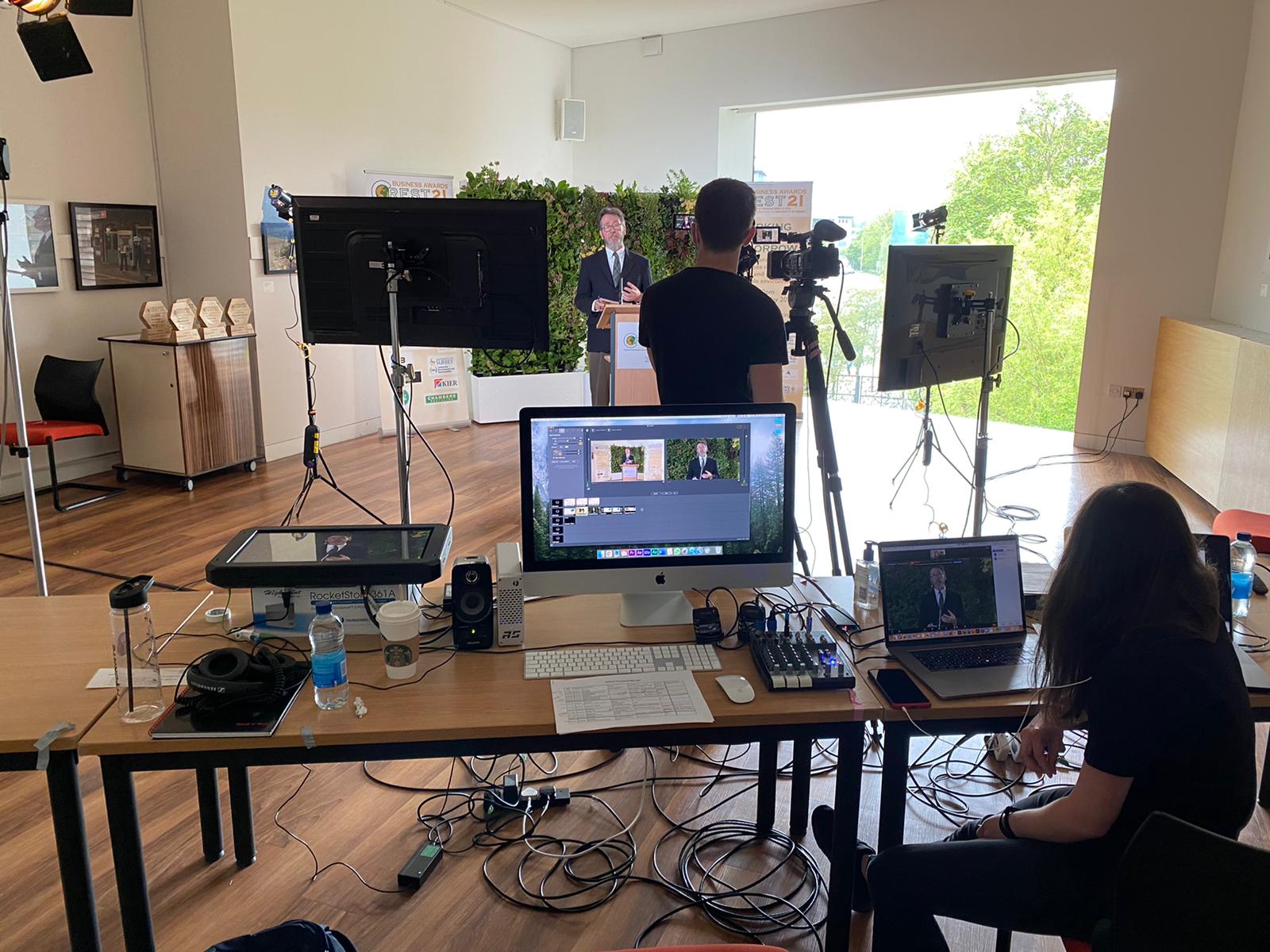 CREST 22
Last year, we were pleased to support the Crest22 awards, hosted at WWF's headquarters in Woking and just a stone-throw from our office. Compared to the year before, the event was now fully in-person, including stands, networking and the award ceremony. We filmed a highlights video along with presentations, which we streamed for anyone watching remotely. As part of the highlights, we also filmed the winner interviews to create individual, bespoke winner videos. It was another great evening and a big well done to all the winners including McLaren and Plant Passion, who have since displayed plants at the Kings Coronation! This year we're looking forward to the October Awards where we'll be live-streaming and creating a highlights video. We're also proud to announce that we will be this year's Media Sponsors. Check out the 2022 highlights video below!
Client testimonial
"CREST Business Awards is Surrey's only green business awards and has worked with Dreaming Fish Productions from its first event in 2021. The awards have relied on the professional excellence of Phil Miller and his production team to help establish the awards as a premium event, celebrating and motivating environmental sustainable initiatives by companies and organisations based or working in Surrey. Their wide experience and willingness to help, advise and support us nurture an awards programme from scratch has made them a joy to work with.
We first discovered DreamingFish through a recommendation from WWF, due to be the location for CREST20 Business Awards. COVID put paid to that and we had to postpone until 2021. We had never organised an awards event before and then we found ourselves having to move into the unknown world of hybrid events was daunting to say the least. Already, grateful for the generous support from DreamingFish, we were relieved to discover the company has a portfolio of hybrid events and provided us with the confidence to go ahead, guiding us through the requirements of living streaming from our temporary studio in Woking. They seamlessly pulled together all the elements; from our event host and keynote speaker from her kitchen in Lewes, to all winners and sponsors joining us from across Surrey, as well as the small number in our event studio.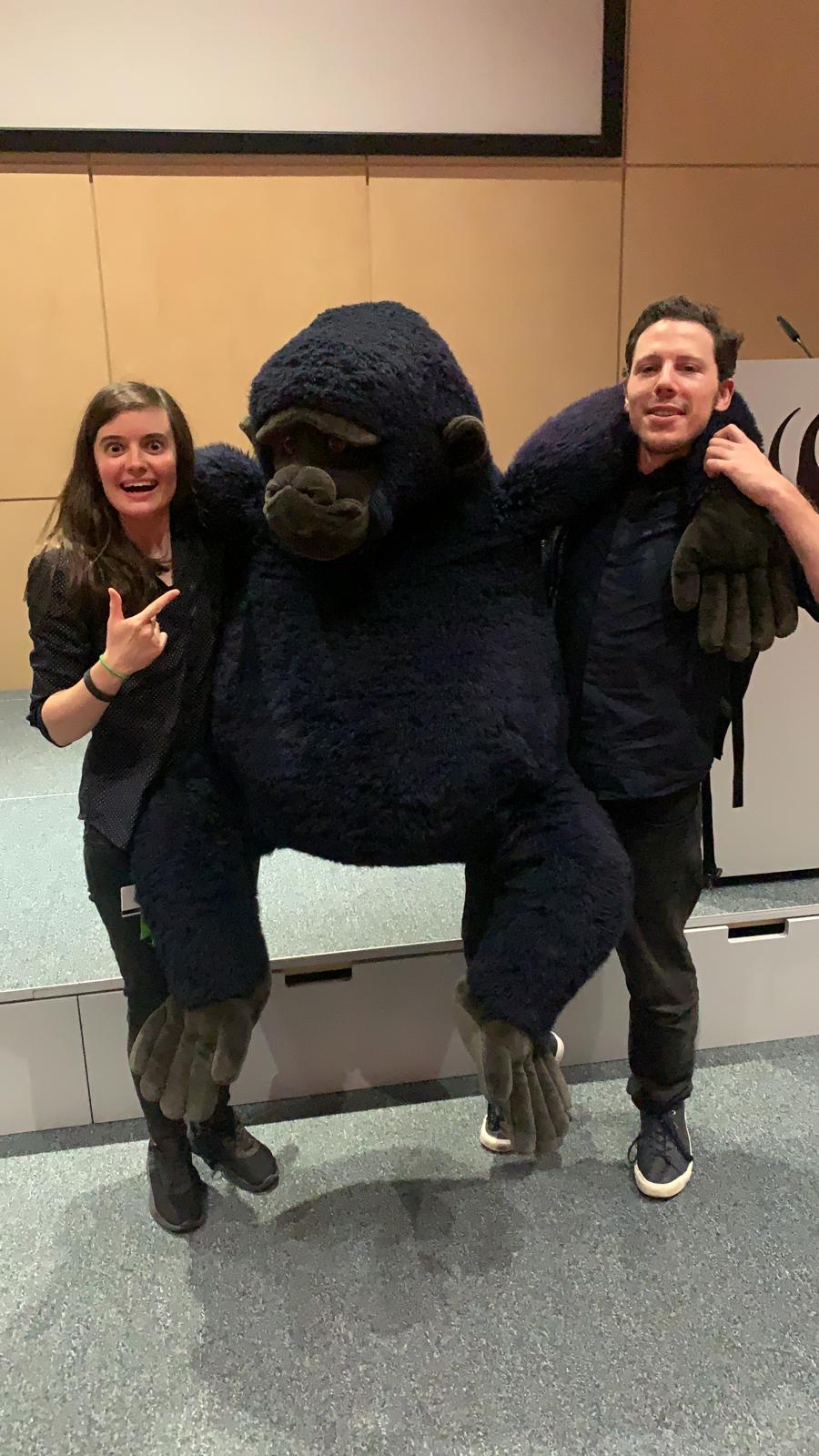 For CREST22, DreamingFish took the awards to a whole new level. With the WWF still offering us their Living Planet Centre as our venue, Phil and Assistant Producer, Lucy Longley, ensured our live production, once again live-streaming, was a hit with emphatic accolades on the day and since then. In addition to all the elements involved on the day of the event, the team helped produce preview animations for our social media posts, and post event highlights and individual interviews, which have all helped to provide the awards with valuable marketing assets.
CREST Business Awards programme has already been hailed "an institution" on Surrey's business calendar. Our aspirations have, from the outset relied on the highest degree of quality partnership and support. Expert knowledge and experience are what sets CREST Awards apart, with partners who include the Institute for Sustainability and the Centre for Environment and Sustainability at the University of Surrey, Surrey County Council, the WWF UK and Surrey Chambers of Commerce. They are all working with us to build a template for greener business throughout the UK. This huge ambition is an immense mountain to climb and the work by DreamingFish has been indispensable. Its decision to be Media Sponsors for CREST23 Awards is a testament to the fact that the team shares our aspirations. Dreaming Fish Productions is a company we think of us good friends as well as working partners."
Carol Miller & Terry Tidbury
The CREST Team