TV commercial created for My Paper Vault for their launch campaign. Produced, filmed and edited by Dreaming Fish Productions.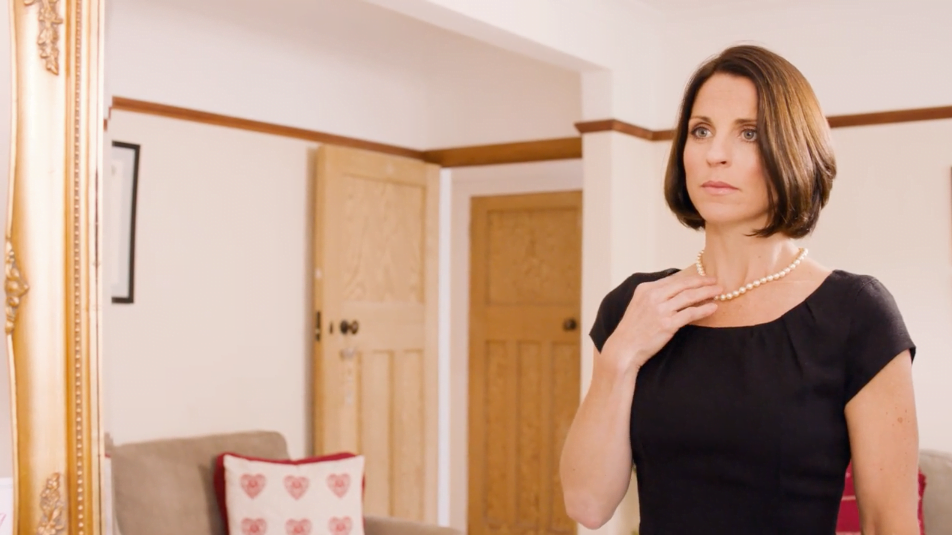 The client and the brief
My Paper Vault is a will writing and will storage facility, who also provide the option to store other important life documents for their clients too. That way you can rest easy, knowing that your documents are safe and easy to access when needed. When they first got in touch with us, My Paper Vault wanted to create a TV commercial to raise brand awareness and to publicise the services they offered to a wider audience. The TV commercial had to include a number of key messages but the joy of the My Paper Vault offering is that it's really simple.
The project
After speaking to the client and with a brief in place, we got started on the creative approach of this TV commercial. Due to the nature of their services, we chose an emotive/sentimental approach for the video, setting the scene with a mother and daughter who sat together using the My Paper Vault services. We had to infer that the mother had sadly passed away and that the important documents she had stored with My Paper Vault, were now easily accessible by her daughter. To help illustrate this and without showing anything specific, we decided that we would feature a pearl necklace on the mother that we could then show being worn by the daughter, at the end of the TV commercial.
Our production team shot the commercial on an Arri Amira camera at a home in Surrey, used as the shoot location. With a voiceover script to accompany the visuals and to deliver the key messages, we cast two actors in the non speaking roles of the mother and daughter. Once the visuals were in place and the voiceover recorded, we laid all the elements together with a piece of thoughtful piano music to produce the final commercial. You can see some BTS of our crew and the shoot below! 🎥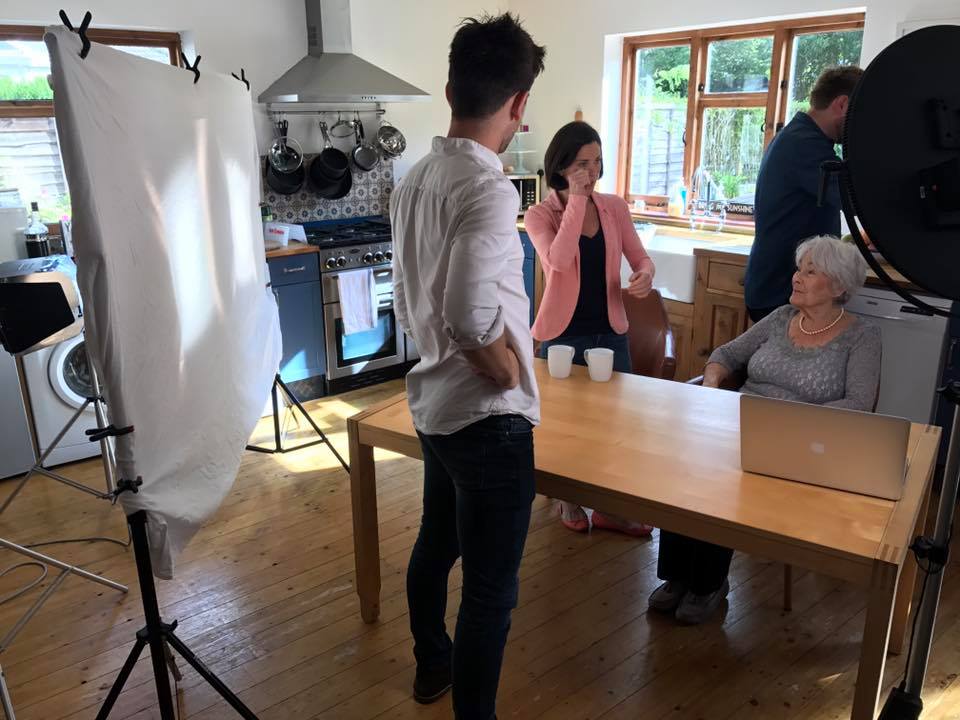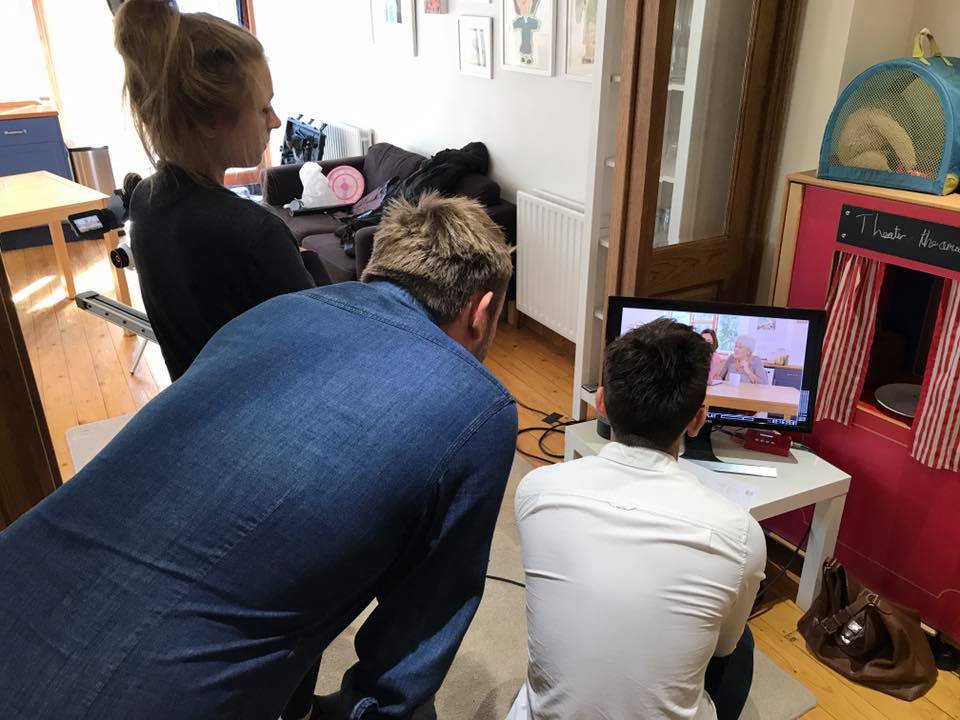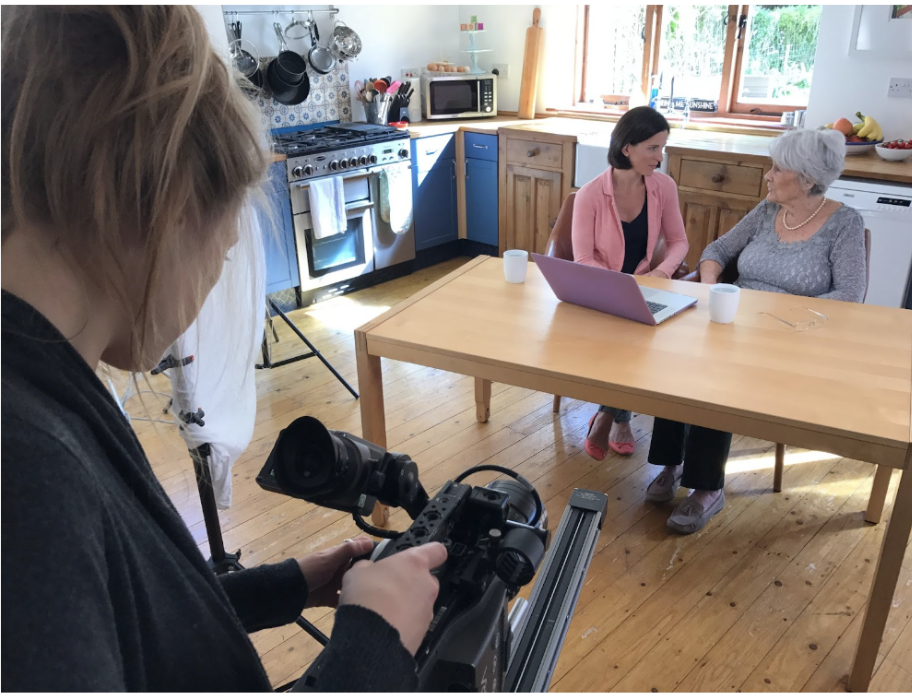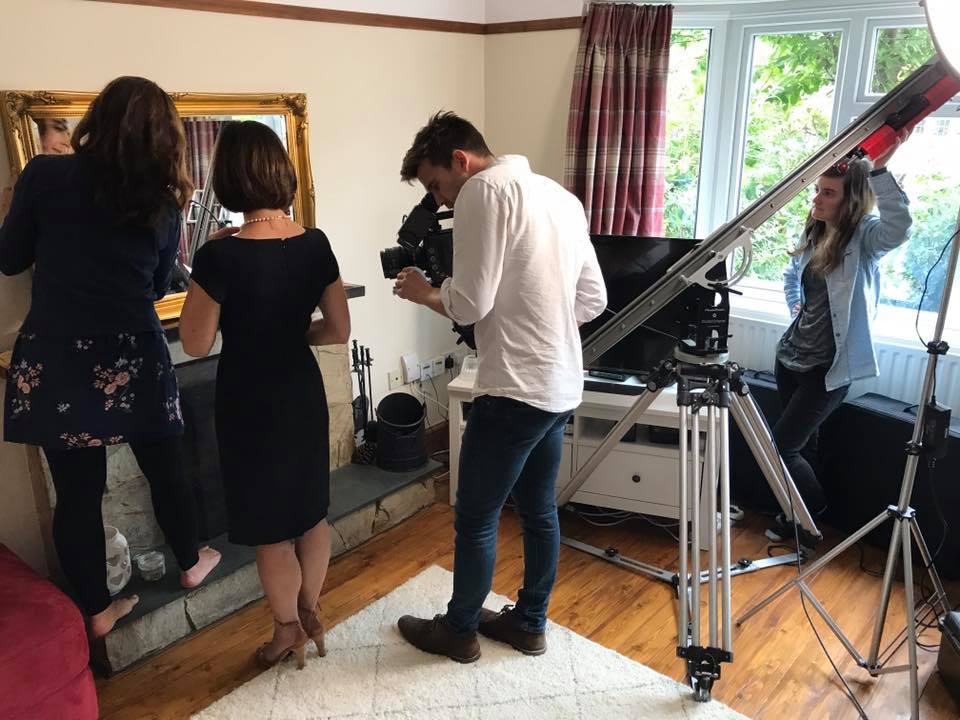 The commercial
FAQs about TV commercial production
How long does it take to create a TV commercial?
It can take around 6-8 weeks to create a TV commercial, depending on the approach. Things to consider include whether the commercial will be live action or animation, locations, actors and the script, but that is the expertise and experience that we bring as a creative video agency.
How much does it cost to create a TV commercial?
The cost of creating a TV commercial can vary greatly depending on the approach but, once we've had a chat and a brief from you, we'll be able to provide a full project cost breakdown; covering everything from pre-production right through to post, along with some additional optional services. Please let us know if you have a budget in mind and we'll ensure our costs align with this. No budget in mind? No problem! When it comes to commercials, thought should also be given to the budget for the media spend as this can be much more than the cost of the actual TV commercial production! But don't panic, we'll talk you through your options!
Can you help me write my TV commercial script?
Of course! We've written hundreds of scripts, for a wide range of complicated subjects, and would be happy to help you write yours. We will work with you on the concept and to bring it to life.
Can you source music and a voiceover for my TV commercial?
Absolutely! We have a wide range of voiceover artists ready and waiting to record your script, as well as a massive library of music. We'll work hard to make sure that we find you the right voice for your brand, as well as a piece of music that fits the TV commercial perfectly. Interested in seeing what we could create for you? Why not contact us today?