Animated TV commercial created for Oxfordshire County Council to promote their new "20 is plenty" campaign. Illustrated, animated and produced by Dreaming Fish Productions.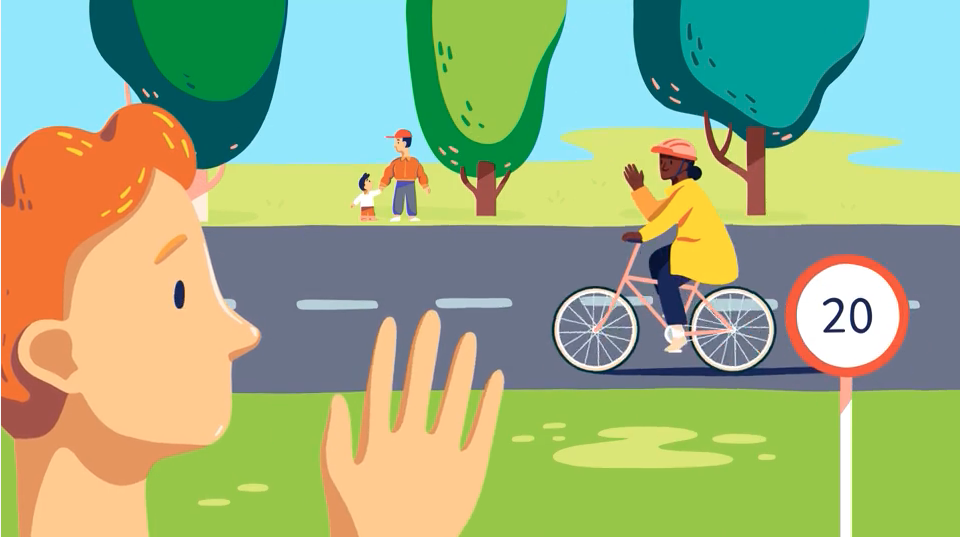 The brief
We were approached by Oxfordshire County Council to create an animated TV commercial which would raise awareness around the new 20mph zones which have been implemented across parts of Oxfordshire. With a "20 is plenty" tagline, the client was after a friendly, informative and conversational feel for their character animation.
The production
Before we started work on the styleframes and character designs, we needed a script. We chose to approach this with a gentle and considered script, that started and ended with a thoughtful statement, to grab attention and to make people think. We wanted this commercial to stand out from the "wall of noise" of the other adverts out there. Our ears are so conditioned to loud music, the punchy voiceover, the sound effects, that when something calmer and more stripped back appears, we listen and we look up. Also actively asking the viewer to do something, naturally makes them pay attention, so our "If you think about it" opening line was a perfect fit. We also felt that the idea of slowing down needed to be portrayed throughout the whole ad, through the pace and tone of it all. This also meant that the script needed to be much calmer and slower, compared to the average ad, to help create an engaging and stand out campaign.
The design
The script was written and approved immediately as the brief was hit and the client was pleased with the overall tone. This meant our talented animator and sound designer, Jonty, could get started on creating a world to place our story in."For this TV ad we wanted to create a serene feeling, highlighting the benefits to the community of reducing traffic speed in built up areas, so I opted for a warm, bright colour palette, and made use of a contemporary, flat illustration style to help things feel friendly and inviting. The music and sound effects were created in-house, using a mixture of guitar, piano and assorted foley sounds to create a joyful and hopeful atmosphere for the video." Check out a few scenes from Jonty's storyboard below: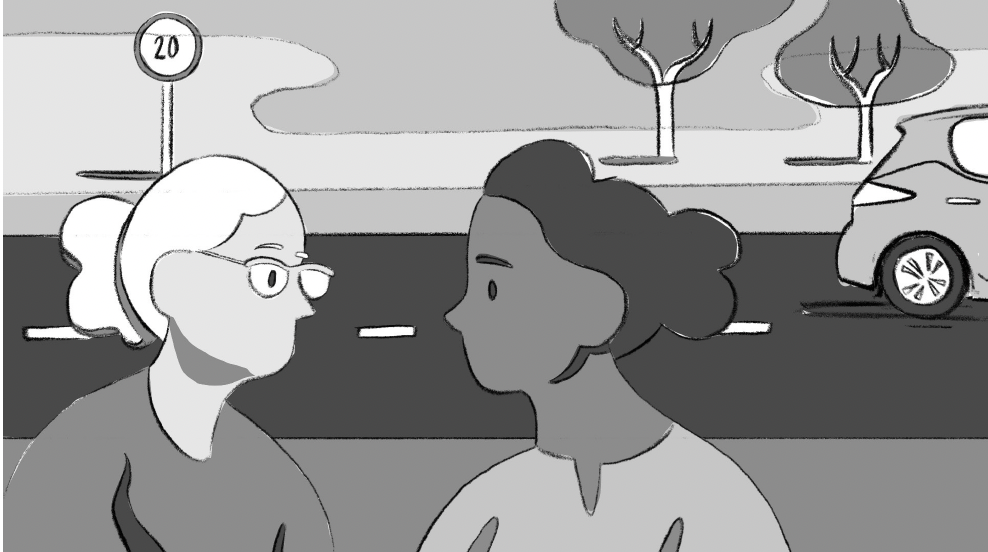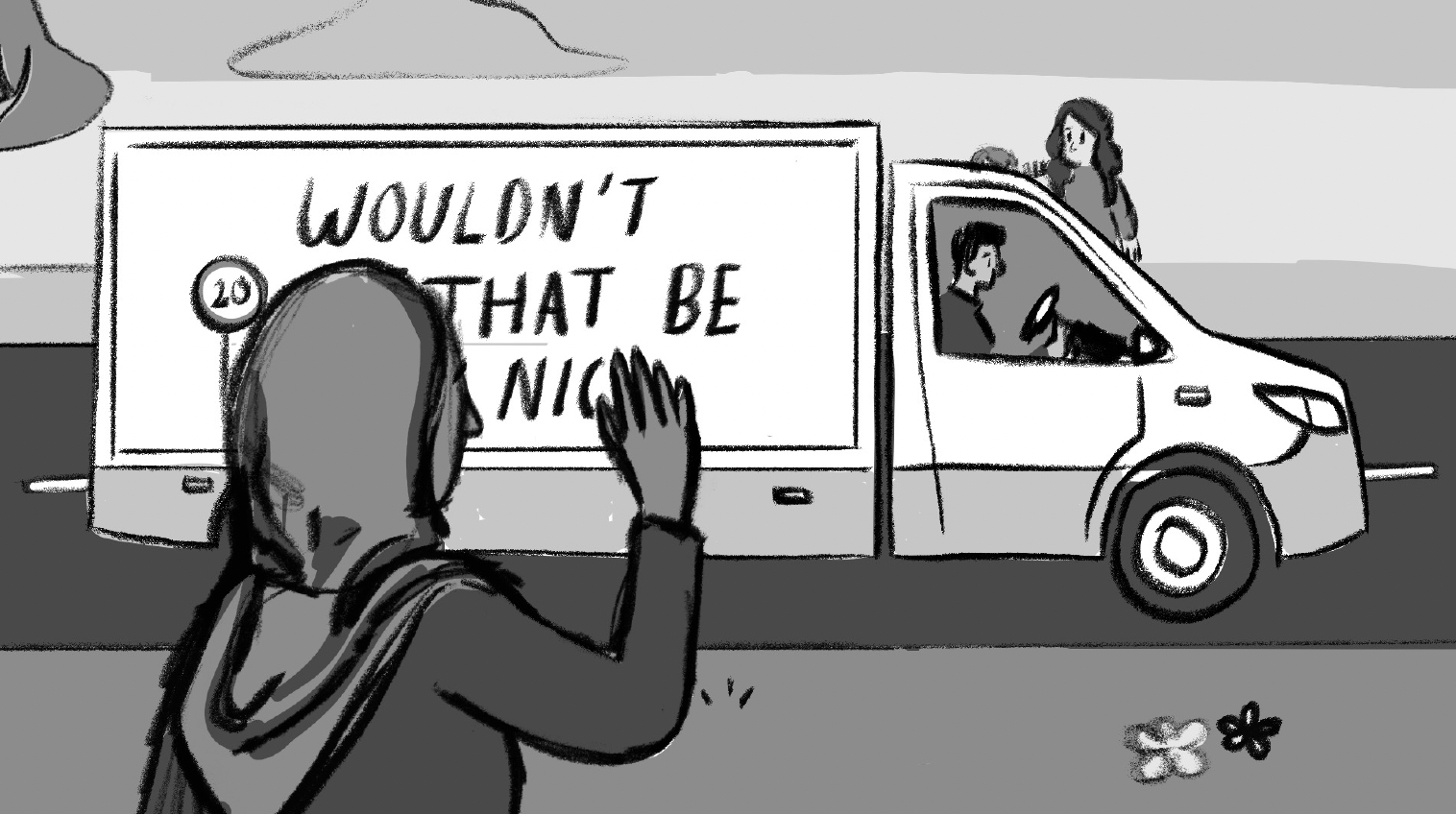 The finished ad
Our Creative Director, Helen, Head of Production, Ben, and animator, Jonty, worked closely together over the next few weeks to create this warm, colourful and memorable TV ad. The advert went live last week and the client was super happy with the final result. Make sure to keep an eye out for it on TV if you're in the Oxfordshire area and remember that #20isplenty!🚘 🚦🚴 🌳