Space-themed Summit event filmed in London for Reward Gateway. Animated, filmed and edited by Dreaming Fish Productions.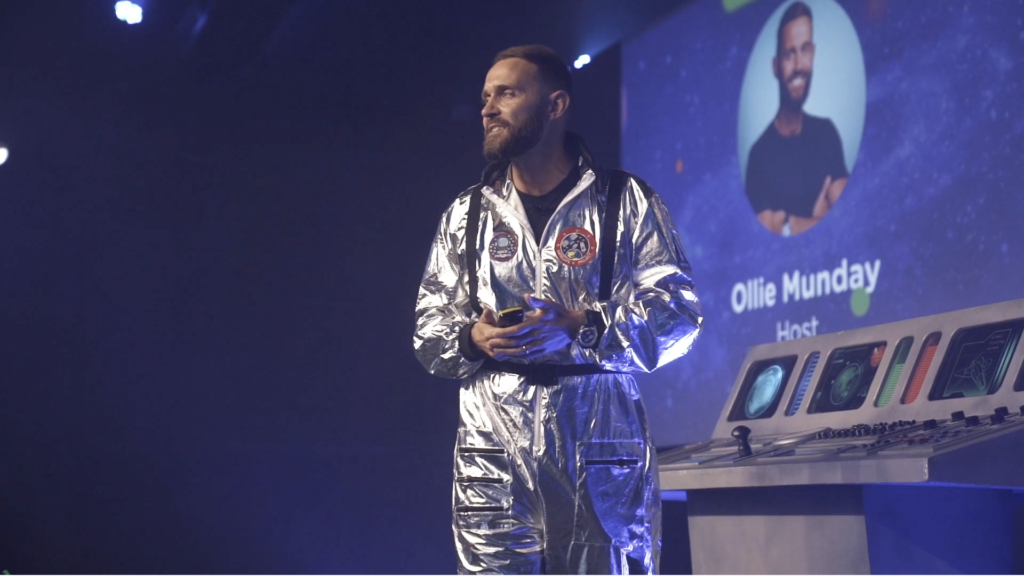 Reward Gateway London Summit
The RG Summit is an annual event held by employee engagement company, Reward Gateway. We have created many videos for RG in the past, however this year was their, and our, first big event after COVID restrictions had been lifted. Because of this, Reward Gateway wanted to make a splash or, more appropriately, they wanted to hold an event that was out of this world!
The event was to be held at The Brewery in London and after two years of Summits with the theme of mountaineering, this year the RG team's chosen theme was 'space' and they needed quality video assets for use within the event as well on their website and on social media following the event. With this brief, our team created a 30-minute video 3D animation lead-up and hype video for use on the huge super-wide screen at the front of the auditorium as well as on the two large 16:9 screens on either side of the main room. These videos would be watched by the attendees as they made their way to their seats, in the lead-up to the event.
The video takes the attendee on a 3D animated journey, with pre-launch shots of a 3D animated launch pad landscape along with archive footage of the NASA control room pre-flight procedures. We also used a radio chatter from the control tower to the shuttle to build the tension, and space-themed sound design to help enhance the feeling in the room.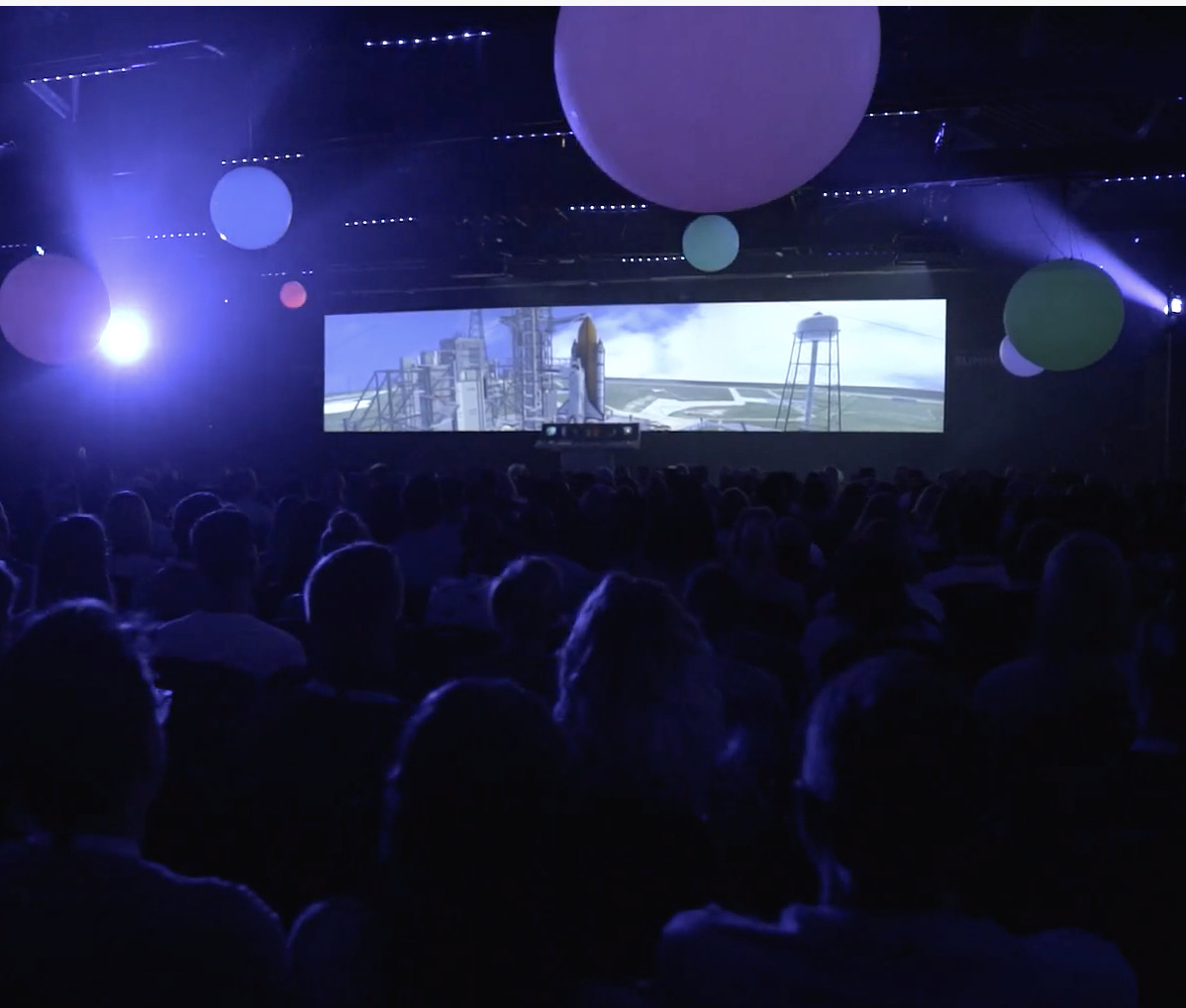 3, 2, 1 lift-off!
At the start of the event, the video screen focuses on the space shuttle as it begins its countdown while an emotive voiceover sets the tone of the day – and then we have lift-off! The 3D shuttle launches into deep space, supported by dynamic sound design and a light show. We then reveal the event logo and introduce the host for the day who walked on stage dressed in a shiny space suit!
Additionally, a crew of 6 simultaneously filmed presentations in the main auditorium as well as multiple break-out rooms covering presentations and vox pops. Throughout the day we had a roving videographer capturing the key highlights which we cut into a short video following the event. As a whole, the event was a resounding success and we delivered 14 presentation videos, 1 highlights video and 10 interviews/vox pops. Thanks again to the wonderful team at Reward Gateway for having us along for the ride, we had a blast! 🚀 ✨ 🛰️☄️
Want to find out how we can help you with your event filming in London? Or perhaps you're interested in a 3D animation for your company? Why not get in touch with us today to see how we can help.
Client testimonial
"Thank you again guys! Appreciate how much time and effort goes into creating these amazing videos…not to mention also filming & delivering the content for the follow-up recordings. Here's to the next one! 🥂"