Series of 30 social media videos about things to see and do in London for use on Time Out's Instagram and website. Produced, filmed and edited by Dreaming Fish Productions.
The client
Founded in 1968 by publisher Tony Elliott, Time Out has grown to become a household name for many people around London and the world. Starting life as a weekly magazine full of culture (food, drink, art & theatre), upcoming events and suggestions of things to do in the city, Time Out is now a global media and hospitality company covering 333 cities and 59 countries. In the summer of 2022, the last issue of the magazine was published and Time Out's new digital era began. In doing so, many brands and companies now have the opportunity to collaborate with Time Out in a new way, utilising their strong brand name and loyal followers to help boost a particular product/ service and that's exactly what FREE NOW did. Headquartered in Hamburg, Germany, FREE NOW is Europe's biggest mobility app, available in 100+ cities, giving users the option to book taxies, e-bikes and scooters via an app. In August 2022, Time Out and FREE NOW partnered up to create a digital video campaign called City Life which explores all the different things to do and see in London; capturing the atmosphere of independent restaurants, bars and venues etc in the city's capital, with FREE NOW providing the transport.
The project
Having won the competitive pitch to provide video production for the City Life campaign, we were excited to get started on this project! Time Out created a concept of 6 long form episodes for the campaign which would be released on a monthly basis, covering specific themes relating to each month. The 6 episodes were: Street Life, Black Culture in London, Autumn, Nightlife, City Secrets and Cosy London. Within each episode, there would be 5 sub categories of short form videos in the theme of Eat, Do, Listen, Watch and Drink, totalling to 30 videos, delivered in a 1:1 and 9:16 aspect ratio, across the whole digital campaign. Time Out are known for often collaborating on projects with influencers and for this campaign, they chose comedian and musician Josh Weller to be the face of City Life. With 14.4k Instagram followers of his own, Josh would introduce each long form video as well as featuring in a few short ones too. With pre-production sorted (souring locations and arranging filming permits etc) we were ready to kickoff Episode 1 | Street Life. 🎥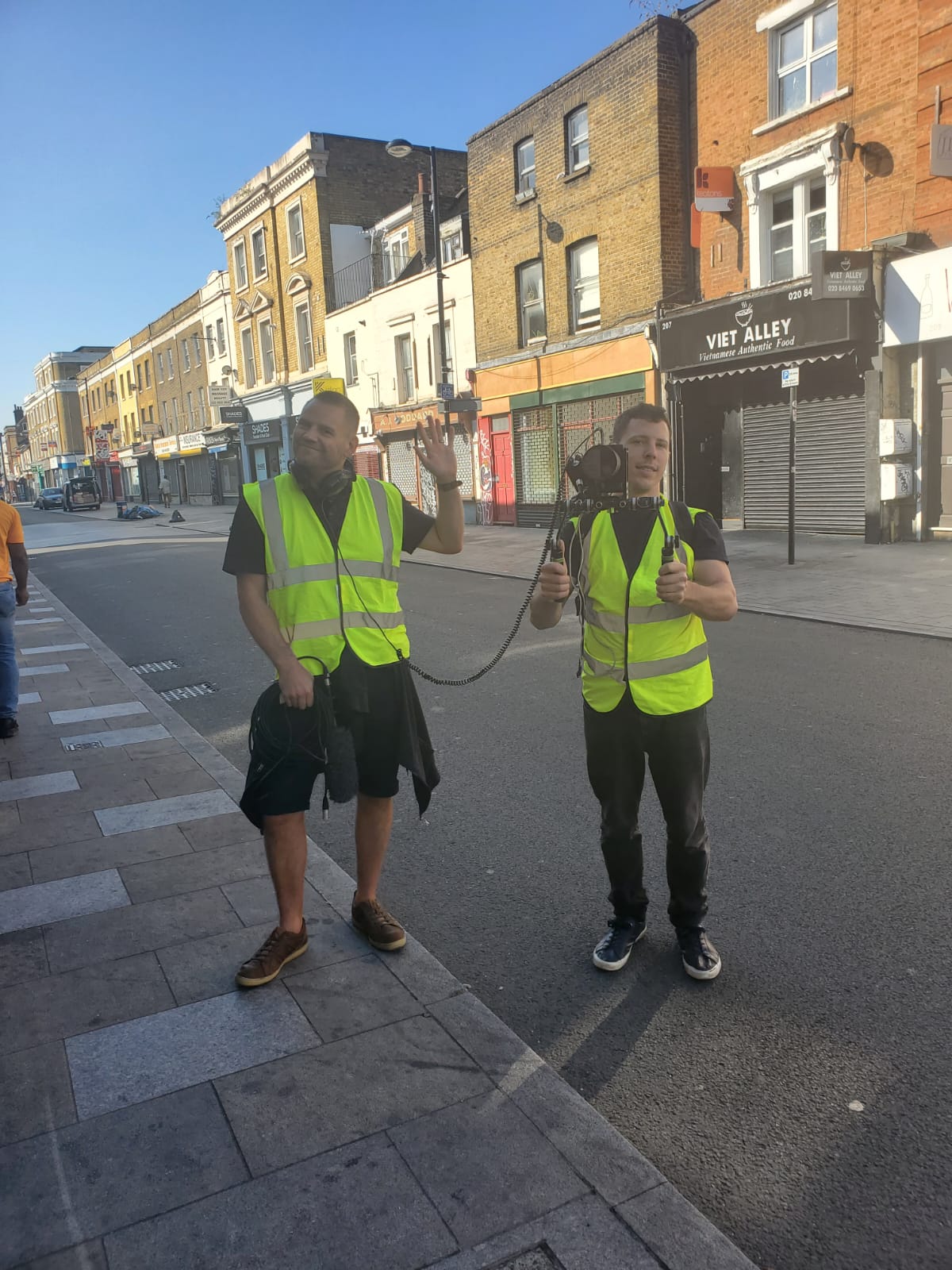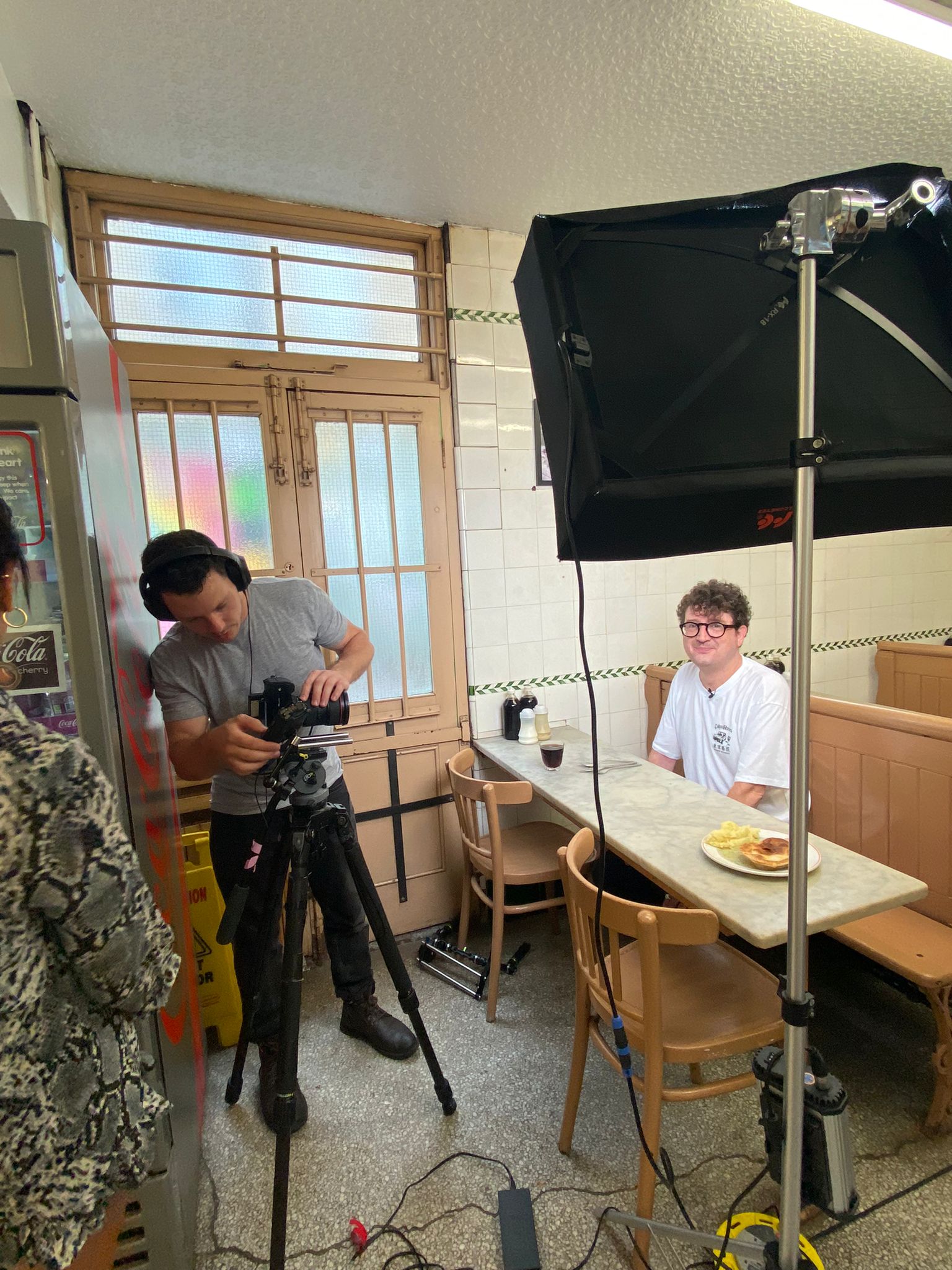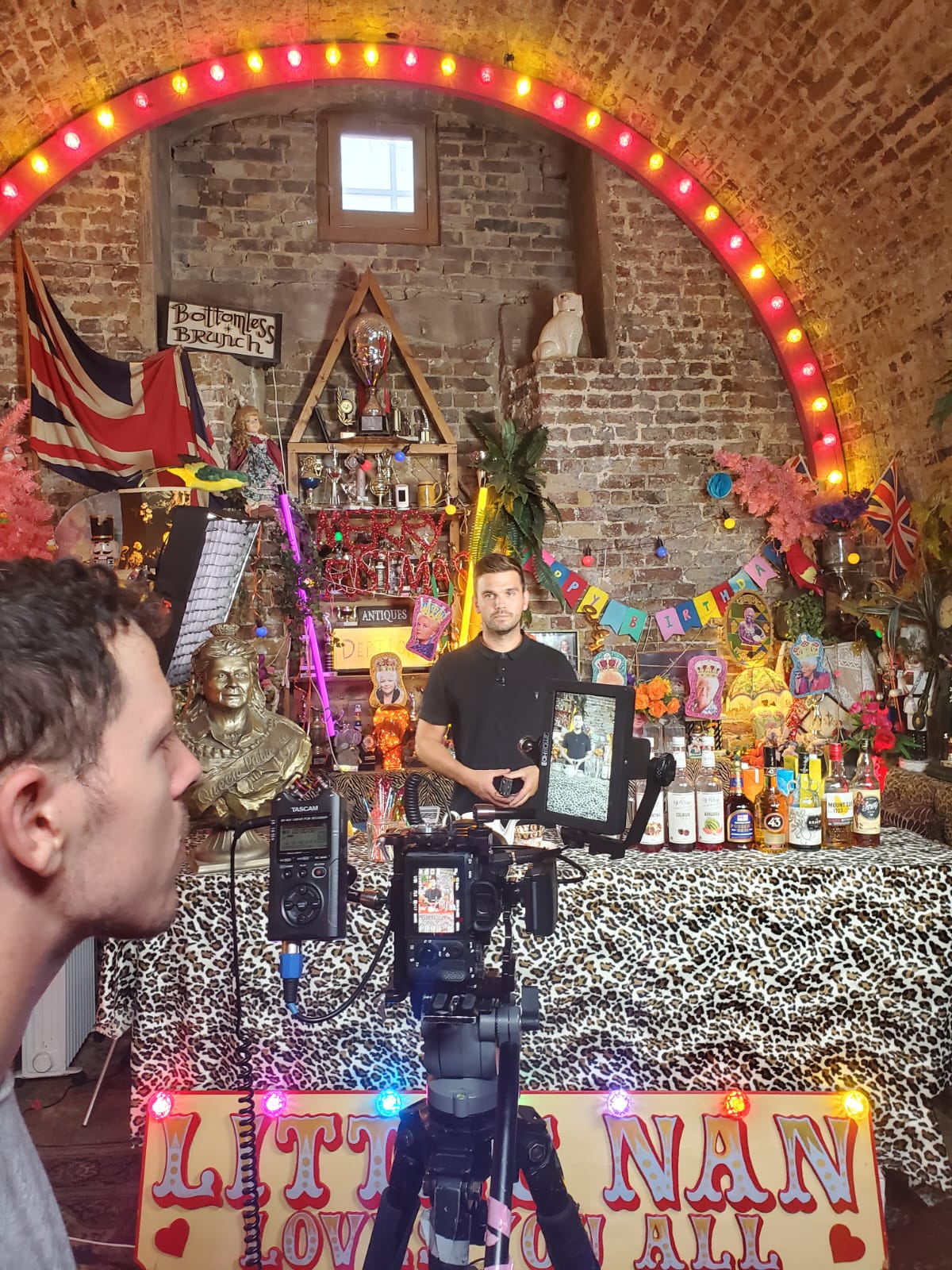 The production
In keeping with Time Out's style of social media content, we wanted all the videos in this campaign to have the same look and feel throughout, which would resonate with their loyal audiences. The videos had to be snappy, engaging, to the point and fun. We went with a user-generated approach to filming content, shooting natively at 9:16, as the campaign was a social first, which certainly felt odd at first!
As most of the shoots were scattered all around London, our crew and equipment had to be minimal for ease and transportation. 90% of the shoots had a Producer/Director & a camera op using a shoulder rig with a Sony A7RIII, a couple lite panels, a lapel mic on Josh and any additional talent, if needed. As we were filming in busy venues like bars and restaurants, we had a short window of filming time for each pillar; we were usually wrapped after 3 hours! Check out Episode 2 | Black Culture in London here.
Speaking to our Producer about this project, Tom said "It was great fun running around London going to places you wouldn't usually go to or even knew existed. In the morning you might be filming in a bar that serves cocktails in teapots and then the afternoon you're shooting a drag artist with flaming nipple tassels! No joke."
The campaign was a massive success for both Time Out and FREE NOW, generating a large amount of engagement across Instagram and a large click through rate on the bespoke digital hub it was hosted on. A big thank you to Time Out London, all the places we filmed at and all the lovely people we interviewed throughout this project. It's been great working with you all. ❤️