Recruitment video created for business energy and utilities price comparison company, Utility Bidder. Filmed and edited by Dreaming Fish Productions.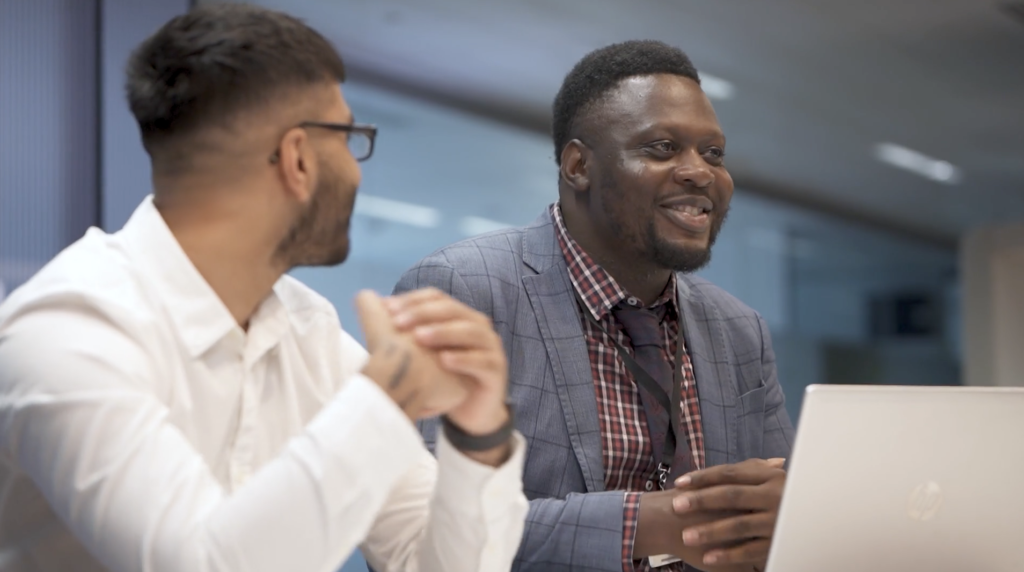 The client
Utility Bidder are a business energy and utilities price comparison company based in Corby and in August 2021, we created a light-hearted and human recruitment film for them, filmed at both their offices in Manchester and Corby. Recruitment films are a great way of advertising your company whilst attracting new employees. Over the years, the DF team has worked on lots of different recruitment films across several sectors so, we couldn't wait to get stuck into this one!
Join UB
Once we got the go ahead from the client, our producer, Tom, got started on planning the interview and b-roll led shoots. The teams at both locations were super great to work with and were naturals in front of the camera (some more than others!). We enjoyed working with UB and they were super pleased with the final video and it's now sitting on the career opportunities page on their website as well as on their Linkedin page!
The outtakes
What do you do when you have so much content left over from a shoot? You create an outtakes video, of course! Check out the UB guys in action below, it's a good one!
BTS