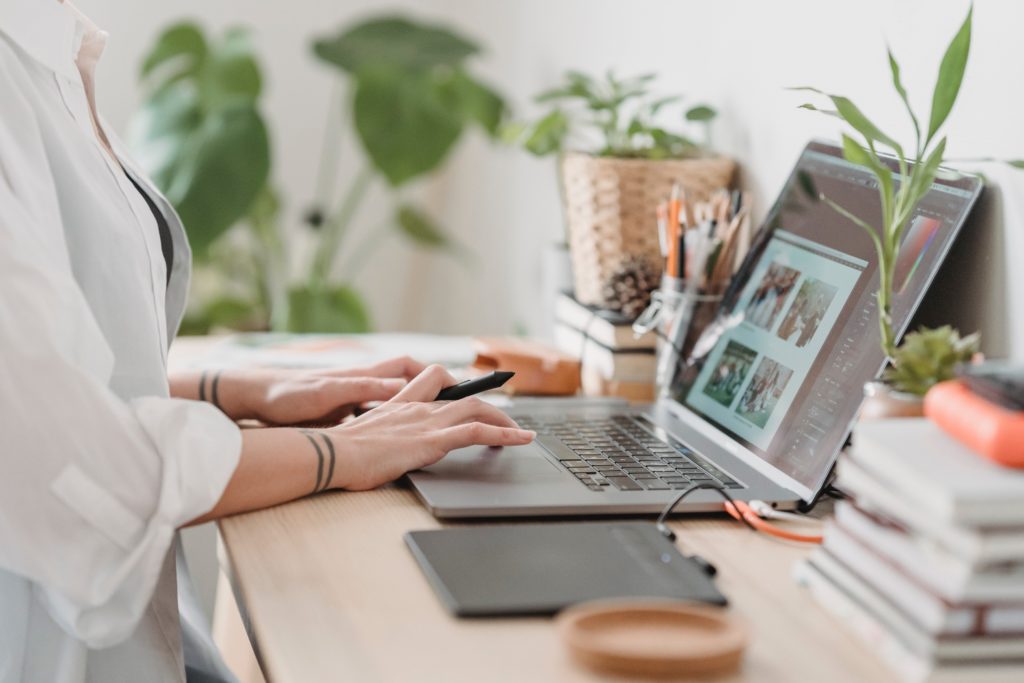 Video marketing in 2023
Are you looking for ways to enhance your marketing strategy in 2023? Have you thought about using video content to elevate your brand or business? In our ever-changing modern world, businesses are always looking for new ways to engage with their target audiences. One strategy that has tremendously grown in popularity is video marketing; it is increasingly becoming one of the most effective ways of advertising. Unsure if video marketing is for you? Read on to see our top 5 reasons why adding video to your marketing plan is essential for growth and success.
1. Increasing engagement
Video content has the ability to capture and engage audiences in a way that static content just can't match. With more and more platforms becoming video friendly, the opportunity for your business to have an online presence is massive! With platforms like YouTube, TikTok, Instagram and Facebook, your business/brand has the potential to reach new prospects, no matter where they are in the world. Did you know that video content on social media generates 1200% more shares than text and image-based content combined? Studies have also shown that viewers retain 95% of a message when watched in a video compared to just 10% when reading it in text form. Whether you're a small, mid or large business, adding video into your marketing plan can help generate leads, raise brand awareness and build trust between you and your target audiences. 
2. Enhanced brand awareness
By sharing your brand's story through video, you create a much deeper and emotional connection with your audiences. Visual storytelling has a powerful impact on memory retention, allowing viewers to form a strong bond with your brand. Additionally, videos also have the potential to go viral (in a good or bad way!) which can help to increase overall brand awareness. Check out this cool and unique brand film we created for American software company, ForgeRock, back in 2018:
3. Higher conversion rates
Whether you're looking to drive sales, generate leads, or increase website traffic, video content will most certainly help to achieve this all! Did you know that 83% of video marketers say that video helps them generate leads? This is because videos have the power to convey emotions, showcase product features and client testimonials, which all help to build trust and drive viewers/audiences towards making a decision, relating to your business.
4. Improves SEO
Search engines, like Google, love video content. As a result, adding videos to your website can greatly improve your SEO status. According to research by Smallbiztrends, website pages featuring video content are more likely to rank on Google's first page of results! Research also shows that having a video on your website can increase dwell time as well as conversion rates by up to 80%!
5. Shareable
In today's modern age, more and more people (of all ages!) are spending time on their mobile devices and as a result, consuming a variety of video content. A Hubspot article stated that people spent an average of 19 hours per week watching videos online in 2022, compared to just 10.5 hours in 2018. That's a lot of viewers and potential new customers! Knowing this is stat is essential when it comes to creating your own video. By creating an engaging and mobile-friendly video for your business, you will be sure to reach a larger audience, who will be able to easily share your content amongst with their friends and networks.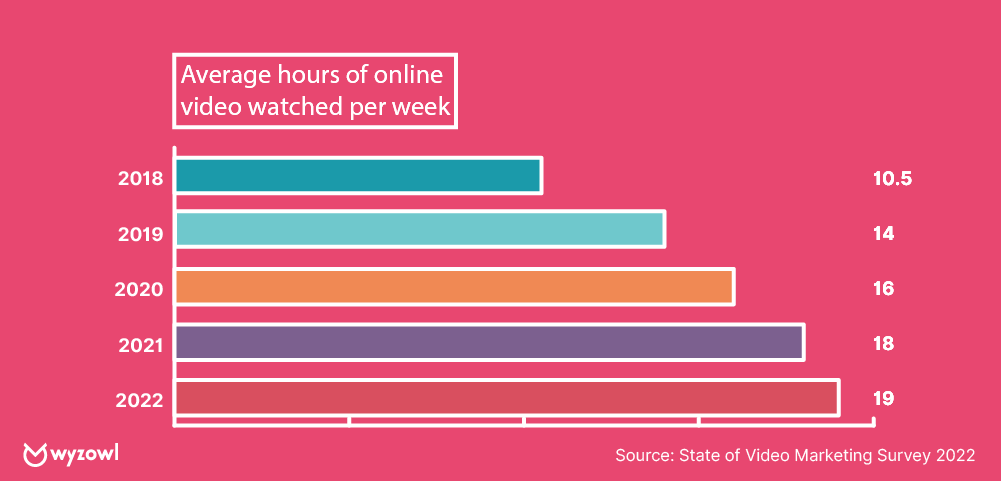 Convinced?
Including video in your marketing strategy is no longer an option but a necessity in today's modern world. It's an excellent way to engage, convert, and build brand awareness and by doing so, you create memorable experiences for your audiences, improve your SEO, and ultimately drive meaningful leads to your business. Combined, the DreamingFish team has over 50 years experience of working in the video production and animation industry, creating engaging content for global brands like IBM, Ford and social media giants TikTok. We're here to help you identify and understand what type of video you're looking for and how it will benefit your business. Interested in seeing what we could do for you? Why not get in touch with us today?