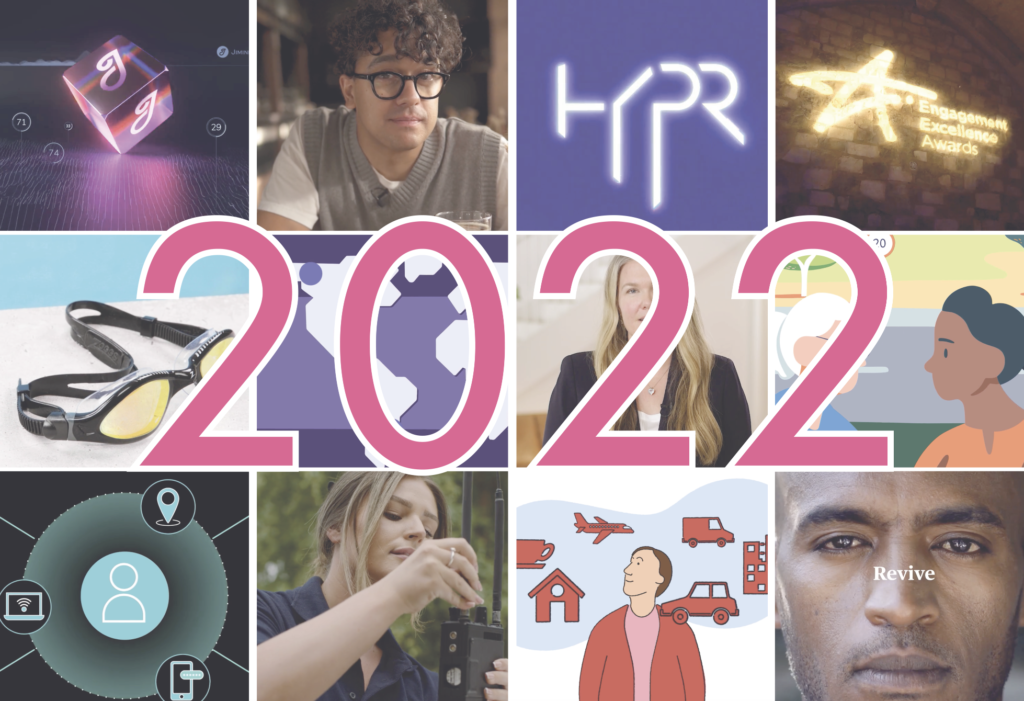 It's been another busy year at DreamingFish!
In recent years it feels like we've had more than our fair share of challenges to face…and this year has been no different.
The invasion of Ukraine has made 2022 a challenging year for everyone, with inflation at a 40-year high and the cost of living spiralling. This is coupled with the economic instability caused by our own Government, which had us all anxiously watching the value of the pound in the autumn.
Here at DreamingFish, it's been a game of two halves (football pun totally intended); the first half of the year was tricky and uncertain, whereas the second half of the year showed a definite recovery and a move back to the level of business we saw last year. We welcomed some wonderful new clients like Time Out, Roke, Uniform, Preqin, Zoggs and Plain ID, as well as continuing to work with a range of old friends including ForgeRock, Reward Gateway, AXA, HYPR, Jiminny and IBM, along with many others; we are grateful to you all.
We continued to focus on our 'we care' value and 2022 saw the launch of our Girls in Film programme as well as welcoming 19 work experience students through the doors after almost two years of virtual placements. We also continued our support for Leukaemia UK, creating 35 videos throughout the year, as well as three of the team completing the London Landmarks half marathon and raising around £1,500 for the charity. With an eye to the future, we also maintained our support for Tree Aid and the great work they are doing in the drylands of Africa.
Thankfully after the turmoil of the early part of the year, things have somewhat stabilised economically. Whilst we continue to watch the terrible events unfolding in Ukraine, we can only hope for a peaceful resolution to the conflict, as well as a release of the tension that has been rising here at home in the latter part of this year.
I'm truly excited about the promise that next year holds but in the meantime, I'd like to say a massive thank you to all our lovely clients, suppliers and friends for supporting us this year, and also a big thank you to the DreamingFish team. We've pushed boundaries, smashed deadlines and fulfilled briefs together and you've made every single day a pleasure with your energy, fun and creativity. Finally, and rarely, I'd like to say a massive thank you to Co-director Sam Dowswell who often goes under the radar but without whom we wouldn't be the company we are today.
Thank you all and wishing you a very merry Christmas and a safe and successful New Year.
Px