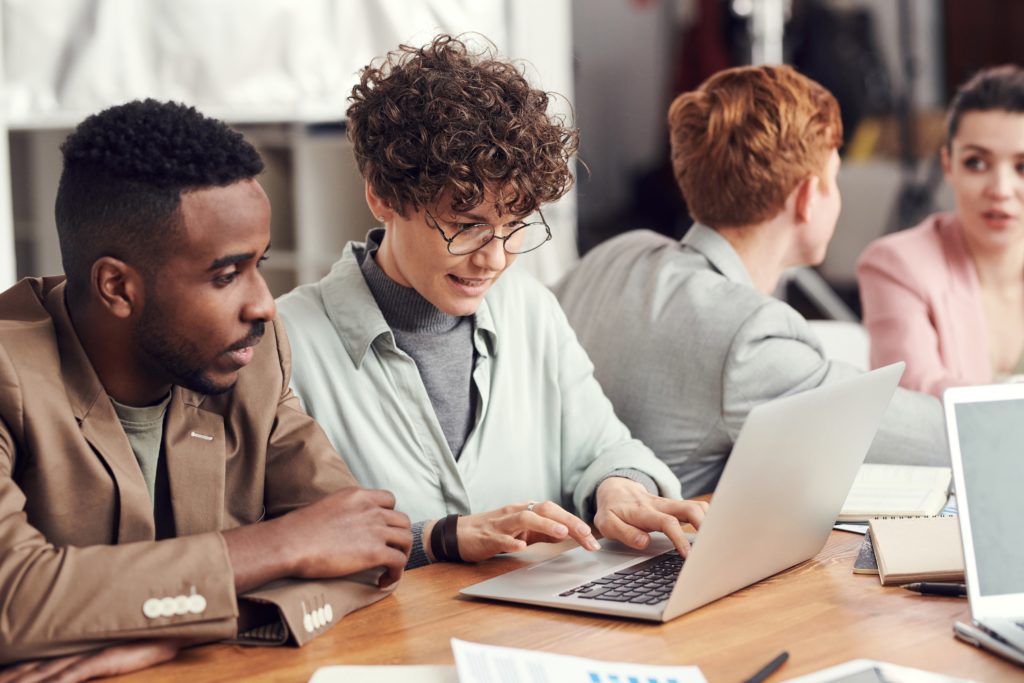 What is video advertising?
We know that video advertising is one of the best forms of marketing, but how can you make it the stand-out point of your marketing strategy? Below, we share some key video advertising trends as well as the essential things you need to know about using video advertising, in order to create an effective and captivating marketing strategy.
Brand advertising videos, in their basic understanding, are a form of promotional content/marketing material that plays before, during, or after streaming content. Some marketing professionals also expand the definition of video advertising to include such things as display ads with video content, like those which begin playing when you enter a website and native video adverts that are promoted via digital ad networks.
Video advertising and your brand
Did you know that video advertising is one of the most popular ways of reaching your potential customers online? Experts predict that video advertising will be the dominant form of advertisement in the future. But why wait for the future? Right now is the ideal time for brands and marketing professionals to discover more about this form of advertising; helping to improve brand awareness, reach, and overall effectiveness within your marketing campaigns.
Video marketing strategies are effective for a number of reasons. Not only do around three-quarters of consumers prefer video content over text ads, but they also stick in the minds of your viewers making brand recognition a far more likely occurrence. Brand advertising videos also help brands to tell stories to their audience, as well as helping the brand to develop its voice, making native advertisements blend seamlessly within their surroundings. An effective marketing campaign that includes video advertising can help to generate millions of views and shares in a relatively short amount of time – meaning you may not need to wait very long at all to see great payoffs!
9 key advantages to video advertising
Some marketers and brands have a difficult time deciding on whether or not to include video advertisements within their marketing campaigns. Simply put, by not enlisting a local video advertising agency like DreamingFish as part of your marketing efforts then you'll be at a disadvantage. Here's why:
1. Audiences are watching more video. The statistics show that your target audience is watching more corporate advertising video content than ever, and this is a huge benefit to your video advertising campaign. According to these stats:
• 92% of B2B prospects consume online video
• 4 billion videos are watched on YouTube every single day!
• Nearly one-third of online shoppers will purchase a product after watching video advertising content.
2. Video ads generate leads. The biggest names in online marketplaces, like Amazon and eBay, have reported that adding a video ad to a product description actually increases the chances a shopper will buy that product or service by up to 35%.
3. Video advertising is sharable content. Target audiences who view a video advertisement and happen to find it interesting or valuable tend to share it with their followers via their own social media profiles. Interestingly, more than 700 videos are shared by Twitter users every minute, and this phenomenon alone can increase the exposure your video advertising receives exponentially.
4. Mobile users prefer video.The number of people watching videos on mobile devices is growing, and will continue to grow. 88% of the short pieces put out by companies distributing video are marketing videos that last around 30 seconds and are watched in their entirety by the mobile user. The same, however, is not true for those viewing the video advertisement on a desktop, or other platforms.
5. Inform and educate your audience with video advertising. Because video advertising incorporates both audio and visual elements, they appeal to multiple senses of your target audience. Video advertising also performs well as an educational tool, working to inform your audience of how your product or service works with how-to guides, and your viewers can actually see how certain things work with what you're putting forward to them; or they may even learn a new skill.
6. Video ads are great for SEO. The biggest search engines, like Google, prioritise video content when making tweaks and alterations to the algorithms that push certain sites to higher rankings. Distributing brand advertising videos via social media, posting your video advertisements on blogs, and even embedding them on your website's landing page helps to increase the likelihood that your potential customers will find you when searching relevant search terms related to your brand.
7. Put forward more information in less time. Through video, you can say a lot more in a shorter amount of time when compared to text. Video is a more engaging form of media than any other medium, and it can be used to convey more information by utilising showing and telling techniques at the exact same time.
8. A great format for storytelling. The emotive aspect of video advertising is a significant factor. Through the video format, you are able to form a solid relationship with your target audience through your storytelling with the use of sight and sound. This will help to connect your viewers' emotions towards your product or service.
9. The analytics tell all. The most popular video streaming sites, including the likes of Facebook and YouTube, include features that allow you to see how your content is performing. You're able to look into the views, shares, likes, and social interactions your content is receiving; and these statistics can help you to plan even better campaigns in the future.
DreamingFish can help!
When it comes to video advertising, we can help you to create professional, highly targeted, and exciting video adverts that completely align with the vision you have in mind. Have a message you want to get across to your audience? We'll make sure it's heard loud and clear with live-action video, animation, or something more experimental! We'd love to get to know you, your brand, and what you're looking for from video advertising; so why not organise a chat? Contact DreamingFish today!