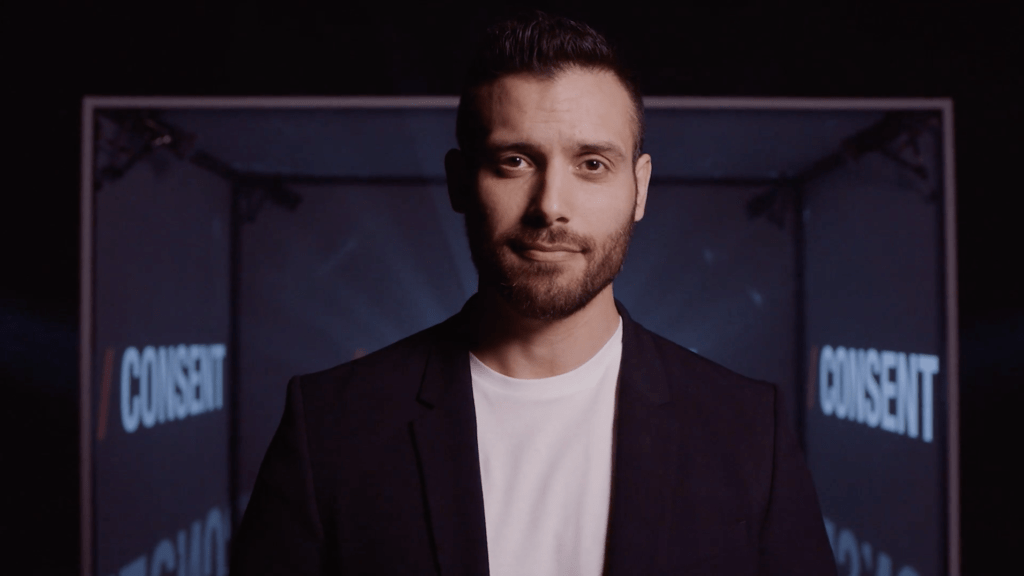 What is a Brand Video?
You may have heard this term used amongst business and marketing professionals but what is a brand video exactly? What do they do for your company and how can they be used to blow your competitors out of the water? Below, we share everything you need to know about brand videos and the benefits they can have to your business.
A brand film is a type of video that drives awareness to your company and usually sits front and centre of your website. Your brand video should tell audiences about who you are, your core values along with showcasing the services or products that you provide. Your video should instantly draw in viewers and intrigue them to want to learn more about your company and what you do. This is your chance to really show off your brand personality!
What's the Purpose of a Brand Video?
The ultimate goal of a brand video is to help raise awareness for your business. They are an excellent way of putting a face to a name, which allows audiences to relate to you and your business values. After all, people like buying from people! Did you know that 90% of consumers said that seeing a video on a company's website helps them decide on whether to buy their product or service? Additionally, having a brand or promotional video as part of your marketing strategy can add many benefits:
• They can be used to build trust, brand equity and can lead to an increase in sales.
• They can be used to cultivate a community and a following on social media platforms
• They can be used to educate your audience and help them retain information
• They can be used to prove your authority and expertise on a subject within your industry
The Benefits of Making a Brand Video
Still not convinced that including a brand video to your marketing strategy works? Take a look below at some additional advantages on how you could stay ahead of your competitors by using video:
• Your Audience will Stay Engaged
A great brand video will keep audience member's engaged because it's made specifically to target that viewer. By making sure you know what your target market wants, you can weave this into your script and every other part of your content; you'll leave viewers wanting more!
• Viewers will Develop Connections to Your Company
A brand film with a clear and relatable narrative will attract viewers to your video and keep them entertained. As a result, this will also help audiences build a level of trust along with an emotive, memorable and impactful connection with your brand.
• You'll Show Audience's You Really Mean It
The best brand videos for the corporate industry are usually the most subtle, and by showing customers (instead of telling them!) that you're passionate and knowledgeable about what they need, they're more likely to think of you as the 'real deal'. This could mean the difference between a potential client choosing your company over someone else's!
• People Might Share Your Content!
An engaging brand video with a strong story and entertaining script, might encourage audiences to share your content across their social channels. This is a brilliant way of organically sharing your video and putting it in front of viewers who may not have come across it otherwise. These shares and retweets will help raise your brand awareness at no cost!
• You'll Attract Viewers Instead of Annoying Them
Most people tend to find ads and promos annoying. But, if you can create content that offers them an experience, or an answer to their problems, it'll act like a contribution to their day and make them more likely to see your brand in a favourable light. It makes all the difference when you need to sell your goods and services!
What Types of Branded Video Content are There?
One of the many great things about brand videos is that there isn't just one way of making them. You can use a range of different video types to create a well-rounded marketing strategy that speaks to your audience with your brand's tone of voice. A great example of a brand film is ForgeRock's My Identity video, which showcases the importance of managing digital identity.
Below are some of the different brand videos we have created here at DreamingFish:
Company culture videos
Demo videos
Event videos and live streaming
Explainer videos (these are usually made using animation techniques)
Pitch videos
Product videos
Promotional videos (promos)
Testimonial videos
TV commercials
Virtual reality and 360° videos
A Few Top Tips on Making Brand Videos:
If you're looking to create a corporate brand video for your business, here are some things to consider before you begin:
• Start by Knowing Your Audience
If you know who you want to talk to with your brand video, and understand what they want and need, you'll be in a better position to set out just the right script and plan a story that inspires them to take action. This should always be your first step, otherwise, you could start everything off on the wrong tone entirely!
• Get Your Customers Involved
If you're planning on creating customer testimonials, why not focus on getting your most loyal customers or best clients for an interview on camera? You might also think about catching vox pops from potential customers at events and asking them to be specific about what they like about your product or services.
• Don't Use Complicated Jargon
The last thing you want is to scare potential customers out of making a purchase by using confusing jargon! Any video you make should be easy to follow and understand in order to keep viewers engaged. It shouldn't be product or service-heavy. Let the customers come to you naturally, rather than making the whole video an open sales pitch, that's boring!
• Make it Authentic Content
This is especially important in a company culture video. If you want to be presented as sincere to your audiences, the content has to be genuine and to show your brand as its best, most authentic self.
• Use the Data You've Got
If you're educating your audience on a subject, then you're going to need reliable data that can be backed up with evidence. You can even display these as bright, colourful infographics if you choose to use animations in your video content! If you've got any case studies that you can draw from, they'll make a great addition ‒ audiences love to see a real person who's been on the customer journey before them!
• Make Yourself Stand Out
With thousands of companies worldwide, you need to make sure that you stand out against the competition! Why should people come to your business? What are your USPs? Why should they use your services?
• Hire a Professional Video Production Company
With a combined experience of over 50 years experience within the animation and film production industry, your business will be in safe hands when you choose DreamingFish as your production company. We'll be there to guide you through every step of your project; from ideations, design, storyboarding and filming, all the way through to post production and delivery of your content.
Want to Boost Your Brand Awareness Today?
If you want to create compelling video content that gets audiences talking about your brand, we at DreamingFish can offer you the perfect video production services for your business! Our team of experts will be on hand to offer advice and work with you to create a strong brand film that truly represents your company. Get in touch with us today!