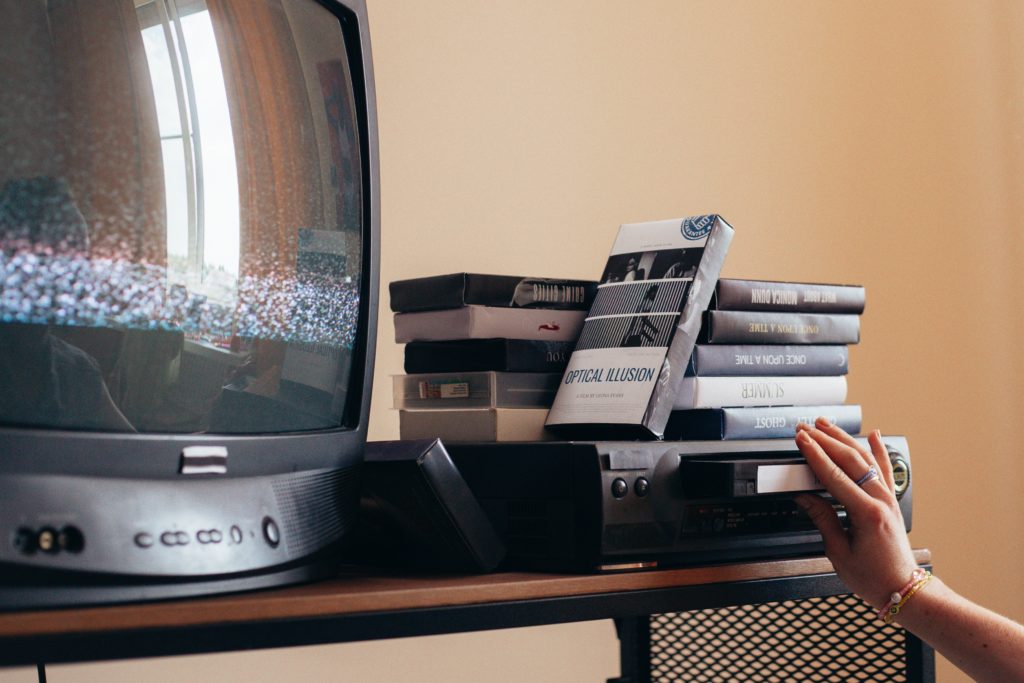 Feeling Nostalgic?
The 90's were awesome, although some of us here at DreamingFish were far too young to remember them properly. Sadly, I am definitely old enough to remember it all, so I thought it would be fun to go back in time, get all nostalgic and look back over some of the best 90s ads that shaped a decade. Some of these adverts are still loved by many of us to this day! These adverts are in no particular order as it's almost impossible to find a favourite amongst them… So, pop on your double denim and enjoy reminiscing!
Guinness | Surfers 1998
'Surfers' is possibly one of the most artistic and beautiful ads ever, in my opinion and I think many others would agree too. Ad agency AMV BBDO commissioned filmmaker Jonathan Glazer to capture the Polynesian surfer and his surfer comrades as they battled the waves in Hawaii. The script for this multi award winning advert was based on 'Neptune's Horses', a 1893 Walter Crane painting, and was paired with a soundtrack composed by Leftfield (a British electronic band). Shot entirely in black and white, Glazer's vision created one of the most memorable ads ever, and is often still considered the best advert of all time.
Budweiser | Whassup? 1999
The croaking puppet frogs of 1995 named "Bud", "Weis", and "Er", which Adweek called one of the "most iconic alcohol campaigns in advertising history" almost made it to this list, but being fair, I only allowed one ad per brand, and I really couldn't leave out the "Whassup?" campaign which practically won every award in advertising, and its signature catch phrase entered the vernacular. "Whassup?"
Just scraping into the 90s, the four friends, "watchin' the game, havin' a Bud" cut across all cultural barriers to become one of the most popular and memorable campaigns ever. It was even one of the first campaigns to go viral! The advert was well received by viewers and the campaign helped Anheuser-Busch, the nation's largest brewer, sell more beer; growing their sales by 2.4 million!
Tango | Orange Man 1992
"You know when you've been Tango'd" was the quickly adopted tagline from Tango in the early 90s by just about everyone. The advert, created by advertising agency HHCL, featured a sports commentator style narration of what happens when you drink a tango, invisible to the naked eye! The slap in the face though was the actual slap in the face that orange man inflicts on the unsuspecting Tango drinker, which soon became an unwanted playground pastime for younger kids and caused the ad to be remade with a less offensive smacker planted on his lips.
It is however, so memorable, it was such a surprisingly different approach for a commercial at the time and really changed the face of Tango. Despite the controversy, it contributed to a boost of sales by more than a third!
Flat Eric | Levis 1999
"Once it got out there, it just exploded," said Ad man Hegarty of this hugely popular ad. "I thought it would be really good. I thought it would be daring. Nobody could have predicted the success."
Flat Eric was a '90s phenomenon, a puppet created for Levi's Jeans, advertising the "STA-PREST One Crease Denimc Clothing" line. He became a household favourite, people built fan-sites dedicated to the puppet, and merchandise soon followed, the track, Flat Beat, sold millions of copies and spent two weeks at number one in March 1999. It always made me smile, and now after years without seeing it, I feel exactly the same.