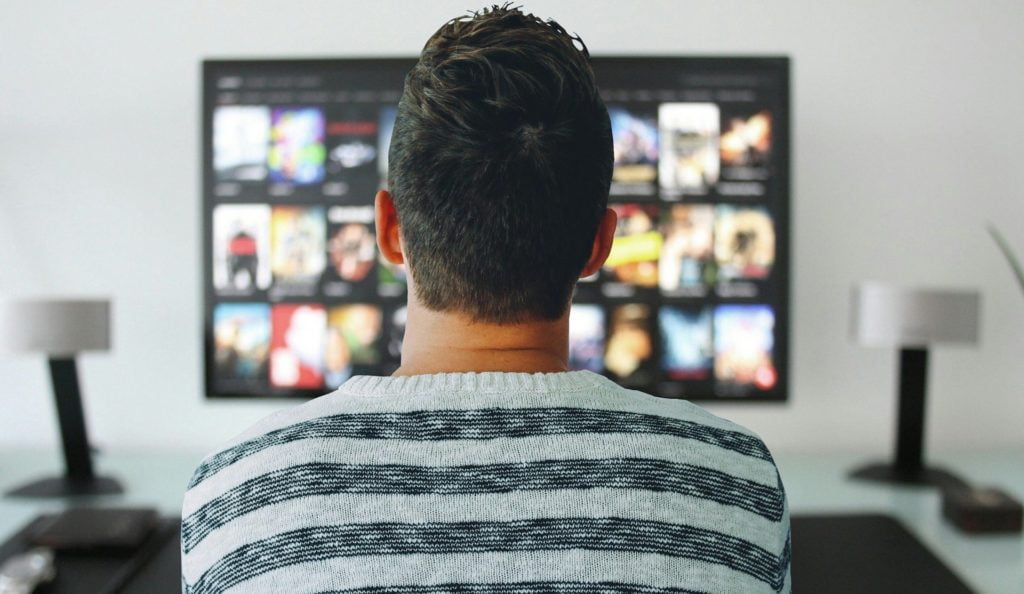 Creative Commercials
Great marketing does so much more than make us aware of a product, it makes us emotionally connect with a brand. In this blog, we share with you a selection of stand out and memorable ads that we think have made a huge impact and changed the advertising landscape forever. Sometimes simple, sometimes shocking, sometimes just a bit of fun, they all have one thing in common; they are all commercials that sell so much more than the product.
1. Best Old Advert
To kick things off, we start with Apple's '1984'; one of the most celebrated adverts in history. It was directed by English film director, Ridley Scott and served the purpose of advertising Apple's original Macintosh computer. It was at a time when IBM was their biggest competitor and Apple were developing the first Macintosh Personal computer. Everything was riding on this advert being a success.
Apple hired their go-to advertising agency Chiat/Day to produce the video. According to the Business Insider, they had their biggest budget yet, a whooping $500,000. The original concept was to show the fight for control of computer technology. Apple wanted the Mac to symbolise the idea of empowerment. When premiered to Apple's board of directors, it received negative feedback. In fact, they absolutely hated it and wanted to pull the advert completely. The only reason this advert went on air during the Super Bowl was because they were unable to sell back their time slots and, Apple were required to go ahead with taking the video to primetime TV!
2. Best Funny Advert
A gorilla playing the drums? Yep, that's funny! Argentinian director Juan Cabral, (Fallon, London) came up with this never before seen or considered idea for Cadbury, which was instantly shot down by execs. When it was pitched the response was: "Let's get this right. You want to make an ad that's three times longer than a normal ad, has got no Cadbury's chocolate in it and there's no message?"
With perseverance, the advert was finally made and aired during the finale of the eighth series of Big Brother, on 31 August 2007. The UK fell in love with the Gorilla experiencing a moment he had waited for all his life – as he played the drum solo to Phil Collins "In the Air Tonight." The response was overwhelmingly positive and the advert went viral immediately. It was successful in commercial terms too, prompting a sales bump of 10% and it helped Cadbury bounce back from the salmonella scare of the year before. Phil Collins even celebrated a number one for the song "In the Air Tonight" in every market the ad was shown! Juan Cabral said of the commercial's success :"A brand needs to go to the heart and not to the brain. Gorilla is – in those 90 seconds – trying to take you somewhere." This advert shows us that sometimes it really pays to not take no for an answer…
3. Best Drink Advert
Today, we see celebrities endorsing brands, brands integrating themselves into pop culture through film, TV, music, and social media, but in the 1980s, this was all an unknown territory.
At the time, Pepsi made a huge decision to collaborate with the biggest pop star in the world to help win the battle between themselves and their biggest competitor;Coca-Cola. In November 1983, Michael Jackson (and his brothers) struck a $5m (£3.1m) partnership with Pepsi to become the first pop stars to front campaigns for the brand. In the 80's, there were two types of Cola drinkers; you were either a Pepsi drinker or a Coke drinker. If you were a Michael Jackson fan, you soon became Team Pepsi.
The goal for this commercial was to make Pepsi look 'young and cool' and for Coca Cola to look old. Directed by Bob Giraldi, the Pepsi 'New Generation' advert featured Michael Jackson look-alikes and Michael Jackson himself, moonwalking and dancing to a rework of the track Billie Jean, whilst hitting the streets with Pepsi cans. Michael Jackson had full creative input in the campaign; being involved in the execution of everything from choreography to location scouting. The advert was released in The United States on 27th March 1984 and has now become one of the most successful and memorable commercials of the 80s.
4. Best Nike Advert
Over the years, there have been many stand out Nike adverts that were each ground breaking in their time. Nike has used a number global sports stars to inspire, encourage and intrigue audiences all over the world whilst showcasing their brand. Some of these famous athletes include the likes of Charles Barkley (American former professional basketball player), Michael Jordan (former professional basketball player), Colin Kaepernick (American civil rights activist and a former quarterback) and Tiger Woods (American professional golfer).
But for us, one of the most stand out commercials was when Nike unveiled their first ever ad using their now infamous "Just Do It" slogan, back in July, 1988. The slogan was created by David Kennedy, the cofounder of the global creative agency Wieden+Kennedy. The advert features an active 80-year-old Walt Stack, shown jogging on his daily 17-mile run across the Golden Gate Bridge in San Francisco. Nike were able to give those three words (Just Do It) the best introduction to the world and we instantly understood their brand. As Walt runs, he explains that some people ask him how he keeps his teeth from chattering on cold winter mornings, to which he replies "I leave them in my locker." It's been said that Stack ran approximately 62,000 miles (100,000 km) in his lifetime!