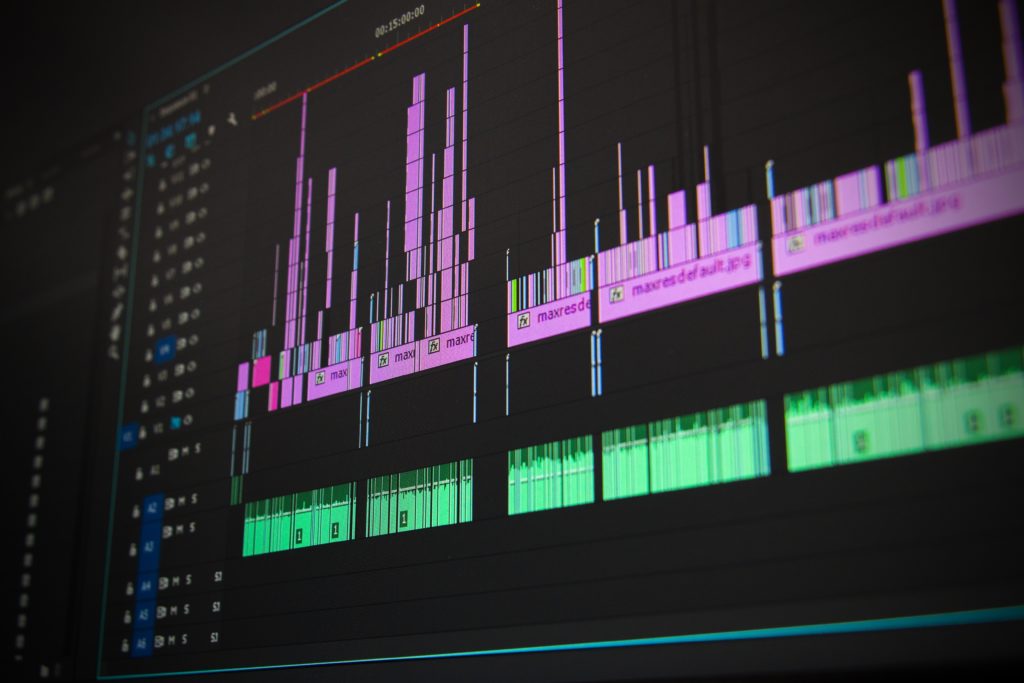 The Best Basic Video Editing Techniques You Need to Learn
When it comes to professional filmmaking, be it a music video, TV commercial or any other type of live action video, it's not just about the filming. In fact, we'd say that's only half the job! Much of the work that goes into finalising your video and giving it those finishing touches that transforms it from novice to expert happens during post-production and the different editing techniques used.
Pre-production involves planning, brainstorming ideas, pitching and storyboarding whilst production is described as the process of filming, lighting and directing which gives you the footage. Post production however, is where the editing techniques come into play and ultimately polish and finalise your video. In this blog, we will share with you some basic but essential tips and advice to ensure your video connects with your audience and adopts its own, unique style. Take a look below at some of the BTS photos from our shoot with Southampton F.C. goalkeeper, Alex McCarthy!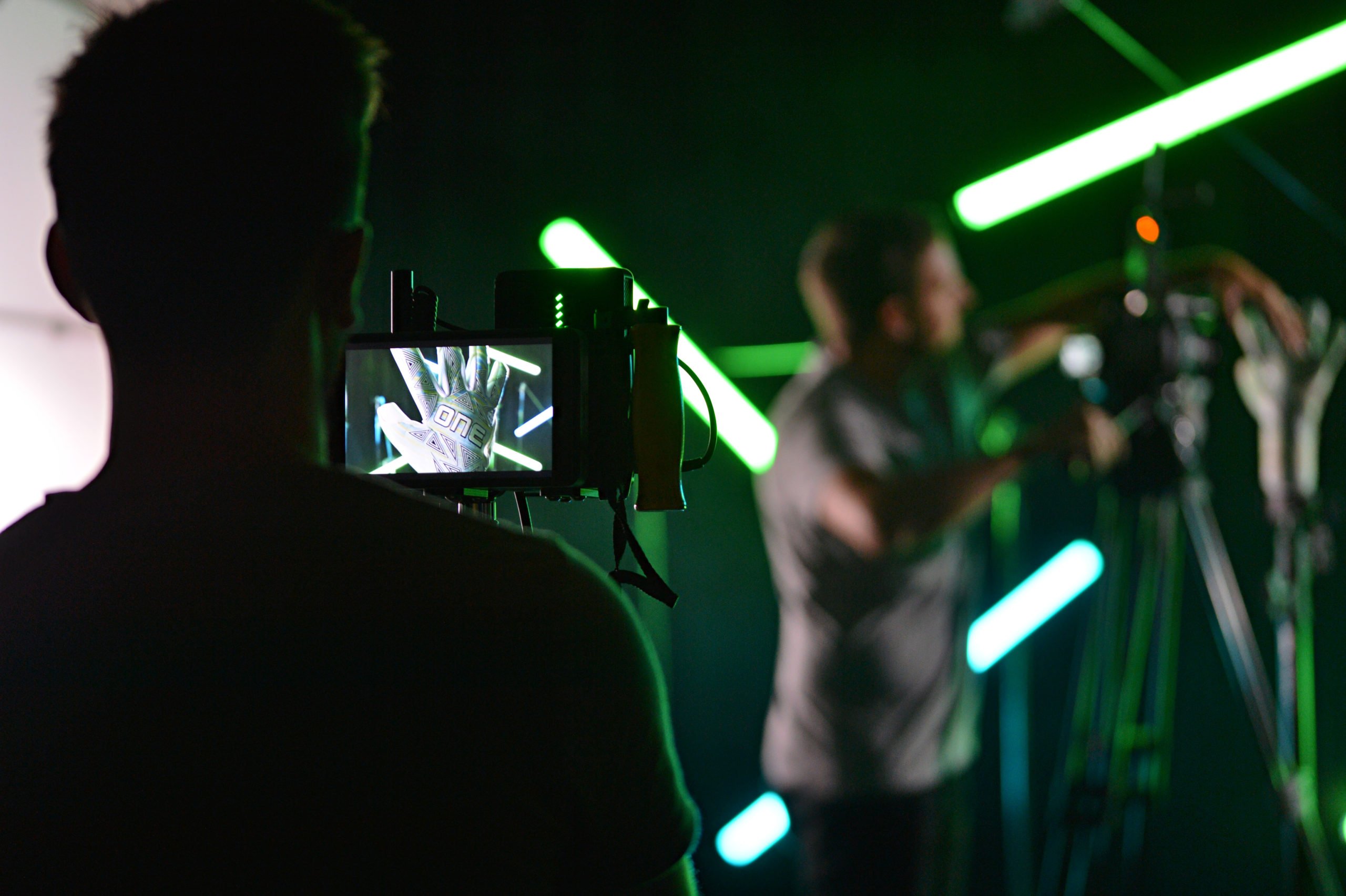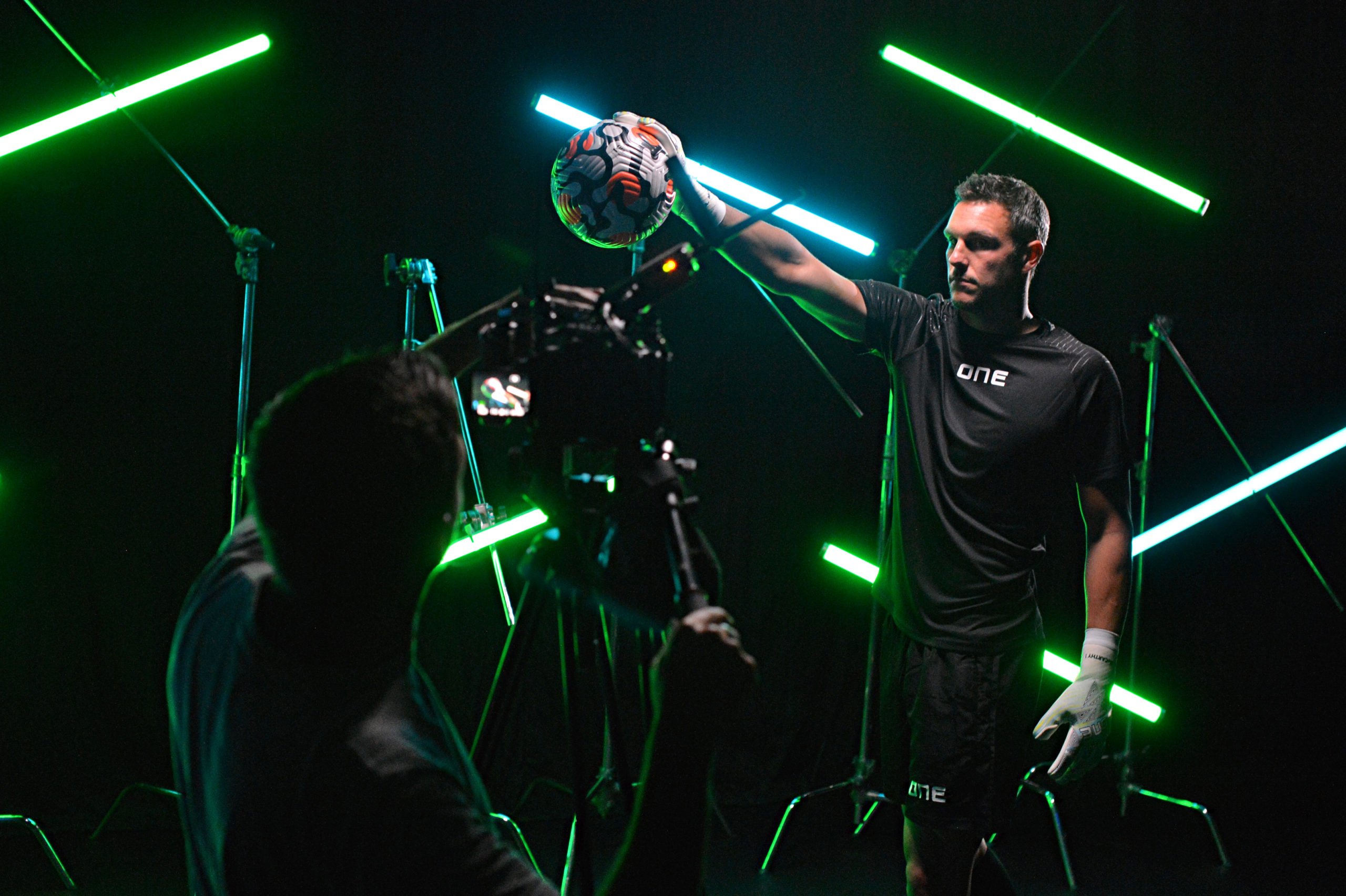 Understanding the Basic of Editing Techniques
Once you have planned and filmed all your footage, the next stop is the video editing process. Editing is where it all comes together. Here you can move footage around in your timeline to help tell your story. Within this process you can fix or enhance any shots that require a boost of colour, make audio changes and add music, titles and credits to your video. It's also used to fix errors such as stabilisation problems, blurs and any audio problems that may have been picked up during filming.
Editing on a Platform
There are a number of editing suites out there, and all come with their own unique interfaces and benefits. The editing software you choose will ultimately depend on your personal preference and experience. There are plenty of beginner suites out there as well as some more advanced editing programmes. Below, we've categorised some of the best editing suites, from beginner to advanced levels and included some advice on each choice.
Beginner
Apple iMovie – every Mac comes with iMovie and it's a great starting place for budding filmmakers to simply edit their footage and experiment with basic cutting and audio tools. iMovie also works in tandem with iTunes and GarageBand, so you can easily import songs and tracks. Sharing to social media channels is also very simple as it's integrated with Facebook, youtube and more.
Lumen5 – a no-brainer for people wanting to create a quick promotional video to raise brand awareness for their company. Lumen5 is more like a video editing "tool" as opposed to a platform, it won't be able to edit huge chunks of footage and isn't equipped for advanced editing requirements. But for short, snappy and fun promos, it's ideal.
Filmora – we'll talk about the Wondershare side of Filmora, because it's by far one of the simplest, yet high-quality video editing software out there. Not only that, but if you ever find yourself needing to edit on-the-go, Wondershare is also available for mobile editing. The design and interface is very simple to use and comes with some great transitions, overlays filters and even a bit of royalty-free music. Now, onto the advanced suites…
Intermediate
Premiere Pro – an obvious choice for high-end video editing, Adobe's Premiere Pro suite has everything you need to create professional, high-quality videos. From short films to music videos and animation, Premiere Pro is one of the most expansive and premium-level video editing suites out there.
Avid – Used by industry professionals, Avid has been around a long time. High quality editing for TV, promos and music videos, similar to Premier Pro in operation. Media composer is their flagship non linear editing system.
Final Cut Pro – arguably Premiere Pro's biggest rival, Final Cut Pro's modern Metal engine allows you to edit and complete complex videos with larger frame sizes, higher frame rates and more effects extremely quickly. It's in-built with Motion and Compressor to create stunning effects and graphics as well as edit videos and render them at breakneck speeds.
Looking at Cuts – The Bread and Butter of Editing Techniques
Cuts are your most valued asset in post-production. Cuts help you transition the narrative and focus from one shot to another in a natural and seamless format. The most common types of cuts are featured and explained below:
Standard Cuts
Your basic cut, otherwise known as a hard cut that essentially puts two clips together and follows a standard narrative flow (the last frame connects to the start of the next). Unlike other cuts, standard cuts serve a simple purpose to connect scenes together, they perform a simple but essential job.
Jump Cuts
Jump cuts, as their name might suggest, jump forward in time to the next scene. In most cases, jump cuts feature the same composition style to inform the audience that time has passed. Jump cuts are very common in montages. They can also work really well in a music videos! Jump cuts can be used creatively to produce a stylised look and sometimes used to create a sense of drama or tension. The 'Connect +' video we created for Reward Gateway, features jump cuts.
Fade Ins/Outs
As the name suggests, these cuts fade a scene in our out, into the next scene. Fade ins/outs can signify the passing of time, for example if someone suffers an injury and the scene fades out to black and fades back in to find the character in hospital after regaining consciousness.
Cross Dissolve
Cross dissolves are used in a variety of videos and can be used to signify multiple meanings. Cross dissolves can highlight the passing of time, such as flashbacks or flashforwards. Our 'My Paper Vault' video features cross dissolves, take a look below!
Wipes
You might have noticed wipes being used in popular sitcoms such as Scrubs, How I Met Your Mother and New Girl. Wipes are also used in animation and serve to "wipe away" the first scene into the next scene. You may also remember wipes from the old Star Wars films, these are known as "basic wipes" and very obviously wipe away the scene. Today, they're not commonly used unless in satire, because they're deemed quite slapstick.
Montages
Montages or montage sequences, are a timeless video editing technique that informs the audience that time is passing at a fast rate. Montages are usually accompanied by uplifting soundtracks and focus on the development of a character – like in the Rocky films. Take a look below at our 'GHX Style' video that features a montage!
Is Your Business In Need of a Video?
Here at DreamingFish, a creative video agency, we specialise in creating a range of videos for clients across all industries and we would love to work with you! Whether you're looking to promote your brand with a fully-animated video or prefer the live-action route, our team of creatives will sit down with you and discuss the best options to maximise your ROI and connect with your audience.
Take a look at our awesome portfolio for more examples of our work, or to learn more about our video production services, get in touch with our team today!