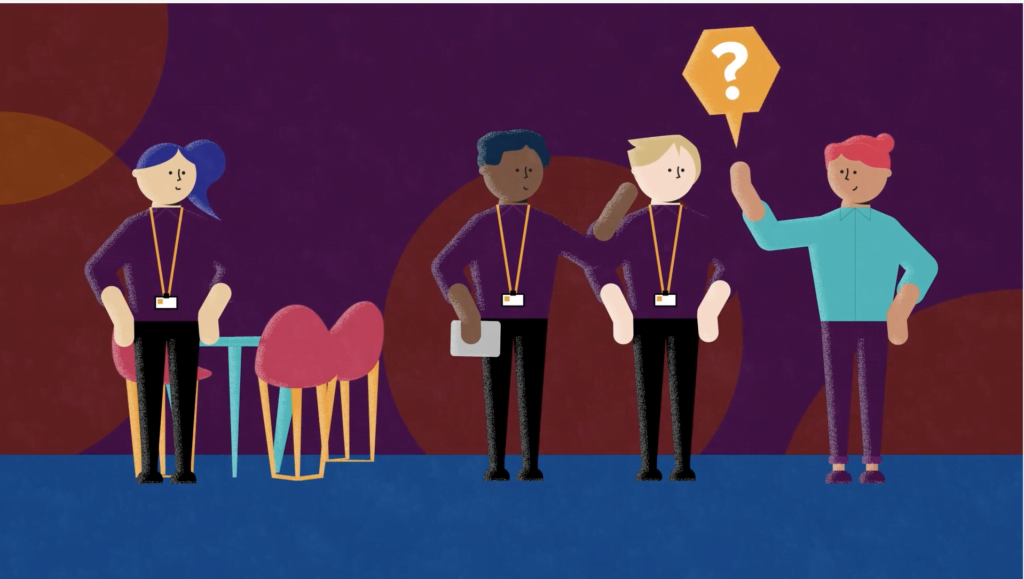 The Essentials of Explainers Explained
Animated videos are a really effective tool that businesses should consider having in order to enhance their digital marketing strategies. Not only do they apply motion to your visual story, but they also work to attract the attention and maintain the focus of your target audience in an engaging and comprehensive way. Animated videos are bespoke and tailored to your particular brand guidelines, made up of original designs, illustrations or icons made to move in eye-catching and captivating ways in a number of artistic styles.
In such a fast paced world, it's safe to say that our attention spans are becoming shorter and shorter and we tend to quickly lose interest or focus on something if it isn't of interest to us. This is why it is paramount when creating videos that they are engaging and relate to your target audience in order to keep their attention. Similar to live action videos, animated videos also evoke emotions that resonate with the viewers – sparking conversations and enticing your audience to make it to that all important CTA. So, how do we achieve this? Well, we DreamingFish can help! We have created thousands of different animated explainer videos and we'd love to work with you! Take a look below at a character explainer animation we created for University of Surrey:
One of the many great things about animated videos is the diverse nature of them; there are so many different approaches to choose from! However, before focusing on this, one of the first and most important question to ask yourself is what is the purpose of this video? Are you looking to create an informational piece, a demo video or a promotional video? Another thing to also consider is the platforms that you intend to launch the video on. Take a look at some of the most popular style of animations below:
• 2D animation
• 3D animation
• Stop Motion animation
• Whiteboard animation
• CGI
• Character/Cartoons
• Hand drawn
• Motion graphics
• Kinetic typography
• Flipbook or stick-figure animation
5 Key Advantages of Animated Videos
Still unsure about how animated videos can enhance your digital marketing strategy? Below, we share five of the most important advantages that animated videos can provide for your brand:
• Succinct messaging: Animated videos allow you to communicate exactly what it is you do, how your product works, and why it's the best option on the market for your customers. All this can be put forward to your audience in just a couple of seconds!
• Greater online visibility: Using animated videos can help to attract more visitors to your site and keep their attention for longer – therefore lowering your bounce rate. This means that Google will pay attention to your page as something of interest, which will result in your page ranking higher in certain queries on search engines.
• Enhanced brand awareness: Using your brand's colour palette will reinforce your brand identity, helping your viewers to identify you and in time, setting you apart from your competitors!
• Efficient calls to action: It is also super easy to add effective calls to action within animated videos. Do you want your viewers to buy a product, register their interest in an event, or even apply to be hired? An animated video gives you the opportunity to guide the narrative in the direction you want in a straightforward and compelling way.
• Sharable content: People enjoy sharing useful, attractive, and educational content with their own audiences. So having an attractive and informative piece of content that also lends itself into being easily shareable on social media platforms is yet another huge advantage to benefit from.
Even More Benefits…
So, we can definitely agree that animated video is a more innovative and enticing form of narrative content, but what makes animated video such an engaging and compelling form of media? 
•They are short and snappy: Animated marketing videos are able to deliver a message to your audience in a super fast and efficient way – often less than 90 seconds!
•They are simple: Animated videos are able to communicate a simple message by following the classic narrative structure of what it is, how it works, and why it exists.
•They answer the needs of your audience: Animated videos are often based on the audience itself, meaning that the message it delivers is highly tailored to their specific needs. This helps the audience to identify a strong connection with the brand and become more enticed by the proposal put forth by your brand.
•Options of different approaches: Animation also leaves room for different and more exciting things that aren't usually found in live video. This can be something impossible in real life, but it can also be used to inject humour, emotion, and the personality of your brand into the narrative.
•More bespoke!: Animated brand videos will typically include the colours of the brand's identity in the background and landscapes of the video in order to generate quick brand recognition and association of these colours with your brand. 
Ready to Create Your Explainer Video?
When it comes to the creation of animated videos, you need a team of talented artists to help you bring your vision to life! Whether you're looking for a slick 3D animation or an icon based explainer, we at DreamingFish can help you achieve the best quality video for your business; bringing your vision to life. For examples of our work, why not head over to our portfolio to see what we could do for you!
Combined, our team has over 50 years of experience in the film and animation industry and we've used our knowledge and skill to produce a wide range of videos for businesses, companies, and organisations across the country and globally. Want to learn more? Why not get in touch with us today to get started on your video journey?