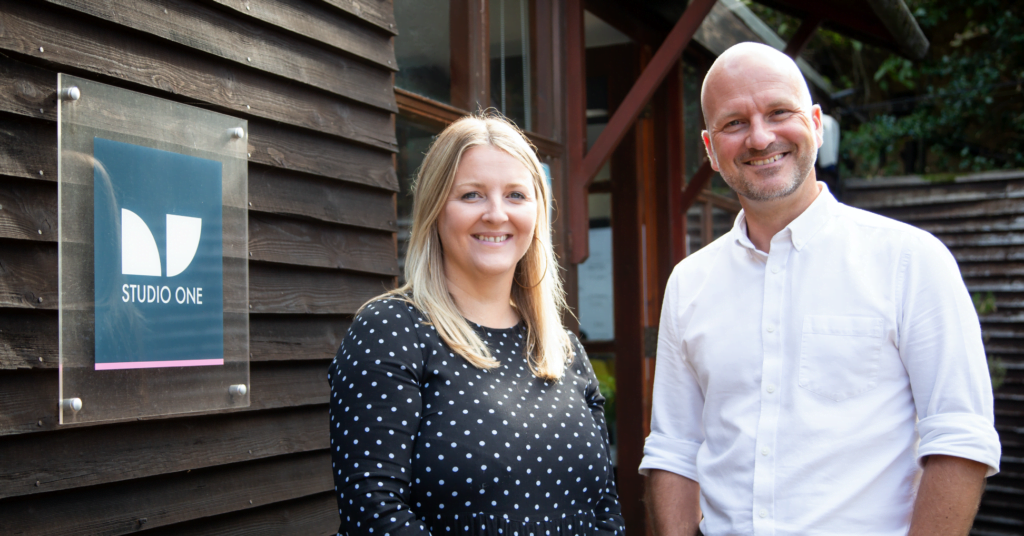 DreamingFish is really excited to welcome Creative Director, Helen Ewer to the team. Helen has had a long career as a creative in broadcast so we were interested in getting the low down on her amazing journey!
Hey Helen, can you tell us about your background and early career?
Hi! I always knew I wanted to work in a creative environment, and from a young age my life plan was to study, travel and get a job in TV. No idea what or where, but I knew it was something I would love! So, when I was studying my A Levels, I applied for work experience at my local TV station, Meridian, and it opened my eyes to this exciting and fast paced world, I immediately knew it was the right path for me.
At 18, I left my home in Margate, Kent and headed 250 miles away to the Sheffield Hallam University, and got myself a degree in History of Art, Design and Film Studies (whilst also studying how to perfect a bowl of super noodles and survive on 2 hours sleep!) My first job was at Channel 5 Creative in London, and I was the runner. They made the trailers for the programmes and it was such a great experience to learn what I really wanted to do (while carrying heavy bags of tapes between Covent Garden and Tottenham Court Road, and of course making tea.)
I spent time in edit suites, stayed late and popped in at weekends so that I could learn to make these trailers too. I was promoted to Production Assistant and Production Co-ordinator, but I knew I wanted to be a 'Creative', so I worked hard to learn how to edit and to write. I was so lucky to have an amazing mentor and friend who helped me make a showreel and, before I knew it I landed a job at ITV Creative as a Junior Creative!
You spent some time at ITV! Can you tell us a bit about those years?
I spent 10 wonderful years at ITV Creative, where I moved up to Creative and then Head of Creative. In that time I worked on most of the high priority campaigns including The X Factor, Britain's Got Talent, I'm a Celebrity…, Long Lost Family, sport campaigns and drama premieres, along with writing, editing and directing.
I also worked with ad agencies BBH and Lambie Nairn on some of our 360 campaigns and also with animation studio Aardman, to create characters for ITV's new charity show Text Santa. I worked with many of the ITV talent at the time too, and especially enjoyed directing Ant and Dec for the I'm a Celebrity… campaign and a series of Morrisons digital ads too!
That's amazing! What happened after ITV?
I became a freelancer in 2013 and worked at SKY Creative, Channel 5 Creative, Leo Burnett, Channel Mum and Discovery Creative to name a few. This was a really exciting time, seeing how other brands worked and meeting so many talented people, and at times, stepping out of broadcast to see how Youtube networks and ad agencies work.
I also started a wedding film company with an ITV colleague and we travelled the country filming in amazing locations, creating beautiful films for our happy couples. A really lovely, but exhausting experience!
When the opportunity arose to join the vibrant, friendly and talented bunch at creative video agency, DreamingFish, I jumped at the chance, and very proudly accepted the role of Creative Director! I can't wait to see how this next adventure unfolds…
We're so glad to have you! What will be your main responsibilities as a Creative Director at DF?
In this role I will be overseeing all the creative output from this amazing team – inspiring, creating and helping DreamingFish to become the best creative video agency out there! I'll also be maintaining and developing relationships with key clients and working with the team to produce some outstanding creative.
What Do You Think Will Be Your Favourite Part of the Job?
Getting creative! Thinking of new ways to tell a story is one of the best buzzes there is. I love working with creative people everyday and I love making clients happy! If everyone, on both sides is happy with the final product then there is no better feeling.
Over the course of your career what has been your favourite project?
There are so many over the past 20 years that I find it so hard to choose one. But if I'm really pushed I would say that it was my first ever directing role at ITV and it was for the trailer for the drama – Prime Suspect. It was to be the last episode ever on ITV and the pressure to come up with an idea for the campaign was big enough, but then to be given the chance to direct Dame Helen Mirren to make something special, was rather daunting.
At the age of 23 I had very little experience but my CD at the time believed I could do it, so as terrified as I was, I spent the day shooting on film with a legend. She could probably see the fear in my eyes, but was so kind and generous and it was one of the most memorable moments in my career.
What are you most looking forward to about working with DreamingFish?
I think the most exciting thing for me is that DreamingFish is an already established and award winning agency, doing some outstanding work. It's packed full of motivated and talented people who I'm really looking forward to working with. It's a perfect time to join them, to help them grow and become even bigger and better. They have a great relationship with their clients and I look forward to being a part of their lovely team!