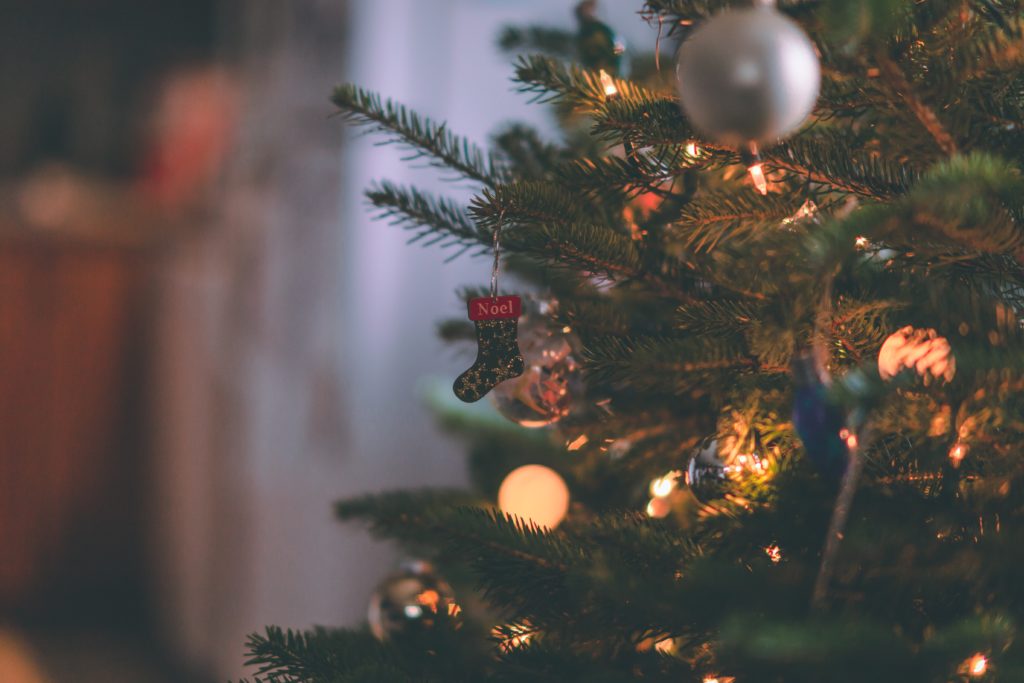 'Tis The Season
Forget the Turkey, the Christmas Pudding and the drunken snooze in front of the Queen's Speech…one of the UK's top festive traditions is when the big players in retail reveal their contenders in the fight for the Best Christmas Advert. Households across the country are sparked into conversations (and arguments) as everybody chooses their favourite and we all get that warm and fuzzy Christmas feeling, even if it's still November!
Over the years, there have been a number of stand out, memorable and huge budget ads with tear jerking soundtracks, sentimental or surprising approaches with cute (and money making) characters. They all fight for our attention, whether that is through humour, emotion or one great idea. Regardless of the content, they all get us talking. Brands have created new characters, or revived much loved ones to make some magic for the kids (and big kids). Kevin the Carrot became a firm family favourite after performing a Christmas rendition of Robbie Williams' 'Let Me Entertain You', for the ALDI advert back in 2019. Then there was the animation triumph, Mog's Christmas Calamity for Sainsbury's in 2015, John Lewis' Monty the Penguin back in 2014, which featured an emotional story about a friendship between a young boy and a penguin, which attempted to really make us all blub and want to buy the penguin toy! In 2017, Paddington Bear saved Christmas and halted the career of a burglar for Marks and Spencer Xmas advert. A couple of years on, John Lewis partnered with Waitrose to make us fall in love with the well meaning, sweet child dragon; Excitable Edgar back in 2019.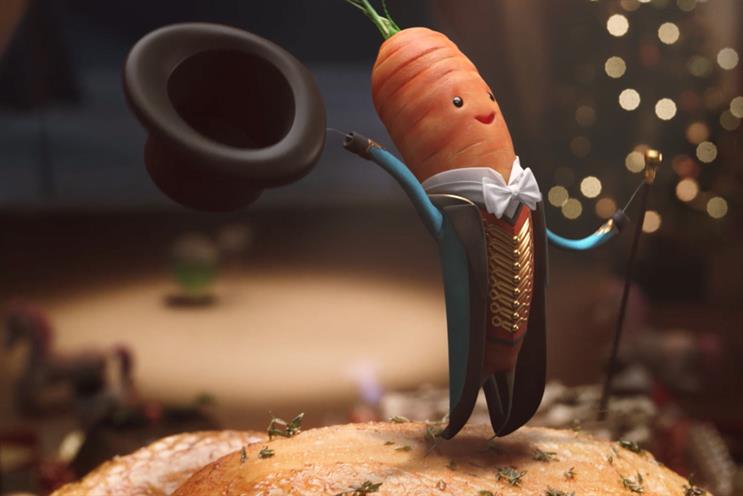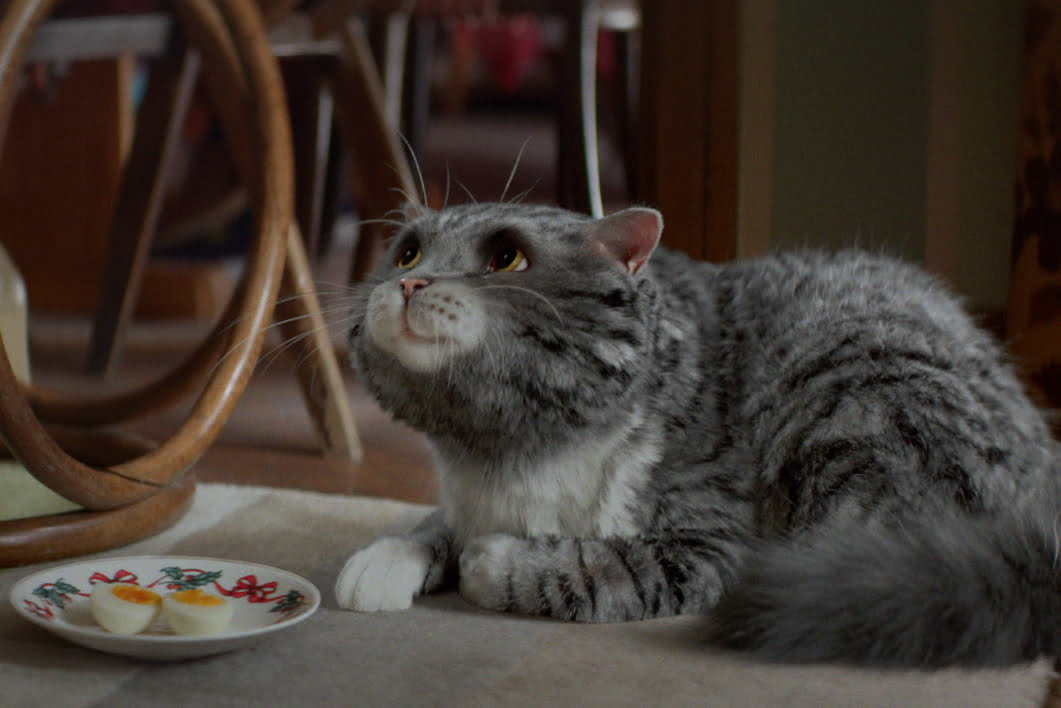 Industry Favourites
Here at DreamingFish, we all had very different views on what the best Christmas Advert is. Our MD, Phil Miller's favourite festive commercial is the 2017, BBC One | The Supporting Act. The animated film is from the perspective of 10-year-old girl, who practises her dance routine endlessly for her school talent show. "The film brings a lovely emotion and personality for a channel promo. It's really heartwarming to see a father and daughter storyline."
We thought it would be great to get some opinions from those who work in the TV industry. We spoke to Bianca Lorenzo-Perez, Creative Manager at Discovery Creative UK who took us way back to 1991 for her all time favourite, "warm and fuzzy" Christmas ad.
"There have been so many great Christmas ads but this one has strangely enough stayed with me for years, maybe it is the perfect casting, the perfect narrative or just that it sums up what we all love about Christmas – the magic! I think Christmas ads just need to do one thing, make you feel warm and fuzzy inside. At no other time of year is advertising given permission to be this sentimental so I think we need to grab that opportunity and dial it up!"
• Adie Headley, Creative at ITV Creative enjoys less of the sentimentality and more of the humour at Christmas!
"I'm generally not a fan of the John Lewis ads, but I loved The Waitrose and John Lewis ad of 2018. Being a father of 2 kids and sitting in the audience of a couple of Christmas plays, this advert made me smile. Unlike most Christmas commercials that are overly sweet, this goes down the humour route. The performances are spot on. The production is great. The use of music is brilliant."
• Marcus Powl, Lead Creative at SKY Creative, loves the nostalgia and warmth that comes from his all time favourite festive ad:
"Coca Cola– Holidays Are Coming. Why? It's probably one of the first ads I remember, certainly the first Christmas ad so it talks to my nostalgic sensibility. It's such a special time of year with so much excitement and anticipation. As soon as those trucks drive into town they trigger the arrival of the festive season and the holidays are here. It's time for friends, family, food and presents all wrapped up in an abundance of merriment, abandon, happiness and wonderfulness. Christmas is upon us once more."
Top 3 Personal Winners
What makes the Best Christmas ad? Is it one that makes you ugly cry? One that captures a nation's mood? Or is it simply a great idea that cuts through the noise of the festivities to make a mark on you? It's such a personal reaction and clearly, we all have very different responses. In my opinion, it's all about how it makes you feel the first time that you see it. So, on that thought, here are my top 3 (because I couldn't possibly choose just one!) in no particular order (because I really couldn't decide that either!) I personally feel that John Lewis are the undoubtedly the kings of the Christmas advert world and, it would be very difficult to not include at least one of them in my top 3…
1. The one that made me feel the most warmth, happiness and made me genuinely smile when I first saw it was Buster the Boxer Dog of 2016. They may have spent £6 million on the campaign but, it's not just the skill of the animation that makes this advert great for me. Everything works perfectly together; I love the music track. I love how it makes me laugh and cry at the same time and how it stops for an added effect. Who doesn't love a comedy bouncing dog, hedgehog, badger and fox? It also has a lovely family feel to it. Seeing the parents build the trampoline in the snow late at night for fear of spoiling the surprise, the dad pinching his hand as he puts the finishing touches to their daughter's longed-for gift. It's a lovely sentiment of giving and love, mixed in with humour and an element of silliness. I won't ever get bored of watching Buster jump for joy!
2. My second favourite is the 2020 Tesco advert. The year Christmas was cancelled – or thereabouts! Tapping into the mood of the nation, Tesco used one very simple idea: "This year there is no naughty list." The 'in jokes' were perfectly thought out. The panic buying of toilet rolls, Captain Tom, homeschooling. It made light of the dark situation that we all faced and it made us all feel like we were in it together. This clear idea wins it for me, and Tesco's understanding of the mood in a year was all that we needed to feel united. I don't think this was the year for crazy budget cinematic concepts or ground breaking stunts; in my opinion this was just perfect.
3. Like Marcus Powl, I also truly believe that Christmas has arrived the minute I hear the Coca Cola 'Holidays are Coming.' But, for my 3rd option, I'm going to opt for the surprisingly simple, low budget (it cost just £100 to produce!) and heartwarming advert for Hafod Hardware back in 2019. It made me cry and I love the very simple thought "Be a kid this Christmas." It just gets me every time! It's exactly the kind of thought that works at this time of year. It's executed perfectly and uses real members of the Hafod family; the little boy is very cute! This advert went viral and it just goes to show that you don't need huge budgets to create an emotional, memorable and successful Christmas Advert.