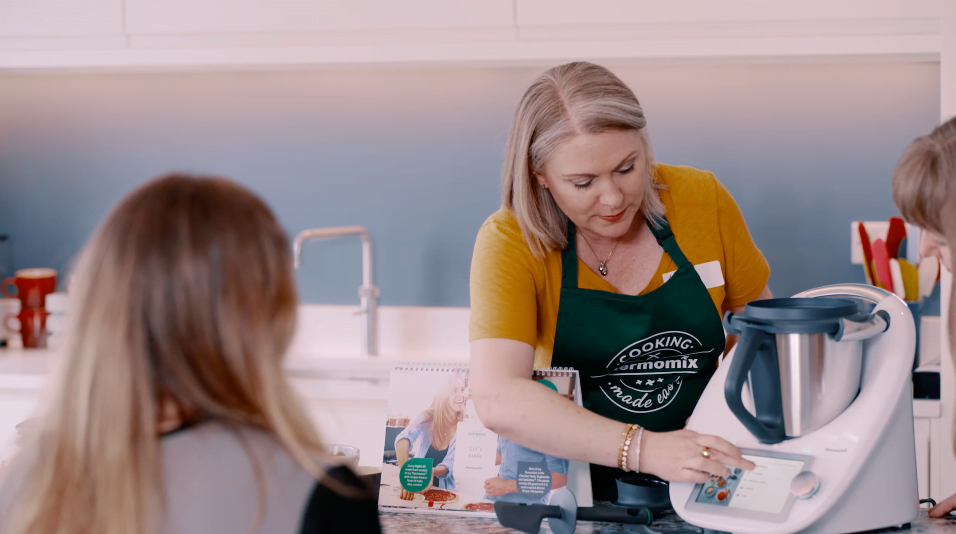 Videos are all around us. We are often exposed to them on a daily basis and they're becoming one of the most popular ways of sharing engaging content with mass audiences worldwide…
Did you know that YouTube is the second-most popular search engine after Google? YouTube actually receives more searches per month than Yahoo or Microsoft Bing. So, perhaps it's no wonder that more and more businesses are growing their online presence with digital marketing tools like explainer or training videos.
Atraining video tends to have an educational purpose, designed to inform or teach its viewers. Businesses are using trainer videos as a way of introducing themselves to new employees and clients, teaching additional skills to their existing employees, or even demonstrating ideas and presenting their unique company values to new potential investors.
According to a study by Oberlo in January 2021, 62% of businesses use YouTube as a channel to post video content on. In such a fast-paced technological world, consumers are heavily relying on videos to help them with their doubts, wants and needs. In 2020, it was estimated that 90% of people said they discovered new brands or products on YouTube (via Oberlo). We filmed a series of training videos with Gino D'Acampo to promote Vorwerk's Thermomix, back in November 2020.
What Are the Benefits of Training Videos?
Investing in great training videos is essential for the growth and development of your business. They are one of the most effective ways of keep your current employees engaged and constantly learning. According to LinkedIn's 2019 Workforce Learning Report, it was said that 94% of employees would stay longer at a company if they invested in their career!
Another benefit of a trainer video is that they last! You pay once for a video source that can be shared and used endlessly across multiple platforms, introducing ideas and educating as they go. Microsoft is a great case study to prove this; they replaced their classroom training with online teaching videos, their training costs dropped from $320 to just $17 per person! Imagine how much your company could be saving! Seems like a no-brainer to us.
Different Types of Trainer Videos:
Like many other types of digital media, training videos can vary greatly depending on the company's industry and needs. Below are some of the most common types of trainer videos you'll find in production:
•Microvideos are short and straight-to-the-point videos commonly focused around one specific topic. Usually lasting no longer than a minute, these types of videos are perfect for teaching employees a new software or business programme.
•Tutorial videos are the go-to and perhaps most common type of instructional video. They are designed to give audiences an engaging walkthrough of the steps needed to complete a certain task. Often referred to as 'how-to' or 'explainer' videos, it was said in an article by Forbes in 2020 that 90% of people watch tutorial-type videos when starting a DIY project. Depending on the nature of your video, tutorial videos can be live action, animated or purely text based… the options are endless!
•Company Training Videos are an essential tool for enhancing your employees skills and knowledge of the workplace. They most commonly cover things like health and safety, compliance/harassment policies or hardware/software training for employees. Much like tutorials, these videos are the follow-along type and can often feature an interactive element, helping to keep viewers engaged for longer. Did you know that our brains can process visuals 60,000 times faster than text? Recent studies showed that 95% of a video's message is retained by viewers compared to just 10% when reading text.
•Screencasts are designed to teach audiences quick and easy tasks. They tend to be simple, quick, informal and unlike the other types of videos, screencasts are made for smaller and more specific audiences. Screencasts are made up of screen recordings and can be made fairly quickly, resulting in a much lower production level in comparison to a live action explainer video, for example.
Examples of Our Trainer Videos:
As you can see, there are many types of training videos available for your business. We at DreamingFish know how to make great training videos of any kind, and we have produced a host of engaging content for our amazing clients. As a large majority of these were created for internal use, we can only talk you through a few of them:
Network Rail have been a client of ours for the last two and a half years and we recently created an internal comms video for them including the launch of their 'Putting Passengers First' campaign. We've also produced many short explainer videos for them
Another great example of a training video is one that we created for Surrey based dog care facility, Bruce's Doggy Daycare Centre, where a series of live action training videos were produced with the goal of teaching and informing their employees about on-site safety and canine care.
We knew exactly how to make a training video for tech giant, IBM. We've worked with them for many years and as a result, have built a great working relationship. The FritoLay training video was created as an internal launch for the Sales Hub app which teaches employees how to use the mobile app to keep in communication with their managers, record their progress and how to correctly display and organise any FritoLay displays in store. The video follows a tongue-in-cheek approach which keeps viewers hooked on the information being presented!
So, Have We Convinced You?
So, have we convinced you that your company needs some great training videos and a professional production service? If the answer is yes but you don't know where to start, let us help you! Get in touch with us today and we can have a chat about your project needs and ideas, and we'll help you work out which style of video would be best for your company!