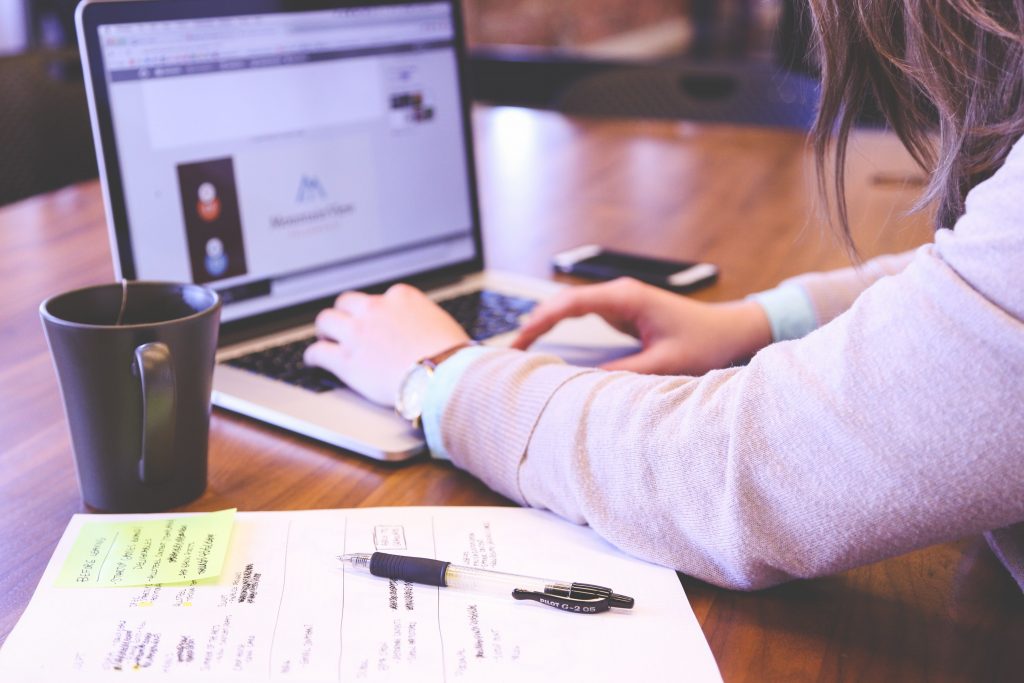 Here's why video should be part of your marketing strategy in 2019
Do you ever just find yourself scrolling through Facebook watching random videos of "The 10 Top Funniest Things Dogs Do"? You probably don't even realise how many hours you spend watching videos each week! As video content is on the rise, why not get involved and add it to your business' marketing strategy? You can view video on a range of devices such as smartphones, tablets, TV and laptops, giving you more of a reason to post a video rather than a static text article, and placing a video on multiple platforms makes it accessible to a much wide audience in a more easily consumable format. In fact, as the 'mobile first' world comes of age, 'video first' is now being touted as the next big revolution. Still not convinced that video is for you? Take a look at some 2018 stats from HubSpot; for more stats, click here:
• 97% of marketers say video has helped increase user understanding of their product or service.
• 81% of people have been convinced to buy a product or service by watching a brand's video
• 83% of consumers would consider sharing a brand video with their friends.
How to create a video with great ROI
•Set SMART targets: Before creating your video make sure you consider SMART (specific, measurable, attainable, relevant & timely) targets. Who is the video for? What does it need to say? Where will it be used? And most importantly how do we know that it has been successful and given us the ROI that we are looking for?
•Create a clear call to action: Make sure your call to action is clear. Tell your audience exactly what you want them to do next – whether that be to sign up to a subscription, to enquire or to buy! And most importantly, make sure that the video length is relevant to your audience and platform otherwise they may never get to the call to action at all!
•Be creative! In a sea of video content, make yours stand out! Be bold, be engaging and be different. Find out what your target audience wants to watch and create something that speaks to them.
Research, review and react
Once you've created you video, it's important to know how to use it. Do your research and find out what social channels your audience are using, where are they watching videos? Make sure your video is not only posted on these channels but marketed on these channels – you need to drive traffic to your video in the same way you would your website. There are many ways to do this, but a social media package is the best way – different edits of your video containing different messages but linking to your main video. It is important to review your videos frequently and always look beyond views! A good video hosting site will give you a range of statistics to analyse. A particularly important stat is how long your videos are being watched i.e. are people getting to the call to action? And finally react. Take a look at all the information you have gathered and adjust your video content in order to make sure you get the maximum engagement that leads to more sales/awareness. A video shouldn't be set in stone! A simple edit is easy and low cost and can make all the difference to the success of the video.
Where can you host your video?
•Social media
Well there's no surprise here! Social media is the no.1 place to display your video. This is the most cost effective and quickest way of getting your video content out there. You can target your demographic using tags and posting in places where they are likely to be (e.g. specific Facebook pages/groups) along with sponsored posts that can directly target your chosen audience. Don't forget though that your posts on social media are consumable so you need to post a range of edits of your video over time to ensure you reach as many of your audience as possible.
•YouTube
YouTube is the second biggest search engine after Google, and creating a channel on YouTube is important in helping your organic ranking within Google. Creating a channel is free and simple but once again marketing is important to ensure your video is seen. Also watch out for adverts as that last thing you want is adverts popping up on your video advertising a competitor!
•Newsletters
Newsletters are the perfect way for feeding your video content directly to those who will watch it. It is likely that if someone has signed up to your newsletter, they share an interest in your business and by simply including a video in an e-newsletter will increase open rates by almost 20%!
•Blog
Adding videos to your blogs gives it more of a chance of being viewed. Make sure your video complements what is in the text. Your audience is likely to watch the video before deciding to read on – it is important that you grab their attention from the moment they press 'play'.
•Website
You can use different video content all over your website to complement your sales process. Brand films, product films, testimonials – all these have a place on your website and help a client through the funnel to the point of buying your product or service.
How can DreamingFish help you?
Now you're all set to go, you just need a great production company to help! This is where DreamingFish come in! We can create videos for you that are on-brand, focus on your key messages and receive maximum engagement. If you are interested in creating a video marketing strategy please get in touch – we'd love to help.