Like the black sheep of the social media family, Twitter often gets overlooked by marketers when considering video advertising avenues. However, depending on your brand objectives, Twitter could be a great option! Through hashtags, retweeting and using an informal communications style, Twitter facilitates a huge spread of information and allows people to see related content quickly and easily.
With video outperforming static image and text by a mile, now might be the time to get video on your Twitter profile!
Reaching a Huge Audience
Providing video marketing options by the bucketload, Twitter now has 145 million daily active users. For marketers, Twitter loves video, as 82% of Twitter users watch video and daily video views increase by 62% year-over-year. So, although relatively unexplored, Twitter has a huge user-base that can be harnessed to improve brand awareness and interaction considerably.
Breaking Up the Feed
Twitter contains a huge majority of word and photo-based content, so by providing light video-relief, brands can capture user's attention well. Tweets with videos are likely to get six times more engagement than those without and quick and impactful video can allow brands to easily set themselves apart from the noise of tweets and static images.
Seeing What Your Competitors are Doing
A great benefit of Twitter is its search capabilities. Through hashtags, trending content, and easy access to a vast stream of content, brands can easily see what else is out there, find brand-new marketing ideas, see how their competitors are marketing, and what content is most popular.
Starting Conversations with Your Followers
When marketing products and services it's great both to see how users respond and have the ability to update followers quickly and easily. Interacting with followers on Twitter is an easy and low-profile way to manage any issues, track what works, and answer any questions. With video advertising, brands can test content by tracking interaction levels for different content, timings, and structure to strengthen their marketing plan.
Audience
Compared to Facebook and LinkedIn, Twitter's audience remains narrower, often making it forgotten by marketers. Twitter's audience is male heavy with a demographic of 65% male and 35% female, consisting of younger users 44% of Twitter users are 18-24 year old and 31% are 25-30 year old. Twitter's interface lends itself well to this audience and allows brands to be specific by narrowing down their content to fit a younger audience, rather than trying to appeal to all.
Types of Twitter Marketing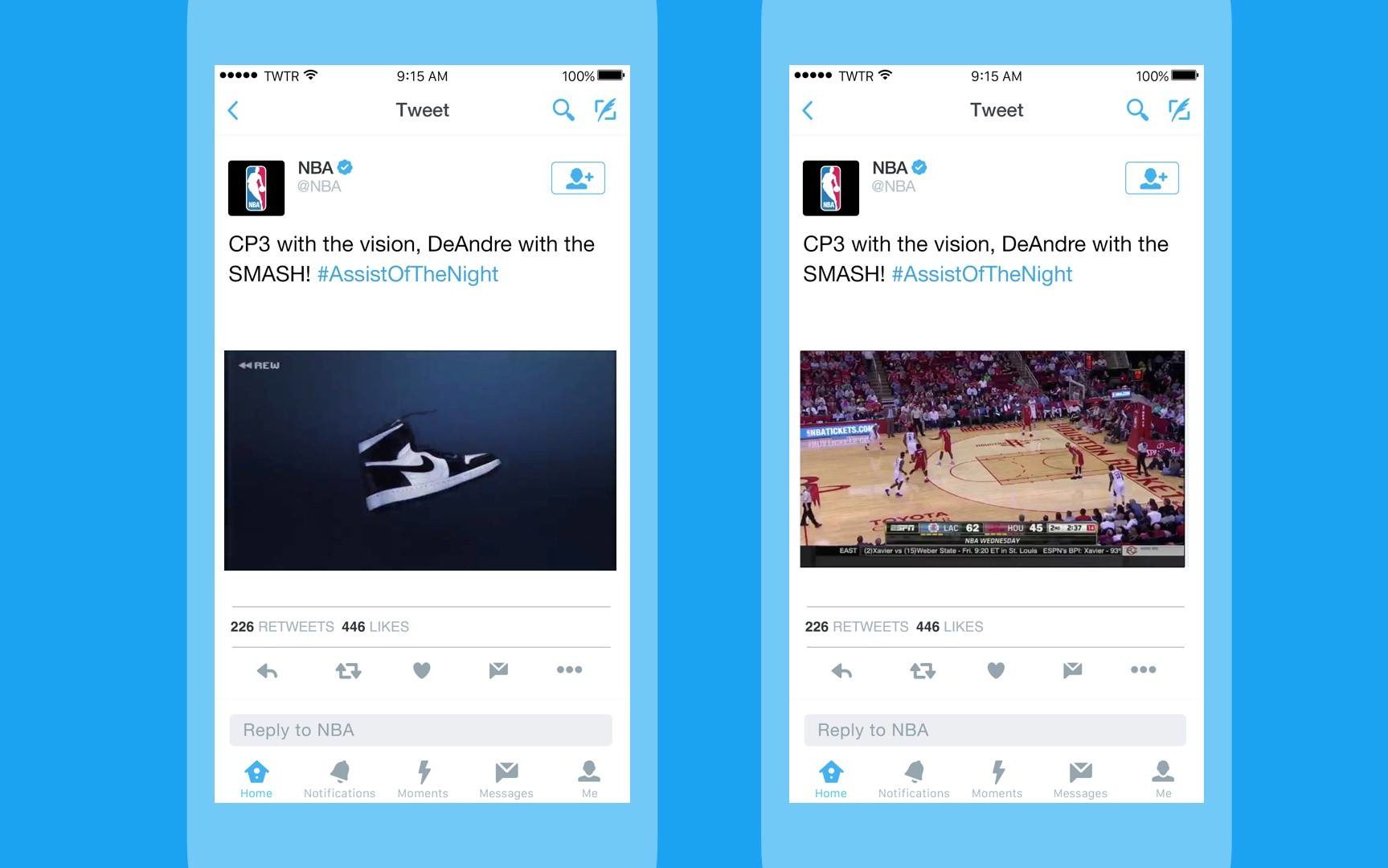 Pre-roll Video Ads: Playing before the user's chosen video content, these ads capture your audience where they are already watching. Pre-roll ads last 15 seconds or until skipped (6 seconds), so inspire your audience quickly to stop them from clicking your content away. At DreamingFish we can create an eye-catching ad for you with quick visuals, to make a great impression fast.

In-Feed Video Ads: Adding video to your Twitter is a great way to break up the word-heavy feed. From your company's Twitter page you can post exciting content for your followers to see at no cost to you. By adding short, punchy video you can engage users quickly and see what works. Producing purely visual content or adding captions can also allow users to watch without sound rather than scrolling past. Additionally, you can promote this content to boost it further than your followers at whatever price you can manage. By promoting content you can track interest and interaction with your brand to see what marketing style works for the Twitter audience.

Video Website Cards: Get your audience to take action by driving viewers to your website with a video card. A short-clip finished with a website landing page will increase your CTR, improving sales considerably. Producing a quick and visually engaging clip with punchy titles will inspire users to 'find out more'. 
Here's What Works – Twitter Video Marketing
Videos optimised for Twitter drive a 33% increase in emotional engagement.
Keep your video between 6-15 seconds. Users' attention spans are dropping by the day so keep it short and sweet.
Put your product centre stage. Grab attention early and show off before the user skips or loses interest.
Add captions. 85% of Facebook users watch videos without sound, so add or burn on captions to ensure everyone gets your message.
Make your logo a permanent feature. Display before, after or in the corner of your video to make your brand instantly recognisable.
Incorporate interaction with your product or service. By showing human interest in your brand users will view it as more reliable and trustworthy.
Film vertical. 90% of Twitter video views happen on mobile devices. To fill as much of users' screens as possible, shoot your content in vertical format to make a big impact.
Need help deciding what video marketing route is best for your brand? Get in touch! At DreamingFish, we will help you optimise your content and plan your social media for you, taking the pressure off you completely.