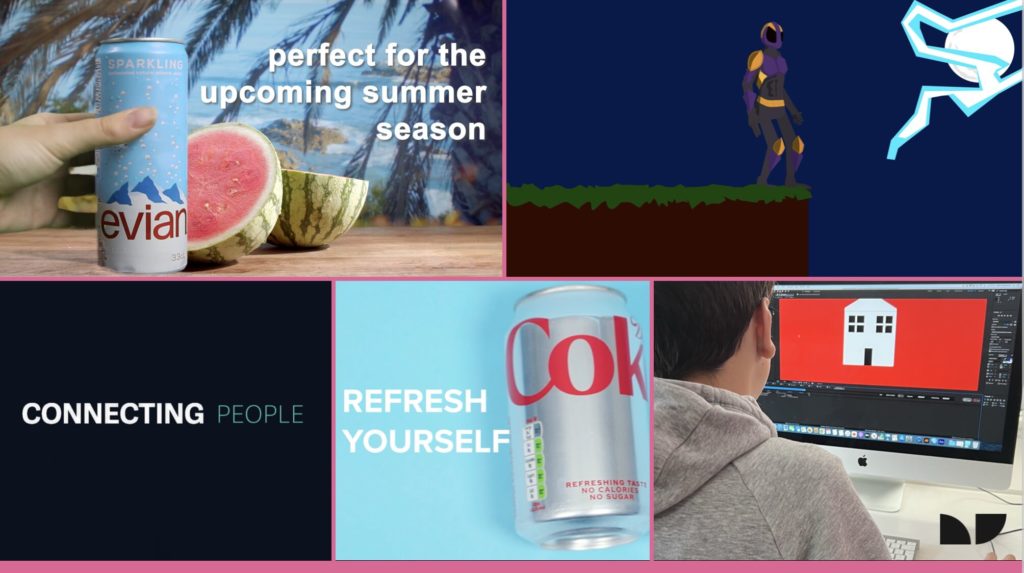 Q. How did you know what you wanted to do when you were 15, 17 or even 21?
A. Work experience!
And that's a wrap on this year's work experience season! The class of 2023 consisted of 13 students and between them they filmed, edited, animated and designed, as well as learning from the team and hearing about the business and our work.
We've had the pleasure of students from Woking College, University of Reading, Esher Sixth Form College, Tomlinscote School & Sixth Form College, The Winston Churchill School, Woking High School, Hoe Valley School and Beaumont School in St Albans.
We treat work experience a little differently at DreamingFish. Rather than just doing admin and work shadowing, we set our students a project to complete during their time with us. There are a number of reasons for this; it's gives students a focus for the week, allows them to try out different roles within the business (camera op, editor, animator, producer etc.), gives them the experience of delivering a brief to a deadline and also means they can take something away with them that they've completed themselves.
The projects this year have been about creating a promo for Diet Coke, Evian or Samsung. For many students, this can be quite daunting when they first see the brief on a Monday, but as we go through the week it's always a pleasure to see how the students grow in confidence and then deliver a finished video at the end of the week. Of course, we're not expecting something highly polished – for many students the act of just walking through the door each day is what the experience is about – but the process teaches new skills like project management, new software packages, audio editing and story-telling. That being said, some of the videos are quite accomplished for students in the very early stages of their careers!
And that's not all they get! As part of the experience, we provide presentations on our work, project management tools, finance (everyone's favourite!!) and interview and CV skills. The idea behind this is to provide an overview of the business and how we run it to allow the students to be able to draw on this in the future when they start applying for jobs and attend interviews. They also have the chance to sit with us during our meetings and talk to the team to get a better view of what roles are available within the business, and what they might want (or not want) to do in the future.
We're alway really grateful to all the students for getting involved and to the parents and teachers who supported them. Finally a big thank you to the Dreaming Fish team for supporting the students over the last few months, and especially to Ana for organising everything.
Good luck to all the students for the future. Stay in touch! 👋