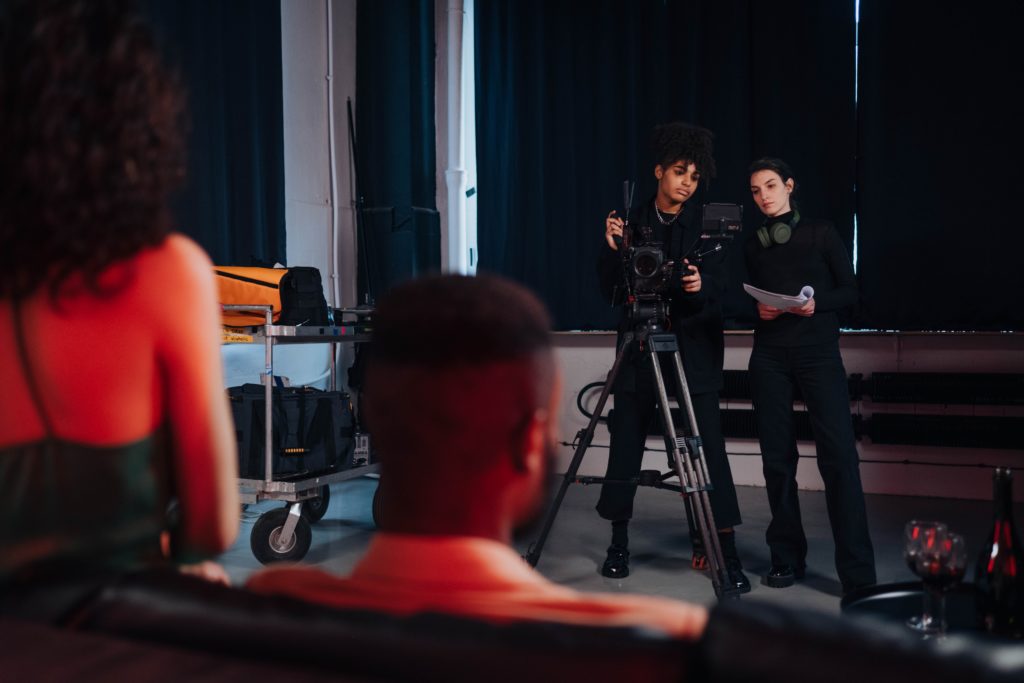 This blog was written by Ella Hunter, one of our recent Girls in Film mentees from Brighton University. Read on to find out more about her thoughts on the film industry and what we can do to encourage more females, or those who identify as females, to join the world of video production.
Did you know?
The film industry is a mainly male-dominated environment. A recent 2022 study shows that men make up the majority of participants within the film industry with a percentage of 69% (SITE). Can today's male-dominated environment be rooted back in the industrial era where a sexist mentality existed before the feminist movement took place? Possibly. The feminist movement in the 1960s was impactful, the aim focused on giving women the same equal rights as men in political, social, and civil environments. The feminist movement ended with many positive outcomes, one being a new law, The Equal Pay Act of 1963, which theoretically gave women equal rights of pay in jobs. This gave women access to more opportunities in 'men dominant' fields and we are now seeing women working in many pre-male dominant environments, especially in the STEM fields.
But today, there is still not an equal split of women and men in certain fields, including the film industry. But why? One reason could be that the industry is not changing at the same rate as social awareness of women's participation in creative roles is changing. Part of it may have to do with how women are expected to pursue careers that are thought to be traditionally suited for women. This can be seen throughout the educational system that avoids educating pupils in creative roles and learning about the film industry is next to non-existent.
Why do we need to spread awareness and grow women's roles in the film industry?
Gender equality can bring balance, allowing certain traits of each gender to work together to create a positive working environment. Research shows that women are more likely to take the initiative, display higher levels of integrity and honesty, and are also known to be more creative than men, which for the film industry is a key characteristic! (Zengar).
Creating more a more dynamic working environment, including people with different backgrounds and genders, will lead to more creativity, bringing new mindsets and perspectives into the industry. This is demonstrated by female directors today such as Greta Gerwig and Ava DuVernay, who both created and directed brilliant movies and documentaries. Seeing and learning about female directors will encourage and motivate more women to join the film industry, creating role models for young girls who want to pursue the same careers.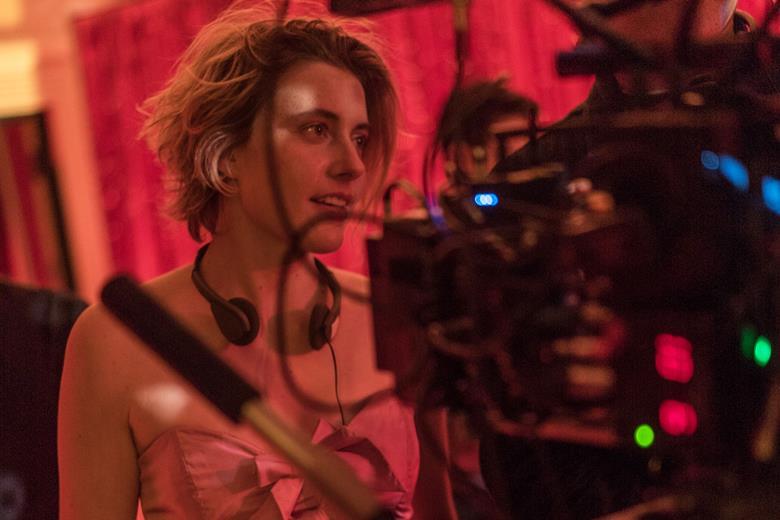 Gerwig directing 'Lady Bird'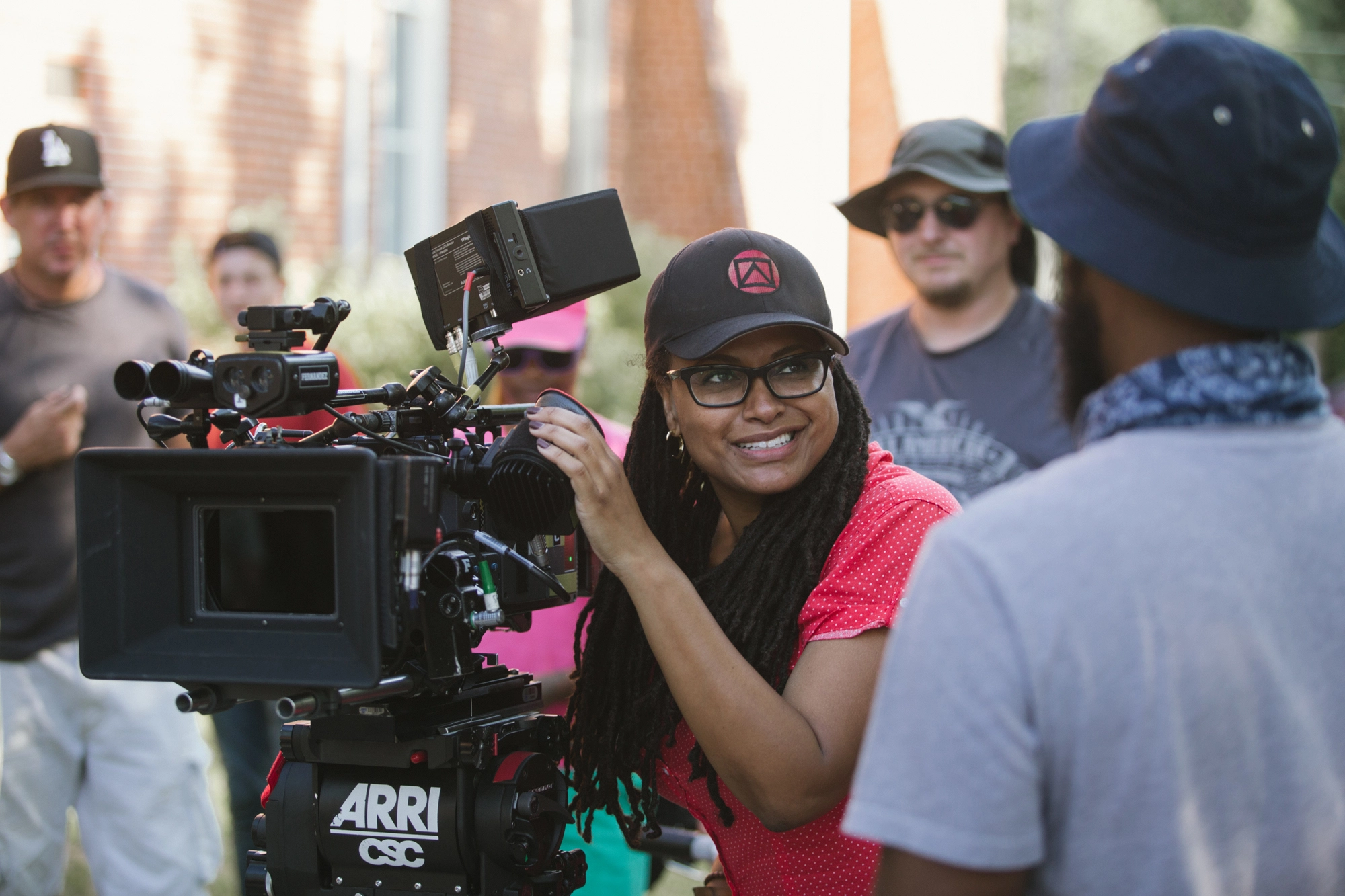 DuVernay on the set of 'Selma'
How can we increase the number of women in film?
• Let's Talk About It!
Firstly, we need to begin to address the problem, as it is only then that we can create awareness. This awareness will educate and inform women about the issues faced in the film industry, allowing them to learn more about how to face potential sexist remarks and verbal abuse that can happen within the industry. Also, the film industry itself isn't highlighted enough throughout education as an option for women, and many people have no idea what to study or the type of options that are available for a future career.
• Gaining Experience
If we begin engaging women in film-related workshops and seminars, it will give confidence to those who want to join the industry but aren't sure how to start. Furthermore, offering women first-hand experience in TV and film production will help build their careers and give them true industry insight.
How are DreamingFish helping?
As a recent graduate of Graphic Design from the University of Brighton who, over the course of the last three years, developed a passion for the film and TV industry. After researching Saul Bass and Annie Atkins, who are both influential graphic design icons in film, I was inspired to discover more about the industry.
Attending the first Girls in Film forum, held by DreamingFish at the University of Brighton, has helped me discover more about the industry. Helen, Ana, and Lucy, who are members of DreamingFish, gave an insightful talk and spoke about problems they have faced in the industry and how they have addressed them. They created a safe space that allowed women to talk openly about any issues they have.
Furthermore, as part of the Girls in Film scheme, DreamingFish offered three mentorship programs for female, or those who identify as women, candidates. I applied for the mentorship with Ana, who has a graphic design background and luckily was selected. Since then, we've had video calls that entailed CV and portfolio guidance, as well as an insight into the video and film industry. I've also had the opportunity to attend the DF studio for a day in Woking and gain hands-on experience in their production company.
Fortunately, the number of women working in film is increasing and the future looks bright. However, there is still so much more we can do together to increase women's involvement in the business, technical and creative sides of an industry that is worth such a great amount to the British economy.