Our End-to-End Guildford Video Production Company
Do you have a marketing campaign that can benefit from the expertise of a highly experienced video production team? Or do you have an internal message that you need to deliver in an engaging way to your staff?
Whether you're looking to create a corporate video in Guildford Surrey, or you'd prefer something more snazzy and exciting, DreamingFish specialises in the production of memorable, engaging and innovative video content across the Guildford area and beyond.
If you're interested in video production in Guildford, our team of passionate production experts would love to work alongside you to create a corporate video, marketing video content and website video production that encapsulates your brand and delivers your message to your target audiences effectively.
By partnering with the DreamingFish video production company in Guildford, we'll work to make sure that our full end-to-end production package contains everything you need to get your message heard loud and clear.
Why not sit down with us for a cuppa and a chat about your needs from our video production agency?
Get in touch with our team to discuss your ideas.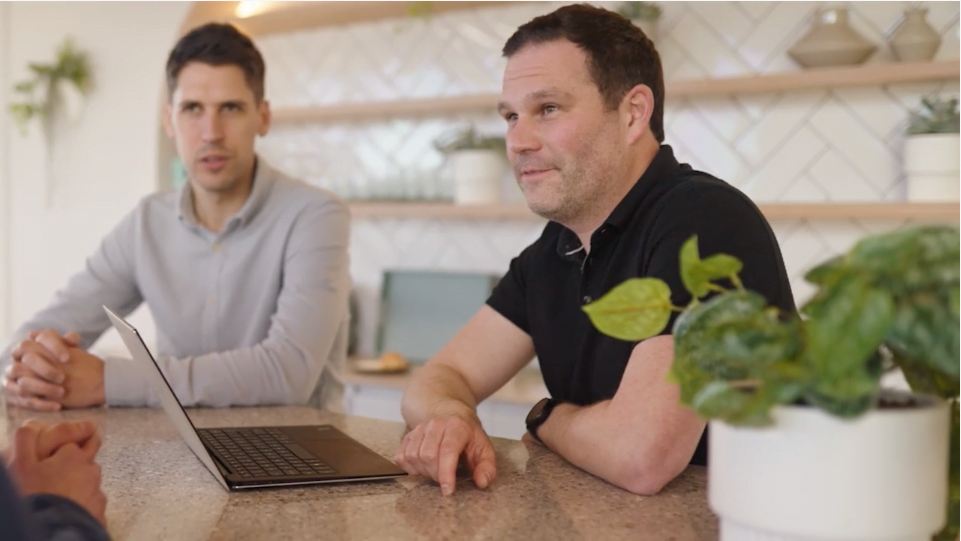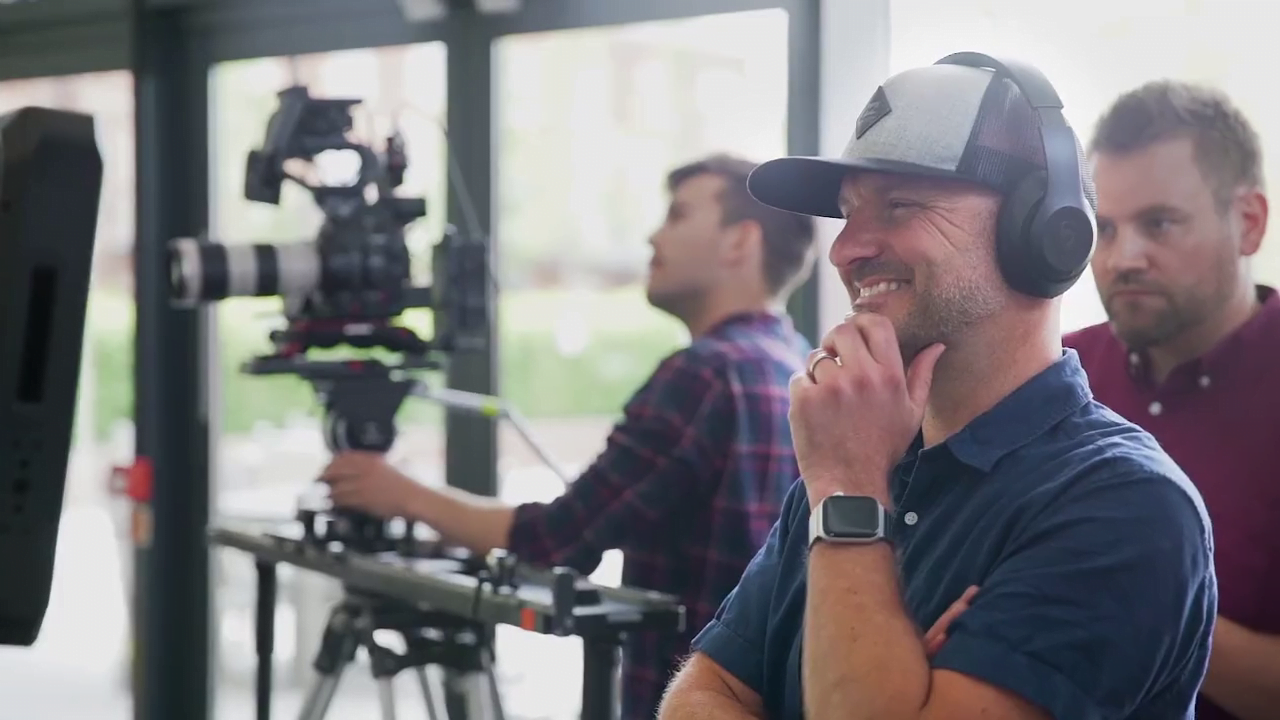 How We'll Work as Your Video Production Company in Guildford
Once you've chosen DreamingFish as the video production company to represent your brand, we'll get the ball rolling on the whole process and set up a meeting to introduce the team and get to know a bit more about you and your brand.
During this meeting, either in person or over Zoom, you'll have the opportunity to tell us more about the vision you have in mind for your corporate video or your marketing campaign. We'll also discuss whether you're planning to launch the video on social media or keep it to internal communications, and what our specialists can do to make your ideas work on your chosen platform.
Does an experimental animated video sound like the key to getting your brand heard? Or would you prefer more straightforward messaging to directly get a message across to your audience? Whatever you need, we have a fantastic team of live-action videographers, animators and designers to create a fantastic campaign of animated or live-action promotional videos to bring your vision to life.
At DreamingFish, we offer a full end-to-end service when it comes to video production in Guildford. Working with us means that our experts will be in touch to offer advice and support throughout the whole process of your video marketing campaign. We always give our clients the opportunity to learn and engage with this process so that they can fully understand where their investment is going.
What Can We Create For You?
We have had the pleasure of working with a huge variety of companies across the UK, each one branching into a vastly different industry and targeting a different target audience than the last. So, with this in mind, just what can you expect when you choose the DreamingFish video production company in Guildford?
To give you some idea about the kind of content we can make for you, we've compiled a list of some of our most popular video production services. Take a look below for some inspiration about what we can do for you.
Do you require something that isn't listed above? Worry not, this isn't the extent of what we can do for you. If you have a particular idea in mind that you'd like us to follow, or you'd like to see some more examples of our work, take a look at our portfolio.
How Will a Quality Video Production in Guildford Cost?
Every video production company in Guildford will all have varying price tags that are determined by production costs, how long editing your project takes, and the actual marketing of your video piece. In this respect, the way we generate our costs are no different. All of the costs we quote for our work are bespoke, meaning that no project costs the same as another.
So, how do you get an estimated cost for your project?
Firstly, we'll need to learn more about what you need from us, your ideas, and your requirements for your content. This information will be obtained during our initial conversations, where we enable you to provide us with all these relevant details of your project – such as what you want to see taking place in the film itself, what you want your target audience to do as a result of watching your video, how big of a crew you'll need to complete the production effectively, and any locations that you'd like to include in the shoot.
When it comes to shooting on-location, although we're based in Woking, we're more than happy to travel to any part of Guildford, any areas surrounding it, or further across the UK. We're always prepared, no matter what.
By obtaining all of this information, we will be able to calculate the estimated cost for your marketing video project, including the price of pre-and post-production video editing services alongside marketing efforts. We will then use these estimates to put together a proposal based on the information you've given us which includes relevant examples from previous projects we've worked on, a full cost breakdown, plus some more information about DreamingFish and how we work.
If we find something that urgently needs to be changed in the middle of our scheduled services, we'll always discuss it with you before we make any sort of changes to your project. When we do get in touch, we'll explain how this could potentially affect the budget of the project and how we plan on moving forward. If you decide that these changes are not required for your piece, we won't make them and nothing will change.
Contact The DreamingFish Video Production Company in Guildford
As passionate filmmakers, we love what we do; and we'd love nothing more than to provide your brand with high-quality video marketing content that fully encapsulates your brand and the message you want your audience to hear. You know your brand can flourish, and under the guise of our expert creative film production team and the quality marketing campaign, we work with you to design, and your brand messaging will be heard loud and clear by your target audience.
Interested in working with a professional video marketing team that can help you to design an exciting campaign? Contact us today to organise a meeting and to see what we can do for you.