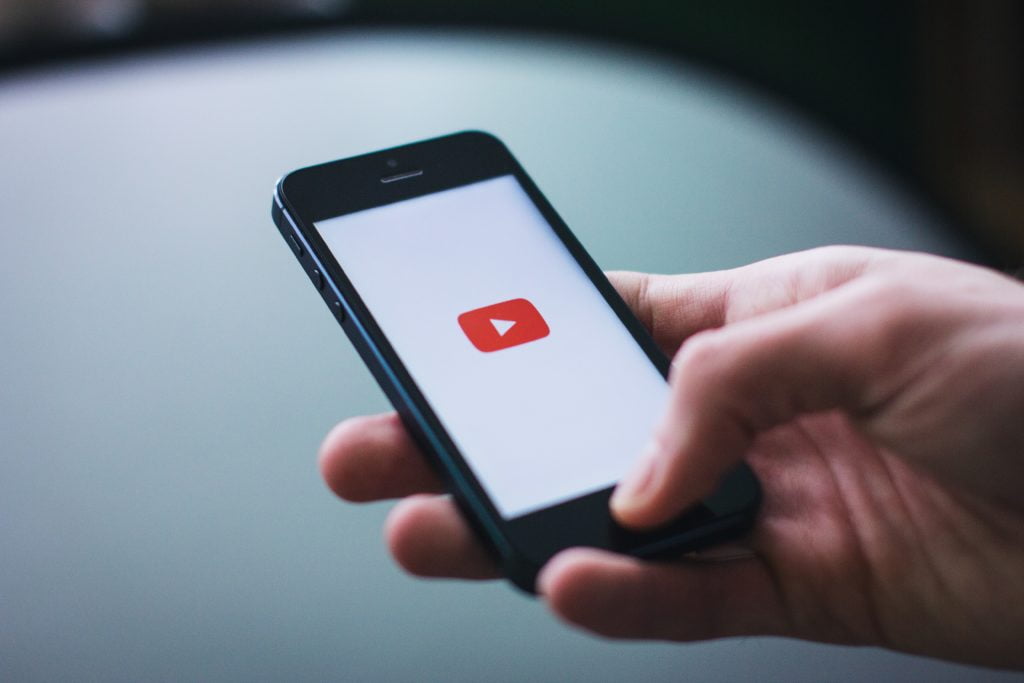 Interesting Facts About YouTube That You Need to Know!
It is safe to say that YouTube is one of the most popular social media platforms on the internet to date. The platform's simplicity to view and upload content is just one of the many reasons why it has gained so much fame amongst content creators and audiences worldwide. Youtube has it all. Whether you're in the mood for music videos, beauty tutorials, product reviews, vlogs, comedy skits, or even full feature-length murder mystery documentaries, there's always something to watch and to keep you entertained for hours on end.
YouTube is not just available, but it is also localised in over 100 countries around the world. This means that the platform is able to adapt to the different languages of the different markets it is in which makes the social media platform an inviting and attractive experience for its users. As of 2021, it can now be accessed in 80 different languages! This ranges from the world's most spoken languages like English, Spanish, and Mandarin, to more obscure ones like Azerbaijani, Khmer, and Laotian.
Did you know that the majority of videos published on YouTube aren't even in English? It has been approximated that about 67% of the videos posted by channels with larger followings are in languages that are not English. In fact, just 28% of the videos on YouTube are in English, with the remaining 5% being a combination of English and other languages. Take a look below at some more fascinating facts and statistics about the world's most popular online video platform!
How Many Videos are Currently on YouTube?
The very first YouTube video, titled "Me at the zoo", was uploaded way back on the 23rd of April 2005 and has since amassed over 218,000,000 views. Currently, with around 2.3 billion YouTube users across the globe, it is estimated that over 500 hours of content is uploaded every minute of the day. This means that viewers, with or without accounts or channels, are watching over a billion hours worth of content on YouTube every single day. How crazy is that?!
So, just how many videos are there on YouTube? Well, as of 2020, there were approximately 26.1 billion videos uploaded on the platform. However, due to the fact that around 500 hours of content is being uploaded every minute, it is an extremely difficult task to obtain an accurate figure for the number of videos on YouTube…
How Many People Use YouTube Monthly?
The latest YouTube statistics suggest that it has amassed 2.3 billion users worldwide as of 2021. Because of this, Youtube has been ranked as the world's second-most popular social network, with Facebook still in first place for their number of active users globally. But how are 2.3 billion people defined as users? Well, this figure is determined by the number of people who log into the site at least once per month, however, the reach of YouTube is actually substantially higher due to YouTube videos being watchable without the need of Google accounts.
YouTube Remains the Second Most Popular Social Media Platform
YouTube has grown unbelievably large since its conception by three former Paypal employees in 2005. Did you know that Google ended up purchasing YouTube in 2006 for a whopping 1.6 Billion US? Since YouTube's creation, the mission of the social media platform has been the fast and easy provision of video to its users, alongside the ability to frequently and simply share a huge amount of videos on YouTube.
YouTube doesn't only hold the title of being the second-most popular social media platform in the world, it is also the second-most popular search engine after Google. That's right, Google. Not even Bing has these bragging rights! It's been said that YouTube receives more searches per month than Bing, Yahoo, AOL, and Ask.com combined. The popularity of YouTube is especially prevalent on mobile devices, too, as the company says it currently has a wider reach for mobile devices in the United States than any other television network currently does. Imagine that!
Facts and Figures You Should Know
•It is estimated that people watch at least one billion hours of video content on YouTube daily, with the average video length being 11.7 minutes.
•The number of searches per year containing 'how to' terms is growing 70% each year. This means that people rely on video content when searching for ways to do something.
•500 hours of video content is uploaded to YouTube every single minute globally. Shall we do some number crunching? With 500 hours of video being uploaded every minute, that translates to 30,000 hours of video being uploaded every hour – and 720,000 hours of video being uploaded every single day…To put this into some sort of perspective, in order to watch the number of videos uploaded in one hour on YouTube, it would take you nearly 82 years. That's a staggering amount of videos on YouTube, isn't it?
In Conclusion: YouTube is Huge!
Did you know that approximately 20% of people who start a video will leave after the first 10 seconds, if they aren't engaged enough by the content being shown? This just goes to show that having a strong introduction is paramount in any video! Are you looking to start a Youtube channel for your business? If so, we at DreamingFish can help you to do just that.
We specialise in helping companies connect with their target audiences, clients, and even their staff using a range of video techniques, from live action to animation. However you want to get your message across, we will work with you to ensure your message is loud and clear. We've helped some of the world's best businesses win multi-million dollar bids, double their turnover, recruit the best staff and grow their businesses. Does this sound appealing to you? If so, why not get in touch with our creative team to get started on your video journey today!