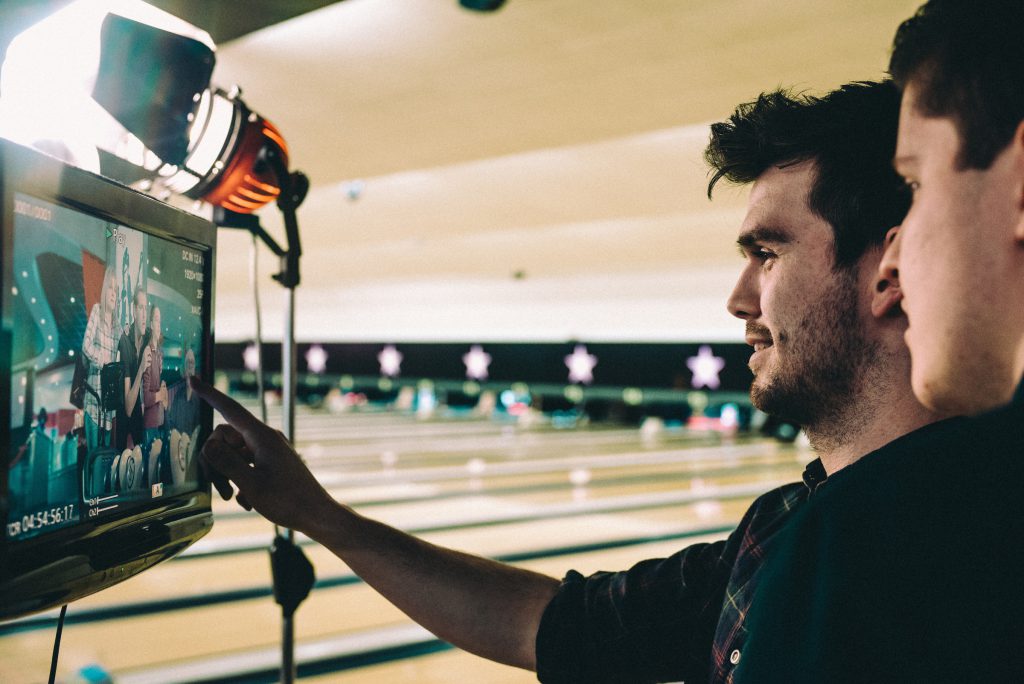 Are you in need of a corporate video for your business?
Videos are becoming an essential tool for businesses worldwide. Corporate videos have a way of motivating and influencing viewers in a way that no other medium can. They give clients and potential new customers, a deeper insight into your company; highlighting who you are, what you do as well as focusing on your core brand values. So, you might be wondering 'how long does my corporate video need to be?'. Well, there isn't really a definite answer which is why we've put together this handy blog to help with all your video questions and needs. Want to know more? Don't hesitate to get in touch with us today so we can get started on creating engaging video content for you that'll compel audiences and generate more leads for your business!
How long should a corporate video be?
Technically, the length of your Corporate Video all depends on what sort of video you need for your brand. In most cases, this will be somewhere between 45 – 90 seconds but it all depends on your audience, your key messages and where you're showcasing your video. 45 to 90 seconds might not seem like a long time but you want your audience to retain the information that they are seeing. If your video is being hosted on your company website, we would recommend your video to be around 60-90 seconds, as this is the sweet spot. Anything too much longer runs the risk of your viewers not making it to the end of the video. You want to keep it short and precise to ensure that your viewers make it to your all important call-to-action! Once you've decided on the style of Corporate Video that your brand requires, you are going to need to think about a few things to help determine how long the video should be:
• What type of video are you creating?
• Who is your intended audience?
• What is the purpose of the video? What do you want your audience to do/feel by the end of it?
• Where will your video be hosted?
Your industry and the video you want made
The length of your video depends on the context of your video and how much information you need to get across to your audience. This can also depend on your industry, for example, if you work in Tech and you are creating an explainer video, you may want to keep it short, simple and clear so your audience can understand your services and what you have to offer. Alternatively, if you are after a Recruitment Film for your company, your prospective employees will be interested about what you have to say so, a slightly longer video might still get a high level of engagement right through to the end.
Your target audience
Knowing the audience that you want to target for your Corporate Video is a really important factor when deciding how long your video should be. If your audience are existing clients who already know your brand and are interested in your services, you will probably be able to captivate them and keep them engaged for longer than you would if your video is being shared on social media to an audience who aren't actively looking for your service. If your audience is the latter and are coming in as raw viewers with no knowledge of your branding, you should think about keeping your video to no longer than 90 seconds. Anything longer and you run the risk of viewers dropping off early. Think strategically about where you will include your call-to-action. It may be beneficial to add this information earlier on in the video to stop your audience from dropping off before they reach the important CTA!
Your chosen platform
The platform that you wish to host your video on is also a key indicator of how long your film should be. For example, if you are creating a Brand Film that will sit front and centre on your company website, you need to impress your audience within the first 15 seconds to stop them from leaving your website before finishing your video. It's important to keep your Brand Film short and sweet and feature no more than 3 key messages. Alternatively, if you are creating a Training Video for your employees, to be shared internally, you may need this to be quite informative, simple and easy to follow. In this instance, a slightly longer video with breakdown chapters will be more effective and will ensure maximum engagement. 
You may want to think about having social media edits that are shorter versions of your 'hero' video. These edits may be around 15-30 seconds in length. These short edits will allow you to break up each of your key messages and post them as separate pieces of content to your social channels. At DreamingFish, we'll gladly go through each of these options with you when we discuss your brief and video needs. We'll find out from you what success looks like and how we can achieve your vision through video.So, don't worry; you are in safe hands with us!
How to make your corporate video the best it can be
As we've mentioned previously, the length of your video is a crucial element to think about. It is worth considering that we live in a super-fast-paced world and audience's have comparatively short attention spans. With this in mind, shorter and upbeat videos are likely to hold their attention and focus for longer. This sounds easier than it actually is, so we've provided a few tips below on how to make the best short corporate video for your employees, customers, or clients:
• Create a key message that speaks to your target audience
• Be straight to the point and provide a solution right from the start
• Make sure your content is as relevant as it is compelling
• Make a good first impression, and do it fast
Speaking to your target audience
By making sure you know your audience and what they want, you can create a message that they'll be able to connect and resonate with. If your marketing video's message isn't for the audience you're trying to reach, they will quickly lose interest and drop off before the end of the video. However, if an audience can relate to your messaging, they will engage with your video and watch it through to the end, and hopefully actioning your CTA. You'll then have produced a video that's achieved its purpose!
Start with a solution!
Your audience members won't wait around to find out what your video's all about. It's been reported that 80% of viewers won't watch for longer than 20 seconds…So, you have to be up-front about what you're offering. Tell your audience right from the start about what it is they should be taking away from your video; whether it's a solution to their problems or important information regarding a product or service you think could change their lives.
Keeping content compelling
The most important thing to remember, whether your video is short or long, is that it should be of high quality along with engaging and exciting content that audiences want to watch. It doesn't matter which industry you're in ‒ if you make it exciting and interesting to watch, you'll stand a better chance of keeping your viewers until the very end! You'll also be better off keeping the video shorter and having all the content be relevant to your message, rather than making the video longer and going off-topic. It's better for keeping audiences focused and really driving your message home!
Making a good first impression
This one is really self-explanatory, but if you don't start off on the right foot with your viewer they're going to move on without watching the rest of your video. Putting all of the advice we've listed above together, and introducing yourself, your brand, or your product or service right away, is the best way to start things off just right with your audience. Make sure you get your brand personality across. It's good to think about the language in your script and the voiceover you choose because this will represent your brand's tone of voice.
Get in touch to make a great corporate video!
If you have a video project in mind and are not sure where to start, get in touch and our creative team will be able to advise you on all your Corporate Video needs. We've got a portfolio packed full of company videos that we've created for a host of different clients. Feel free to have a look and see if any of them stand out and are similar to the style you are after for your very own video!