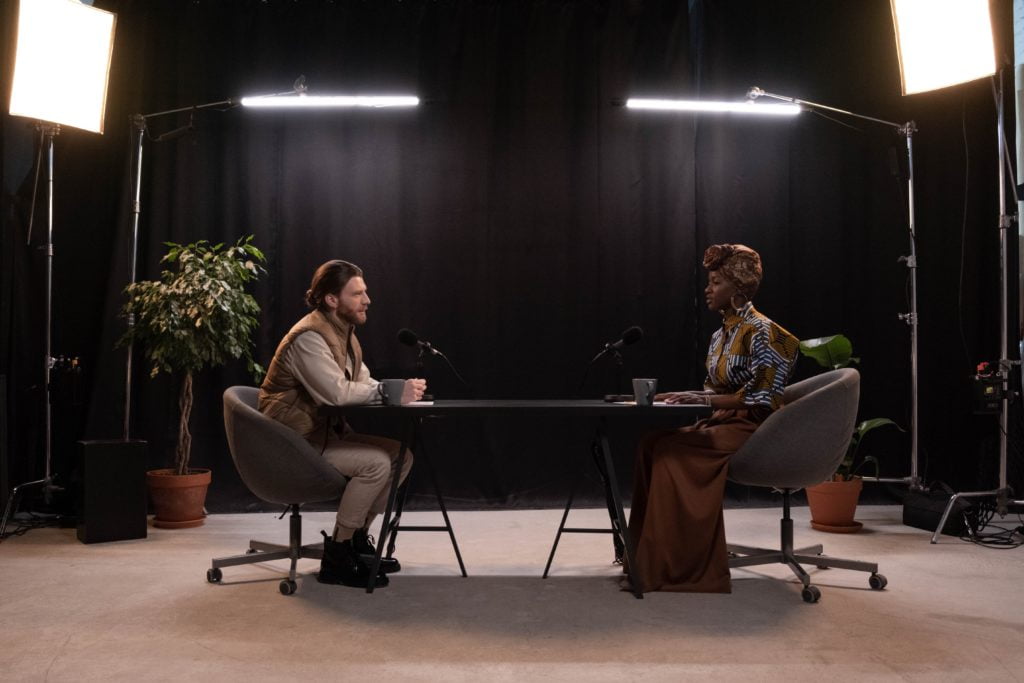 What Are Case Study Videos and Why Are They Useful?
Essentially, a case study video, or a customer testimonial video, helps to build trust between a business and their prospective clients/customers. They are a form of persuasive media that many businesses and brands are now using to highlight how valuable their products or services are along with helping solve their client's problems or needs. Did you know that around 82% of marketers use case study videos in their digital marketing material because it is a proven method of generating leads? Case study videos allow potential customers and clients to learn more about your business, brand, products, and services through the eyes of a preexisting customer – helping to build credibility, authenticity, and brand recognition. Having a compelling case study video is an incredibly important and effective tool to have in your brand's arsenal. A good case study video will include some, if not all, of the points below:
• On-camera interviews with customers
• Content showing how your business has solved a specific problem
• Stats and figures to back up the customer's story
• A focus on the benefits, not the features
At DreamingFish, we have created many different case study videos for our lovely clients over the years. We know what works and what is needed to highlight the best parts of your business in a captivating and exciting way. Take a look at the most recent case study film we produced for Dynavics and their client Nature Metrics.
Benefits of Case Study Videos
A compelling case study video can benefit your business by raising brand awareness and informing your target audience with what you do and why it works; therefore attracting more new customers. So, what's the key for creating effective case study videos?
• They are Emotive
A good case study video will help to deliver personal testimonials about your products or services directly from your customers to new ones. This will help to establish an emotional connection with the viewer, which gives them an emotional connection to your brand. The connection of a human face with a brand is extremely powerful, and 95% of human decision-making is derived from our emotions subconsciously.
• They are Versatile
A case study video can be used across a wide range of digital marketing channels, like Instagram, Facebook, YouTube, and LinkedIn. There's huge potential when it comes to case study videos and you can even edit specific scenes to make them fit into the duration requirements of certain social media platforms. Case study videos offer evergreen content that stays relevant for years – unless you have a drastic redesign, that is!
• They are Persuasive
Did you know that 95% of message are retained by your audience when delivered through video compared to reading it in text form? Videos act as a direct and very persuasive form of media. Having case study videos where your customers are delivering a review about your business to your prospective audiences, is such a powerful tool and advantage.
• They are Engaging
Your audience and prospective customers are more likely to watch a short video case study than a text version of it. This is because video marketing is a more engaging method of delivering a message to your audience, and around 72% of customers prefer video messaging to any other media.
3 Types of Case Study Videos
1. Testimonials
Customer testimonials and customer stories are straightforward, succinct and to-the-point videos where interview questions are put forward to the customer related to their experience with your product or service. With this, you'll only need one shoot location and minimal editing in order to deliver a finished persuasive case study video.
2. Customer Review
A customer review video is a more simple kind of case study video but can be extremely effective. Rather than focusing your video on a clear narrative, your customer can speak about specific features of your products or services, and how these features benefitted them during use.
3. Story-Driven Case Studies
A story-driven case study video, or a case study narrative, is one of the most complex kinds of case study video. This form involves a mix of on-camera footage with your customers answering interview questions about your products/services and additional B-roll visuals to help further narrate the story. We have created a lot of emotive and story-driven case studies. A great example of a story driven case study we created is The SMA UK Story. Spinal Muscular Atrophy UK are a wonderful charity who help thousands of people living with the condition. A special thank you to Neil, Portia, Srin and Mia for sharing their experiences with SMA. We hope these inspiring stories help to raise more awareness around the condition as well as the ongoing support available through the charity.
Where to Use Case Study Videos Effectively
Case Study videos are a versatile form of media that can be used and easily uploaded across a range of digital marketing channels. Here are some of our suggestions for you:
• Upload the case study video to your website – either on your homepage or a dedicated case study page.
• Include the video in a marketing email to send out to potential leads.
• Share the case study video on your social media accounts – Instagram, Facebook, LinkedIn, YouTube. Don't be afraid to ask your employees to share it on their Linkedin accounts too; it's all about the exposure!
• Add your case study video in your sales pitches and presentations to potential buyers and new clients.
• Why not feature your video through a digital ad campaign?
Want to Create Great Case Study Videos?
Are you interested in creating your own effective case study video? If you've got a success story that you want your target audience to hear about, we at DreamingFish can help bring your vision to life. Combined, our team has over 50 years of experience in the film and animation industry and we've used our knowledge and skill to produce a wide range of videos for businesses, companies, and organisations across the country and globally. Want to learn more? Why not get in touch with us today to get started on your video journey?