Everything You Need to Know!
Although the original launch of Instagram saw the platform being solely used for sharing photos of your lunch and day-to-day activities, edited with overly contrasted filters, Instagram has come a very long way since then. Instagram has evolved into the world's fourth most popular social media platform, and its video content is one of the primary reasons why. Approximately 500 million people use Instagram stories every single day to post images or videos, and of that 500 million, around 50% have visited a website after seeing a product or service advertised to them via Instagram's range of options for advertising: including photo ads and Instagram carousel ads, as well as Instagram video ads and video & photo ads on Instagram Stories. In this blog, we tell you what you need to know about Instagram Video Ads!
These stats alone go to show that effectively using Instagram video ads is a fantastic business idea for the owner of any brand, especially when looking to generate leads and brand awareness, and target a wider audience. As experts in the video production industry, our team at DreamingFish know the ins and outs of Instagram in order to make the most of your ads and boost your brand awareness. We can work directly with you to design adverts that coincide with your brand image and messaging to effectively target your desired demographic and generate leads. Interested? Why not discover what DreamingFish can do for your brand!
• Instagram Stories Ads
Instagram video ads in the form of stories are commonly recognised as the full-screen, vertical video or photo ads that are served to your target audiences whilst they browse Instagram Stories. Instagram stories are a hugely popular platform, and Instagram video ads via stories unlike personal Instagram Stories, the ads don't automatically disappear after 24 hours – they last for a custom duration in order to provide the best reach towards your target audiences at specific times. These are the specs for Instagram Story ads:
• Aspect ratio: 9:16
• Max video size: 4MB
• Resolution: 1080 x 1080 pixels
• All formats should be either MP4 or MOV
• Maximum duration: 2 minutes (we advise keeping them shorter!)

• Instagram Reels Ads
Whilst very similar to Stories, Reels were only recently introduced on the platform in June 2021. They are also full-screen, vertical, videos, but they loop rather than play once. Users can like, comment, save, and easily share this kind of content. Below are the specs:

• Aspect ratio: 4:5
• Max video size is 30GB
• Recommended resolution: 1080×1080
• Recommended video formats include MP4 and MOV
• Maximum video length is 2 minutes
• In-Stream Video Ads
Previously known as IGTV, In-Stream Instagram video ads allow for longer content being shown pre-roll, mid-roll, or post-roll. These ads also use the full-screen vertical video format, and typically have a 15-second Instagram video ad time limit. Essential specs:
• Aspect ratio: 4:5
• Max video size is 30GB
• Recommended resolution: 1080×1080
• Recommended video formats include MP4 and MOV
• Maximum video length is 2 minutes
• Instagram Explore Ads
While the Explore feature has been around since Instagram's launch, being able to produce Instagram video ads for Explore is a fairly recent addition. Users worldwide are constantly browsing the explore section and it is said that 200 million daily active accounts that view the page, and 50% of accounts on Instagram use Explore at least once a month. Explore targets users with posts specifically for them – so it makes a tonne of sense to advertise here, right? Here are the basic guidelines:
• Recommended resolution: Upload the highest resolution video possible
• Video length: 1 to 120 seconds
• Video captions are optional but highly recommended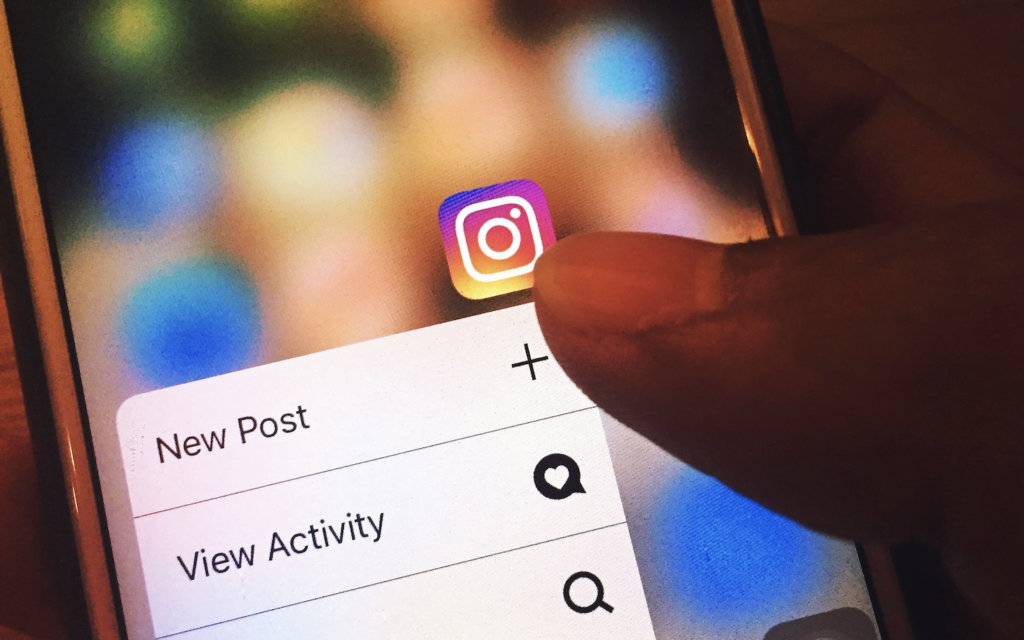 What are the Best Practises for Instagram Video Ads?
When it comes to uploading Instagram video ads, there's a few important things to consider. Below, we share with you some of our top Instagram Video ads best practises:
1. Cut to the Chase!
How long should an Instagram video ad be? While some Instagram video ad max video lengths can be as long as two minutes, depending on their placement, it is a rare occurrence that someone will be willing to watch a two-minute ad when they can simply swipe away to the next slide… Research has shown that Facebook and Instagram users are 23% more likely to remember a brand if the name is used in the first 3 seconds of an ad!
2. Use Captions Effectively
Captions are an easy way to generate more interest in an Instagram ad. Adding subtitles onto your ads is a way of keeping your target audiences engaged as well as making it more accessible to those with audio impairments or those users who browse Instagram with no sound. A great example of this can be seen over on Marvel's Official Instagram where they shared a teaser for the 2021 superhero film 'Shang Chi and The Legend of The Ten Rings'.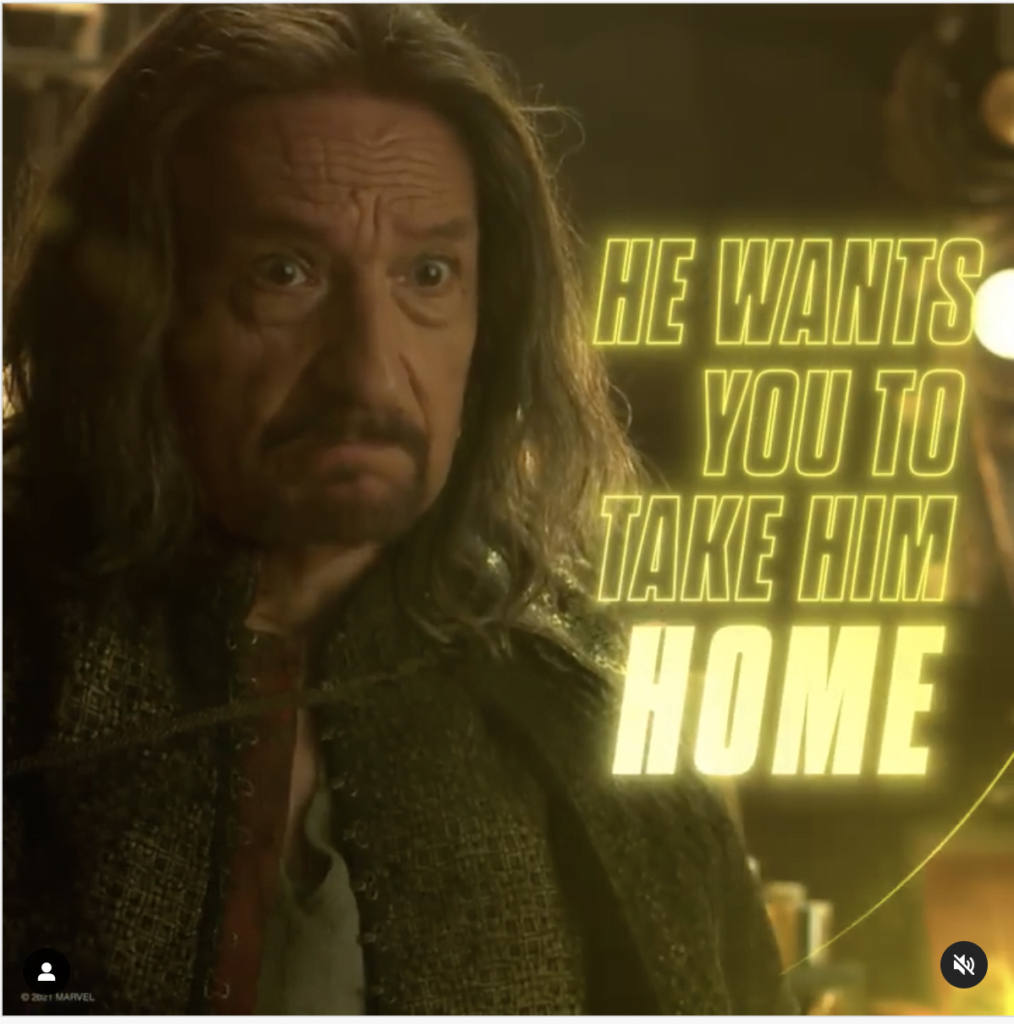 3. Originality is Key
In a world where content is being uploaded at staggering speeds, originality is a key component in standing out amongst the competition. Creativity, originality, and presenting content in new and exciting ways is what we do best at DreamingFish. A bland showcasing of your products or services won't catch anyone's eye, so an original and exciting solution to producing the best possible Instagram video ads that align with you and your brand's creative vision will help to generate leads and enhance your brand image amongst stringent competition.
Let's Chat? Get In Touch Today!
When it comes to creating captivating Instagram video ads, amateurish and poorly optimised content will cause your target audience to steer clear of your brand. At DreamingFish, our fantastically talented team is well-versed in the creation of Instagram video ads that help brands, like yourself, connect with their target audiences and demographics around the world. From live-action videos to animation, to something extra cool and unique, we will work with you and the vision you have in mind to get your message heard loud and clear. Why not check out our portfolio?