Promotional product & training videos for pharma company Parafricta, based in Oxford. Filmed and edited by Dreaming Fish Productions.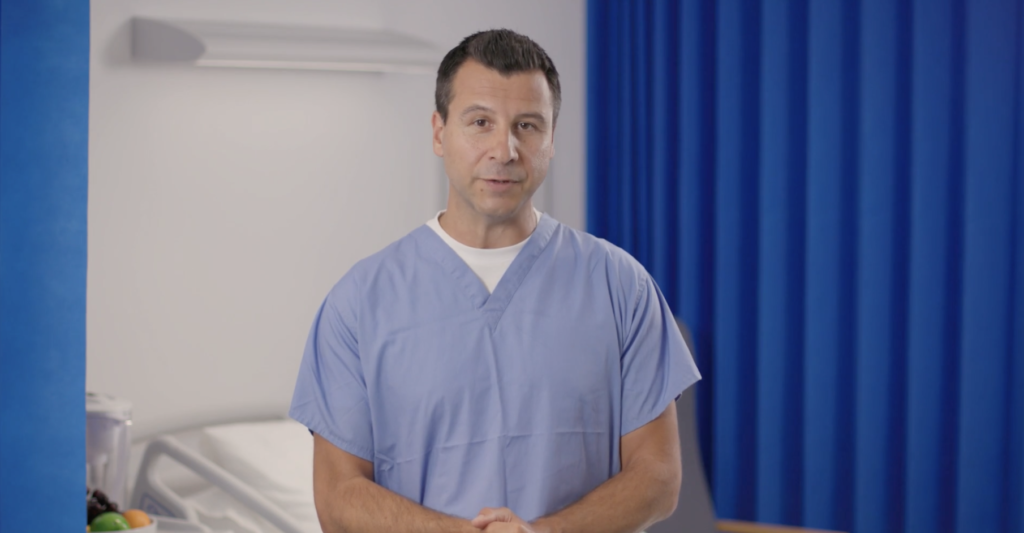 The client
Parafricta are an Oxford based company who specialise in a range of low friction fabric medical garments to protect patients from the risk of friction and skin damage. They contacted us in April of 2022 to enquire about the production of a promotional and training video for one of their more popular products; the bootee. Both these videos needed to be informative and engaging as they were going live on their website. At DreamingFish, we have worked with and created many videos for different pharma companies in the past so, we wanted to bring our years of experience into practise on this project with Parafricta.
Bootee Promotional Video
As this video was to be used as a promotional tool for the bootee, the client was keen for the video to have a 'presenter' who would introduce the product, deliver the script as well as demonstrate the bootee in use for viewers to see. We sourced our talented actor, who played the role of the nurse, as well as a hospital location not to far from our office in Surrey, to help set the realistic scene. Check out the promotional video below!
Bootee Training Video
With the promotional video completed first, we turned our attention to the creation of the training video next. Much like the promotional video, this video was also shot with the same actor and location to keep the same look and feel throughout. The training video went into more detail about the bootee and also featured the client as the second voiceover, watch the training video below!
Lights, camera, action!