Professional video marketing services London
Whether you're looking for a creative and exciting way to deliver messages to your audiences, give your brand reputation a boost or if you're looking to attract new customers, DreamingFish can offer your business a wide range of high-quality video marketing services to get you seen by the right people. Our team of highly skilled videographers will take you through everything you need to make your video marketing in London a hit. From the first stages of consultation and figuring out your vision to something real, to the exciting release of your content, our video marketing services means that we'll be there every step of the way. We'll make sure that your message is heard loud and clear by the right people, at the right times, at the right places. If you're interested in creating captivating, creative and exciting content that can generate leads from your audiences, come and have a chat with our team to see what we can do for your business. Get in touch with DreamingFish today!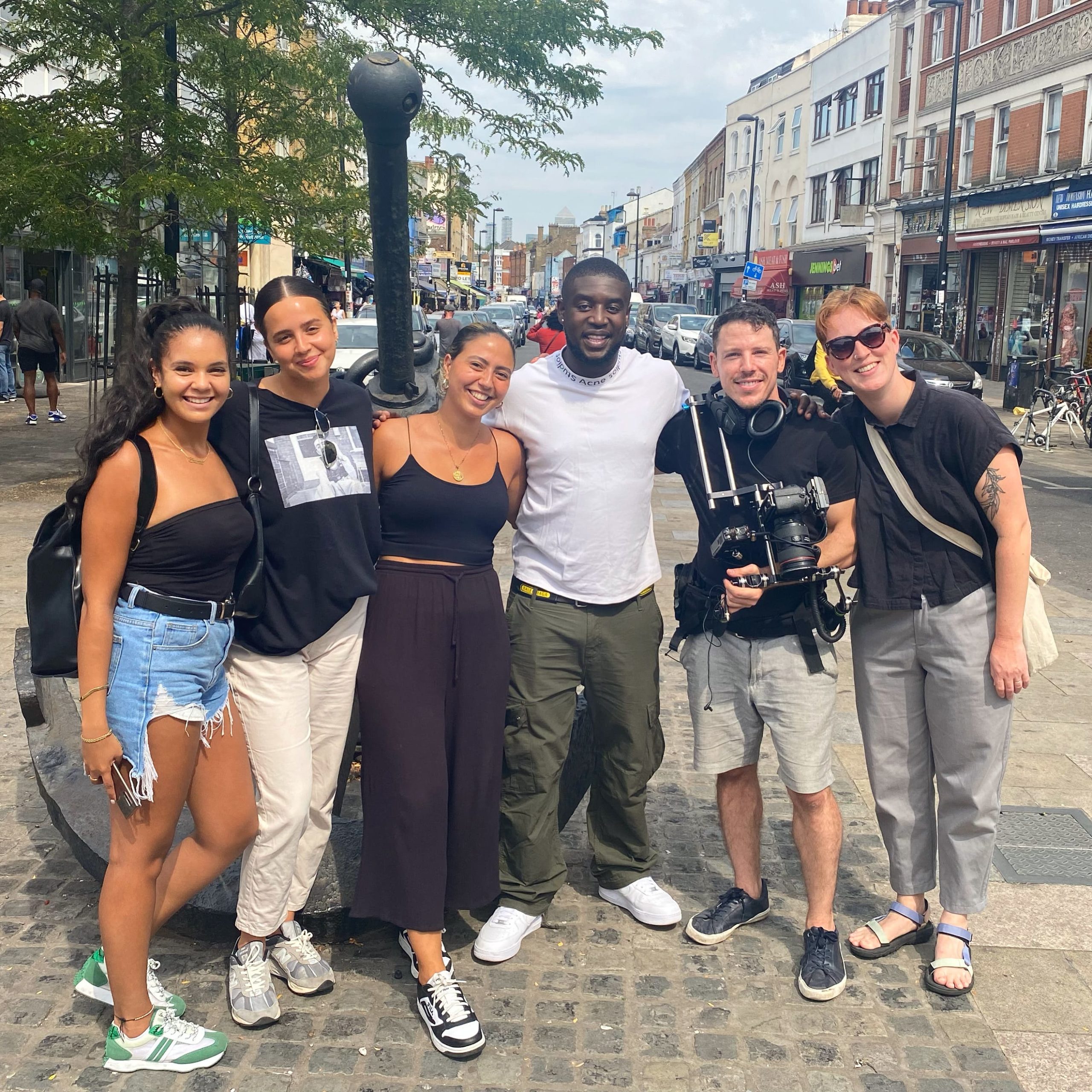 Our video production services in London
Choosing DreamingFish for high-quality video marketing in London will place your brand in great hands. When you first get in touch with us, we'll arrange a call with you and your team to find out more about your video project, brand, and any ideas you may have for your video marketing strategy. As a team with over 50 years of combined experience within the video and animation industry, our talented in-house creatives are on-hand to provide you with specialist guidance and advice to help bring your video to life. From pre to post-production, we'll be there at every stage, helping you create engaging content for your video marketing needs in London. Although we are based in Surrey, our extensive video production services can travel to wherever you need, from London to worldwide! Check out some of our core services listed below. Looking for something that isn't listed? If you have a particular idea in mind, contact us!
Looking to add video to your marketing strategy?
To see how we can help produce a video for you, call us on +44 (0)203 7450825 or contact us using our enquiry form:
Discover your brand's potential with DreamingFish
We love what we do and we're super proud of the work we create. We want to help you reach your marketing goals; whether that's boosting your following on social media, growing brand awareness or gaining new customers. Our creative in-house team have all the skills and passion to make a strong and engaging video marketing campaign in London. We've had the pleasure of working with a range of different brands, like ForgeRock, Leukaemia UK and Zoggs UK, creating all kinds of videos which captivates and resonates with their target audiences. Over the years, we are proud to have collected a series of awards for our work, including: My Identity Centauri Award: Vega Awards, Connected Identity Platinum Award: AVA Digital Awards and Go Detroit Arcturus Award: Vega Awards. Check out the brand film we created for ForgeRock below, or head to portfolio to see more examples of our work!
Our video examples
One.site | Explainer demo
Zoggs UK | Promotional video
Time Out London | Watch My Wheels
Let's chat?
Interested in learning more? Call us on +44 (0)203 7450825 or contact us using our enquiry form: